This Electronic Music Compilation Is Raising Funds For ACLU And Planned Parenthood
Discwoman and Physical Therapy's Allergy Season label have teamed up to create a 42-track compilation — and 100% of the profits will go to groups in need.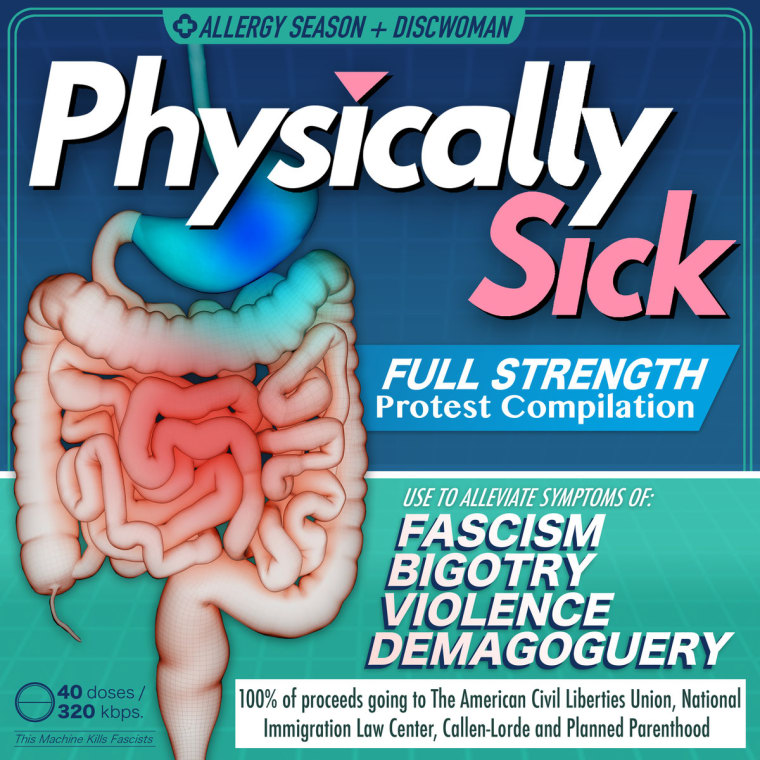 Brooklyn DJ collective Discwoman has linked up with Physical Therapy's label Allergy Season to release some well-timed angry electronic anthems. Physically Sick is a charity compilation — featuring 42 tracks from SHYBOI, Umfang, Russell E. L. Butler — that serves as a response to today's debilitatingly oppressive political climate.
The compilation is pay-what-you-want on Bandcamp but it should be noted that 100% of the profits go to organizations like the ACLU, Planned Parenthood, Callen-Lorde, and the National Immigration Law Center. If you'd rather make a donation in person and happen to be in N.Y.C. tonight, Discwoman and Allergy Season are inviting anybody to come and dance in solidarity at their compilation launch party as we all prepare for what they refer to as "TWFDE (The Worst Fucking Day Ever)." More info here.