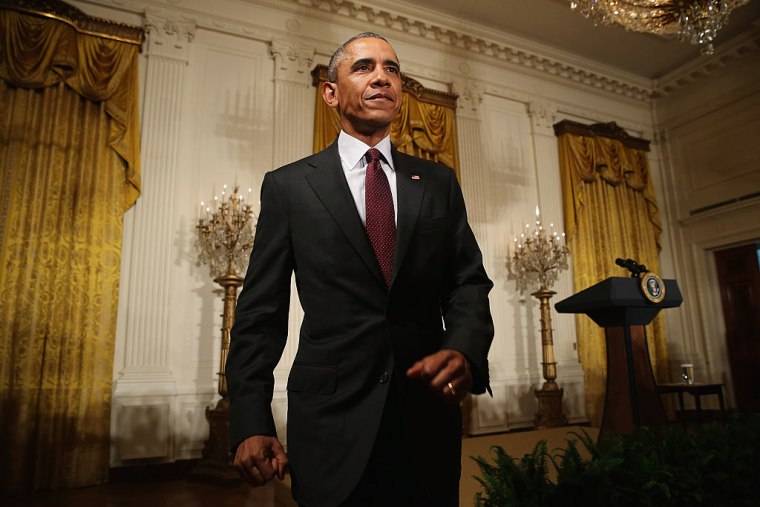 In what will be his final major act as president, Barack Obama has commuted the sentences of 330 federal inmates convicted of drug offenses on Thursday, ABC News reports. The move follows Obama's commutations earlier this week for the sentences of whistleblower Chelsea Manning and Puerto Rican independence activist Oscar Lopez Rivera among others.
With these final commutations, Obama has now commuted the sentences of 1,715 people during his eight years in office, more than any other president in U.S. history. He also freed 568 inmates who had been serving life sentences during his presidency. The last round of commutations on Thursday is the most ever issued at one time by a president.
In 2015, Obama became the first sitting president to visit a prison when he toured the El Reno facility in Oklahoma. In his final term, Obama honed in on criminal justice reform, passing a number of bipartisan initiatives on to push for sentencing reform and combat recidivism for youth offenders.
"How we treat citizens who make mistakes (even serious mistakes), pay their debt to society and deserve a second chance reflects who we are as a people and reveals a lot about our character and commitment to our founding principles," President Obama wrote in an essay published January 5 in the Harvard Law Review. "And how we police our communities and the kinds of problems we ask our criminal justice system to solve can have a profound impact on the extent of trust in law enforcement and significant implications for public safety."