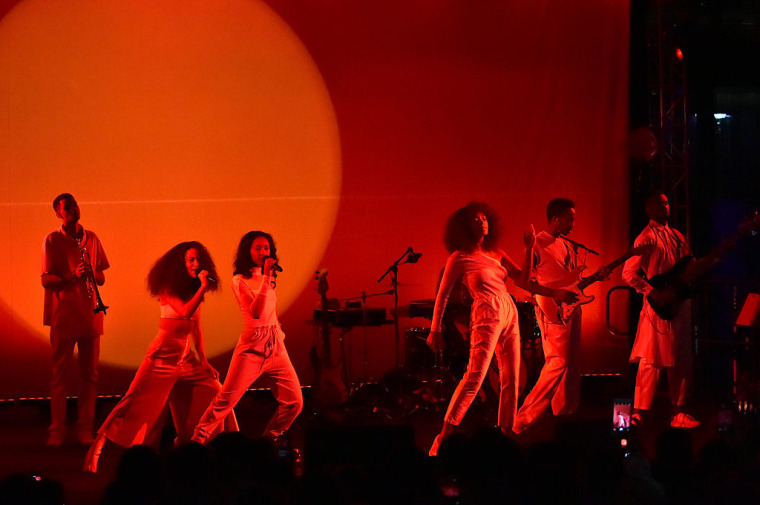 Solange was among the artists who performed live at the National Museum of African American History and Culture last night, January 19. The Peace Ball event was described by organizers Busboys and Poets as a "gathering to celebrate the accomplishments and successes of the past 4 years," particularly in areas like marriage equality, criminal justice reform, and health care.
Introduced onto the stage by civil rights activist Angela Davis, Solange performed A Seat at the Table tracks including "Weary," "Cranes in the Sky," "Mad," and "Don't Touch My Hair."
Other names at the event included Danny Glover, Alice Walker, Van Jones, Vagina Monologues playwright Eve Ensler, and jazz virtuoso Esperanza Spalding.
Check out clips of Solange performing below.