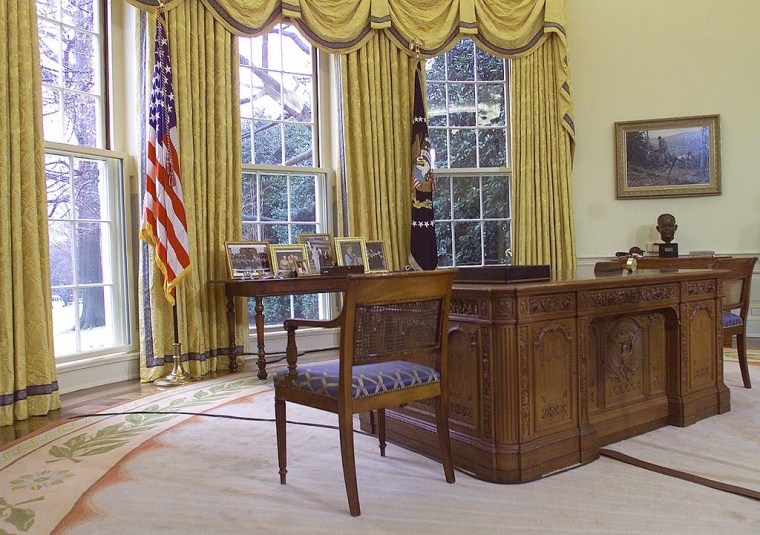 As The New York Times points out today, Donald Trump's list of nominees for cabinet positions would give his administration the lowest proportion of women and people of color of any cabinet since Ronald Reagan's. In other words, his could be the whitest, most male cabinet in 28 years.
For the 22 staff positions in question, Trump's has chosen a grand total of 5 candidates who are either women or nonwhite. For reference, Barack Obama's first cabinet had 14 such appointees.
Of that group of candidates, which includes figures like Ben Carson and Betsy DeVos, three are people of color and four are women. The Times also reports that the five women will serve in some of the lowest-ranking positions, with none in the administration's inner cabinet.
For reference, the article includes some infographics and a breakdown of cabinets under previous presidents. Read the full story here.