The Faces Of Resistance At Washington D.C.'s Women's March
"I'd never been so inspired, motivated, fired up, and empowered. This isn't something that is just going to fade away in a week."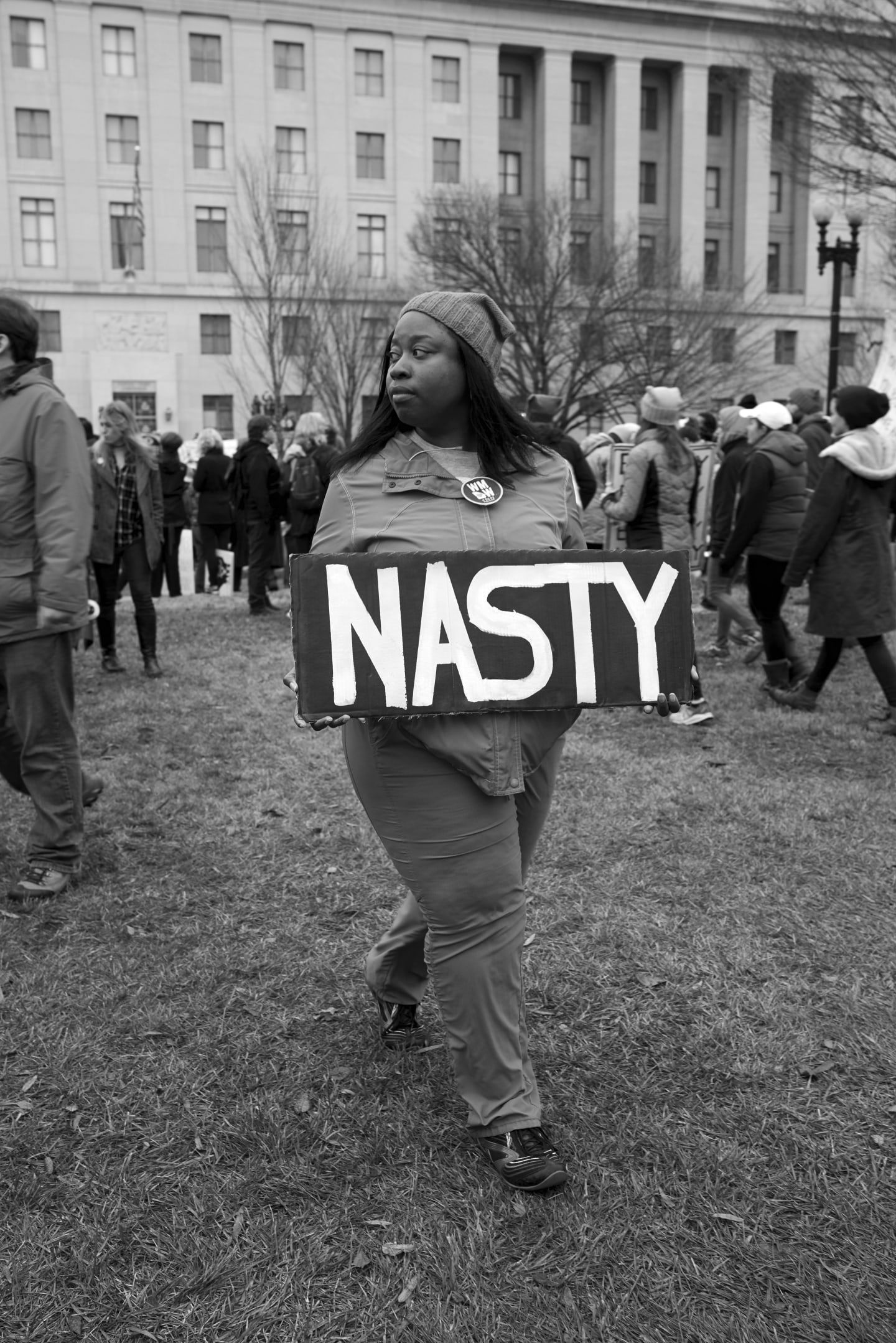 On January 21, a day after the presidential inauguration of Donald Trump, impassioned women gathered across seven continents to fight for their rights. At one of the biggest marches in Washington D.C., an estimated 500,000 women came out to protest a range of issues — from reproductive rights and election reform to racial justice. Here, in her own words and images, photographer Amanda Hakan recounts her journey among the undaunted crowd at the historic 2016 Women's March in D.C.
---
AMANDA HAKAN: This was the first time I'd ever partaken in any sort of activism on this scale. I did a couple tiny protests in college but nothing even remotely close to this. I'd never even been around this many people in my life.
Being around that many women, was overwhelming, empowering, and surprising. I kept getting stuck because there were so many people in every direction. I arrived to the event site at 8 a.m., so I was there two hours before the program started and it was already packed. On earlier side of the march, I was towards the center of it all but then over the course of the next few hours there were miles of people that I couldn't even comprehend. There were people as far as the eye could see and beyond. The overall feeling was like you couldn't even stretch out your arm.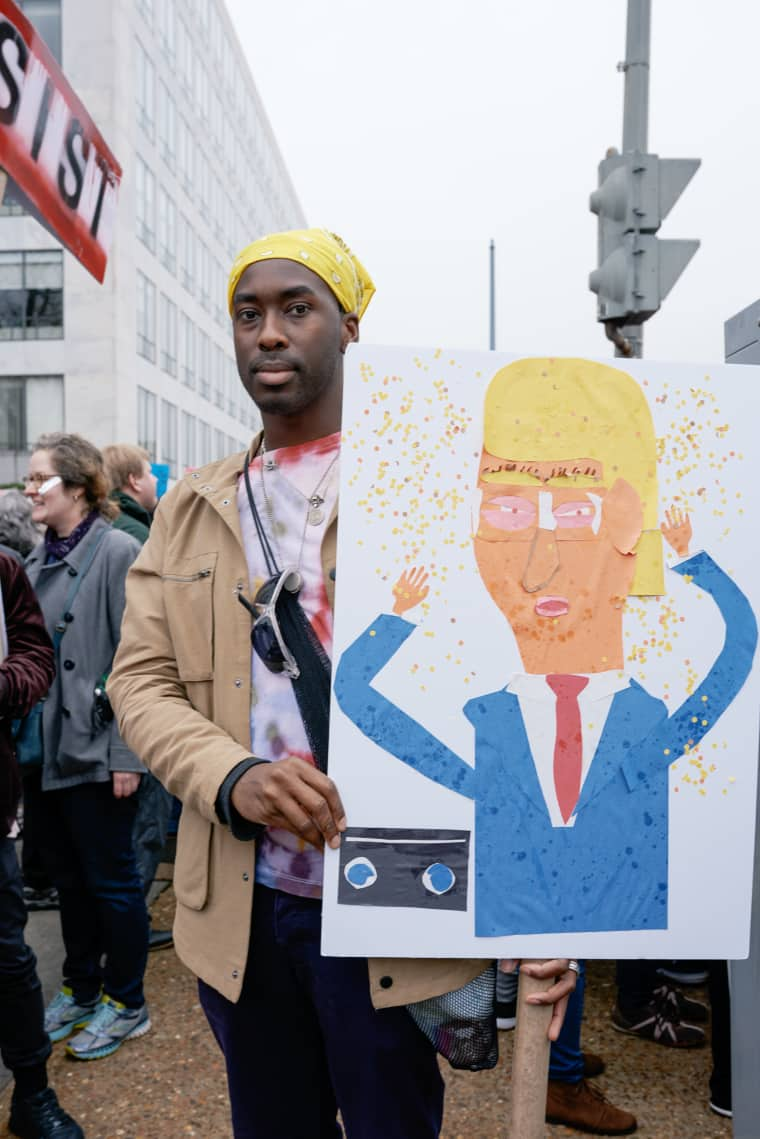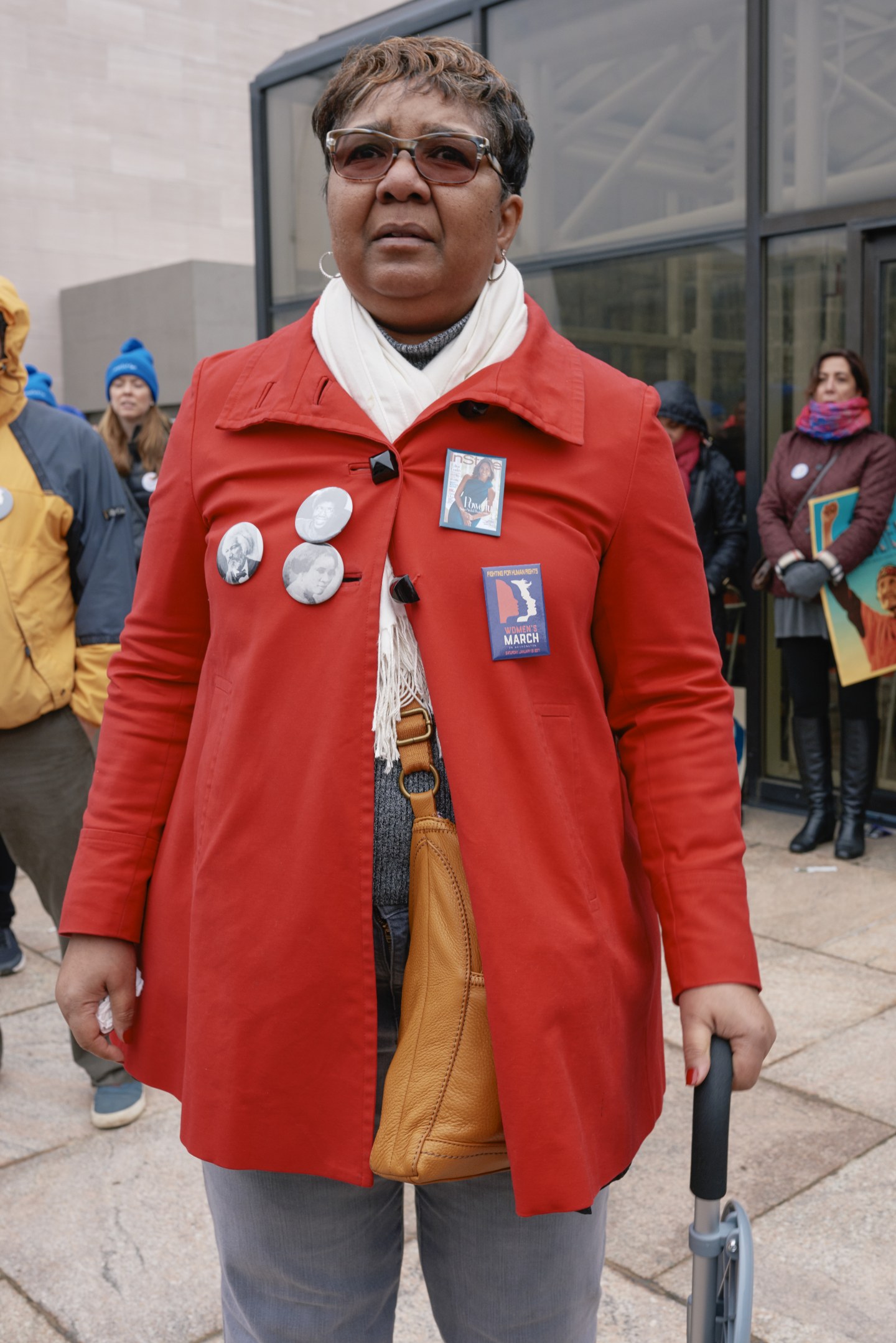 It wasn't just young white women. It was every race and every religion, women, children and elderly people. Apparently it was the largest turnout of disabled people that the ADA has had to accommodate. If there was a wheelchair it was like the seas parted without question.
No one was really in political discourse outside of the commentary in relation to the speakers and the programs. I saw women who were from the same time that had never spoken before and they were like, "Oh my Gosh do you live in this city?" It was this tiny town in Ohio. People were communicating and talking to each other in ways that they probably would have never had otherwise. There was this lack of fear and feeling of safety and support from this community of women there. There was nothing holding them back from extending themselves and that feeling of wanting to participate and be involved with each other and understanding that the way to make a difference is to support each other in that space.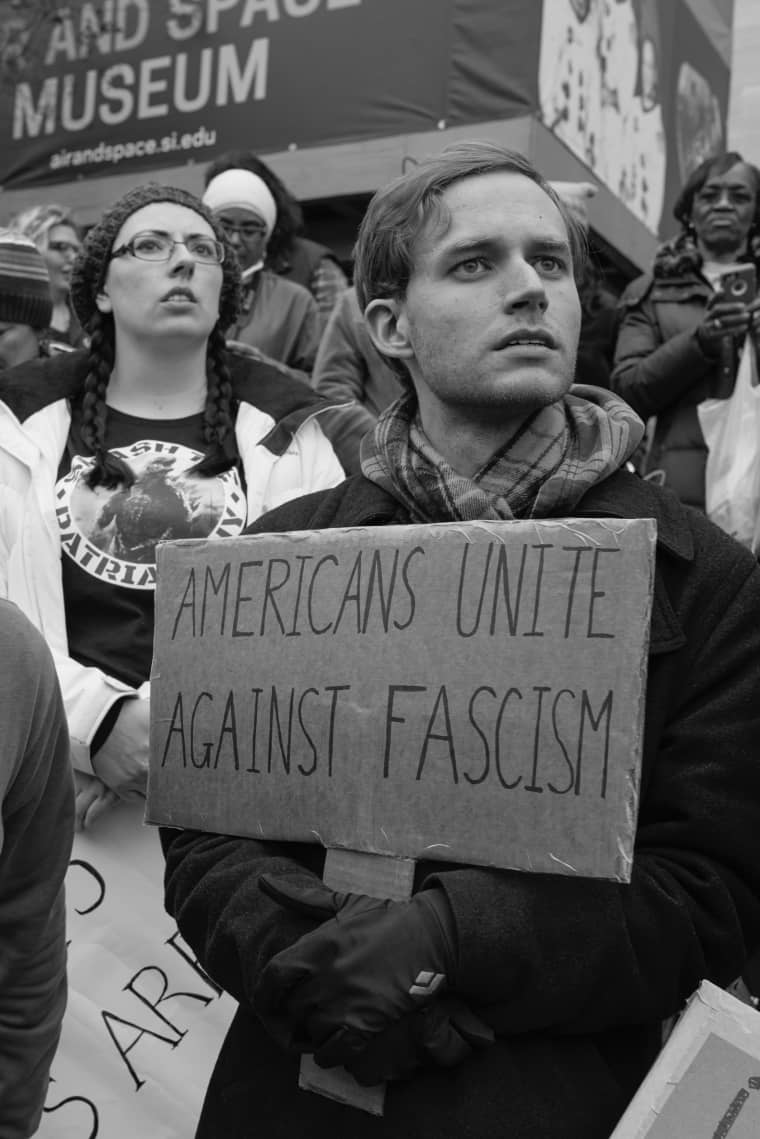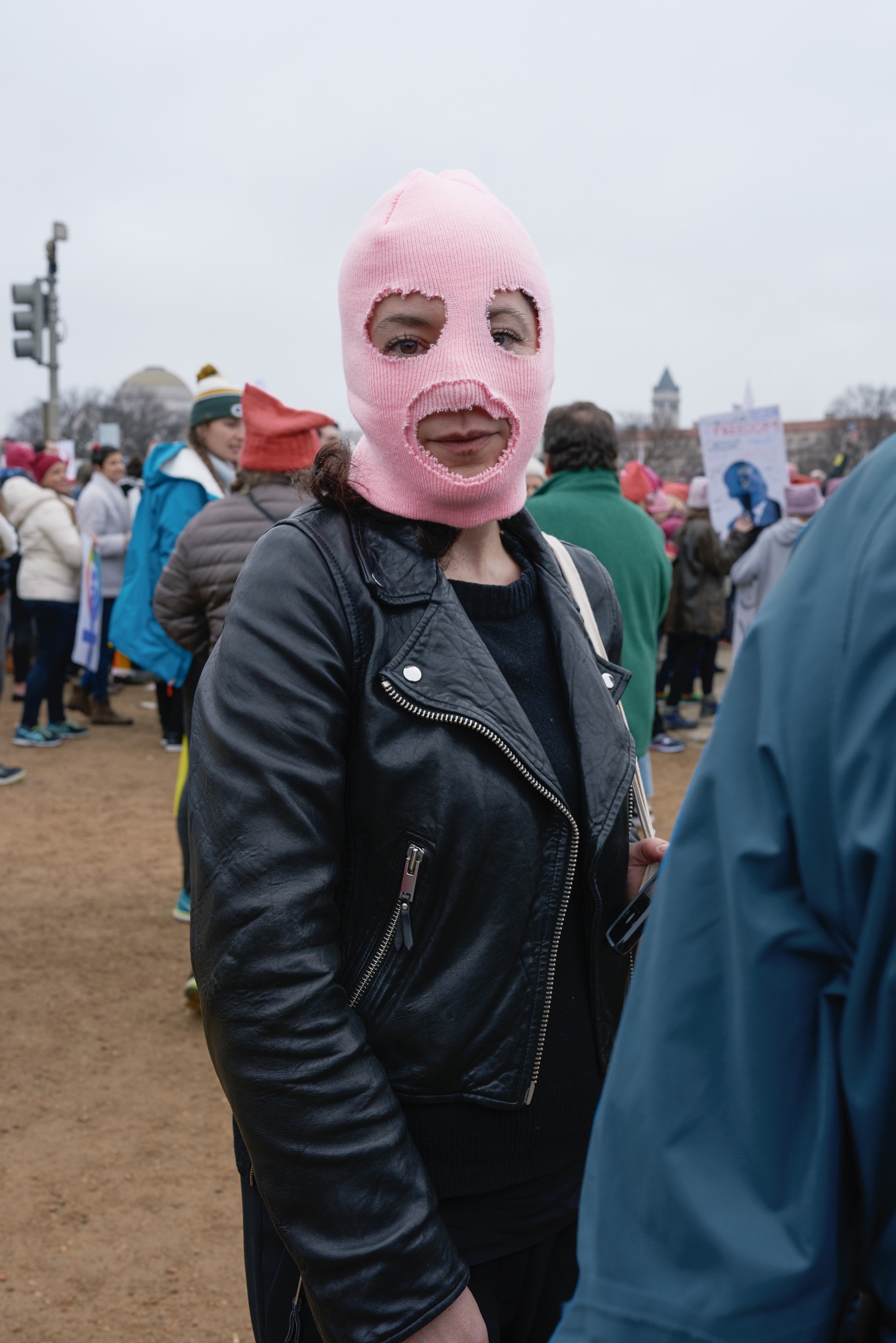 For over a [half a million] people in D.C. there was reportedly not a single arrest. You could feel that and everyone was supportive and there was a camaraderie that was unexplainable. It felt unified, and not just with the women but the men who were there. There was this sense of pride in the men who were there and standing up for the people they believe in. It's inexpressible to be around such a massive amount of people who are there fighting for the same thing.
I think there was an overwhelming feeling of safety and support in one another, so that feeling of threat wasn't present. There was no hostility present. For every moment that I felt tired, that I need to sit down, or closed in and claustrophobic, there were 10 moments where I had a woman holding me up or offering me a snack from a Ziploc baggy that she had. Or a smile after I accidentally stepped on someone's foot. That wasn't just from one kind of person, that was from every kind of person. The program itself was ran overtime so people had been standing on their feet since 10 a.m. — they traveled far, hadn't slept, and were standing for 4 hours. People were anxious to march. But that didn't last long. In any small moment of discomfort or irritation, the positivity was that much greater.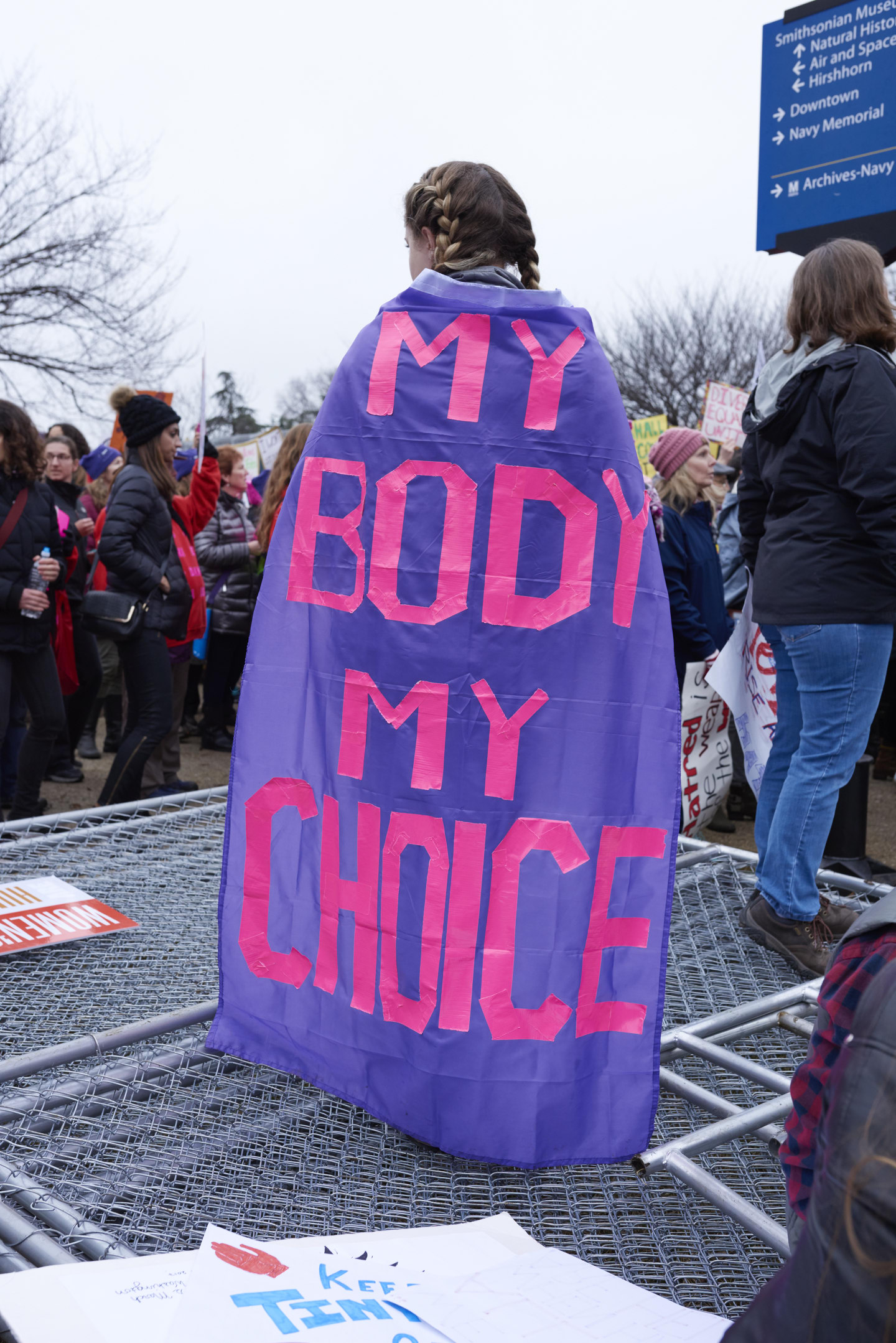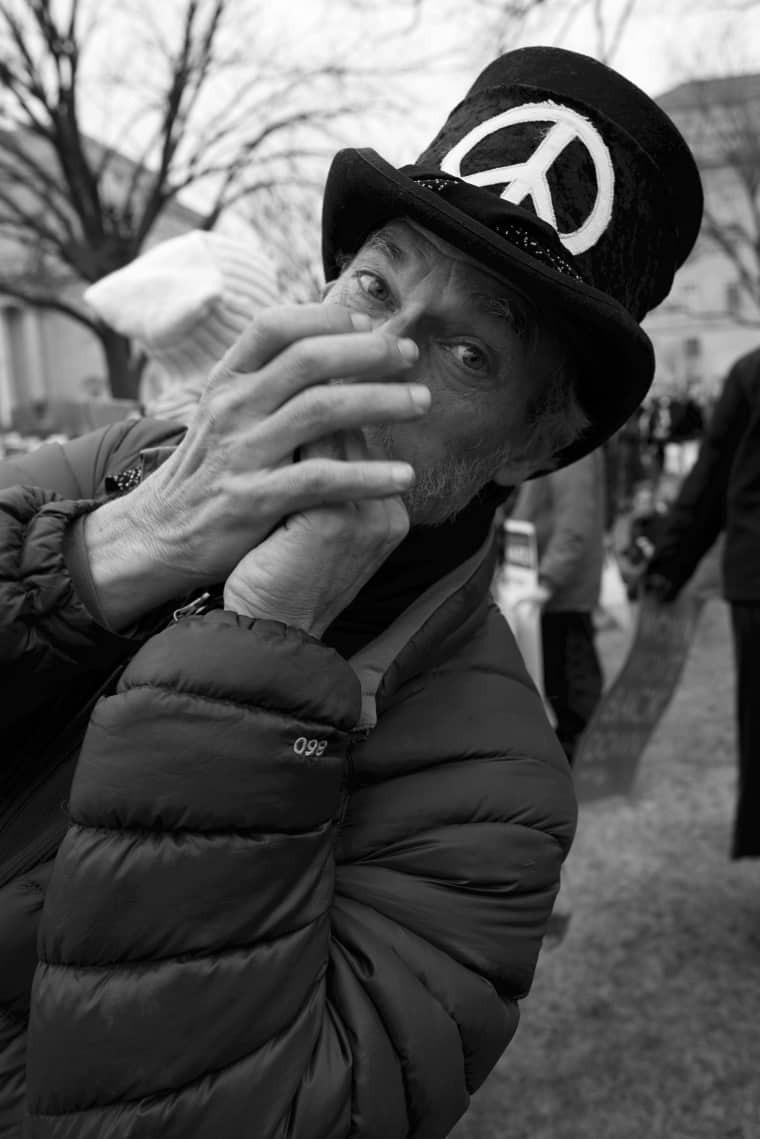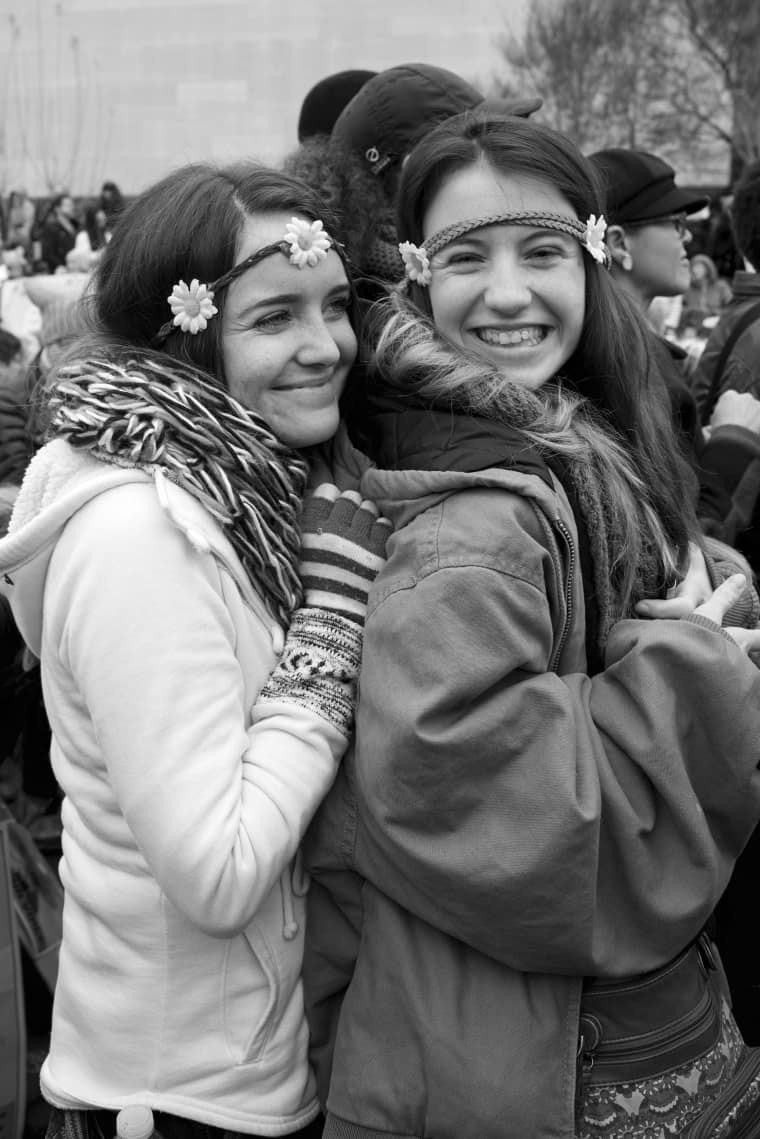 "It's inexpressible to be around such a massive amount of people who are there fighting for the same thing."
It's interesting because the intersectionality was there but I don't think it was touched on as deeply, but the sentiments were there as much as the feeling was. I do think that it was interesting because there were only a handful of the panel that actually spoke about needing election reform, how to fight against Congress, and steps that we need to take politically outside of just fighting for women's rights and defending Planned Parenthood. There's room for everything that everyone's fighting for.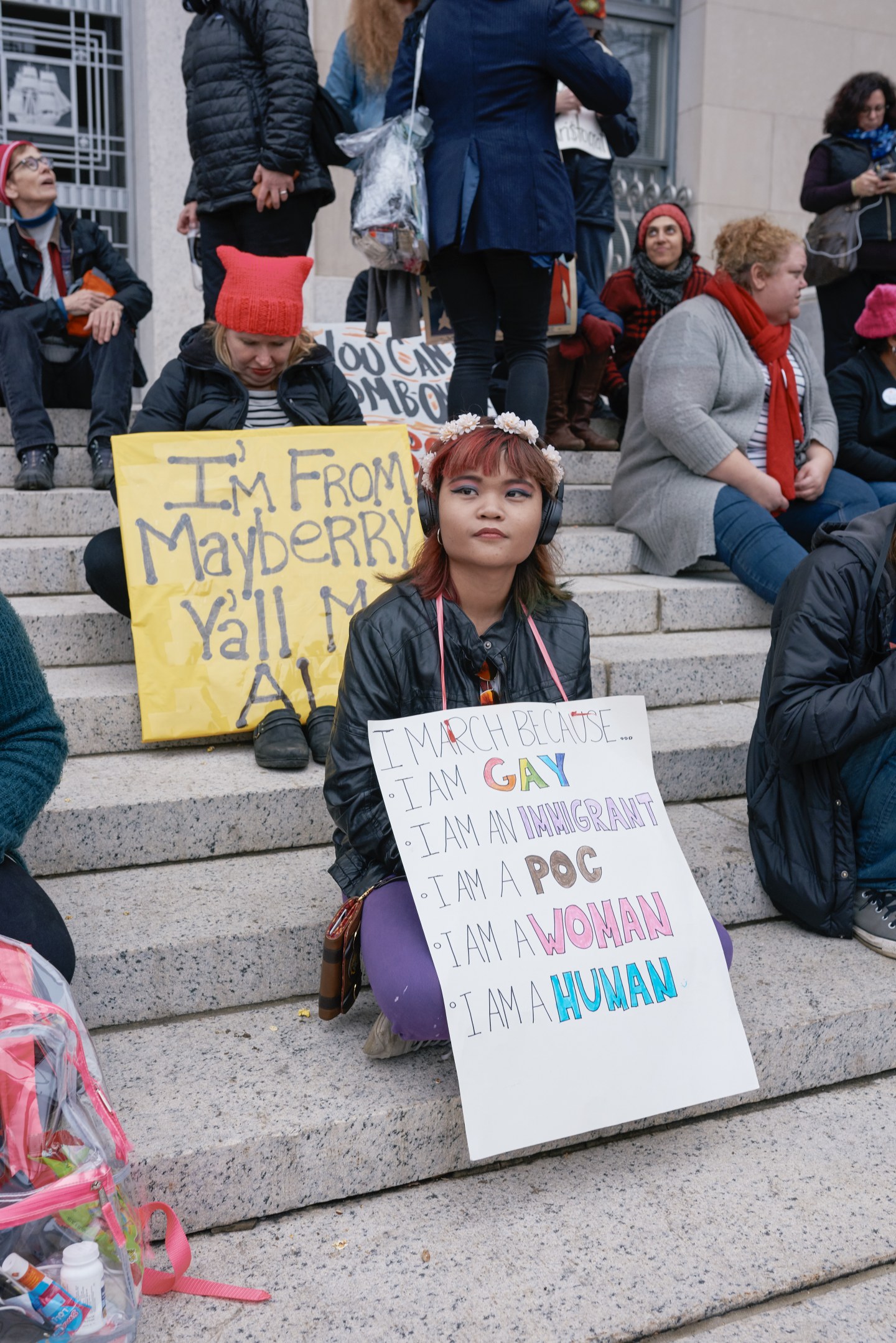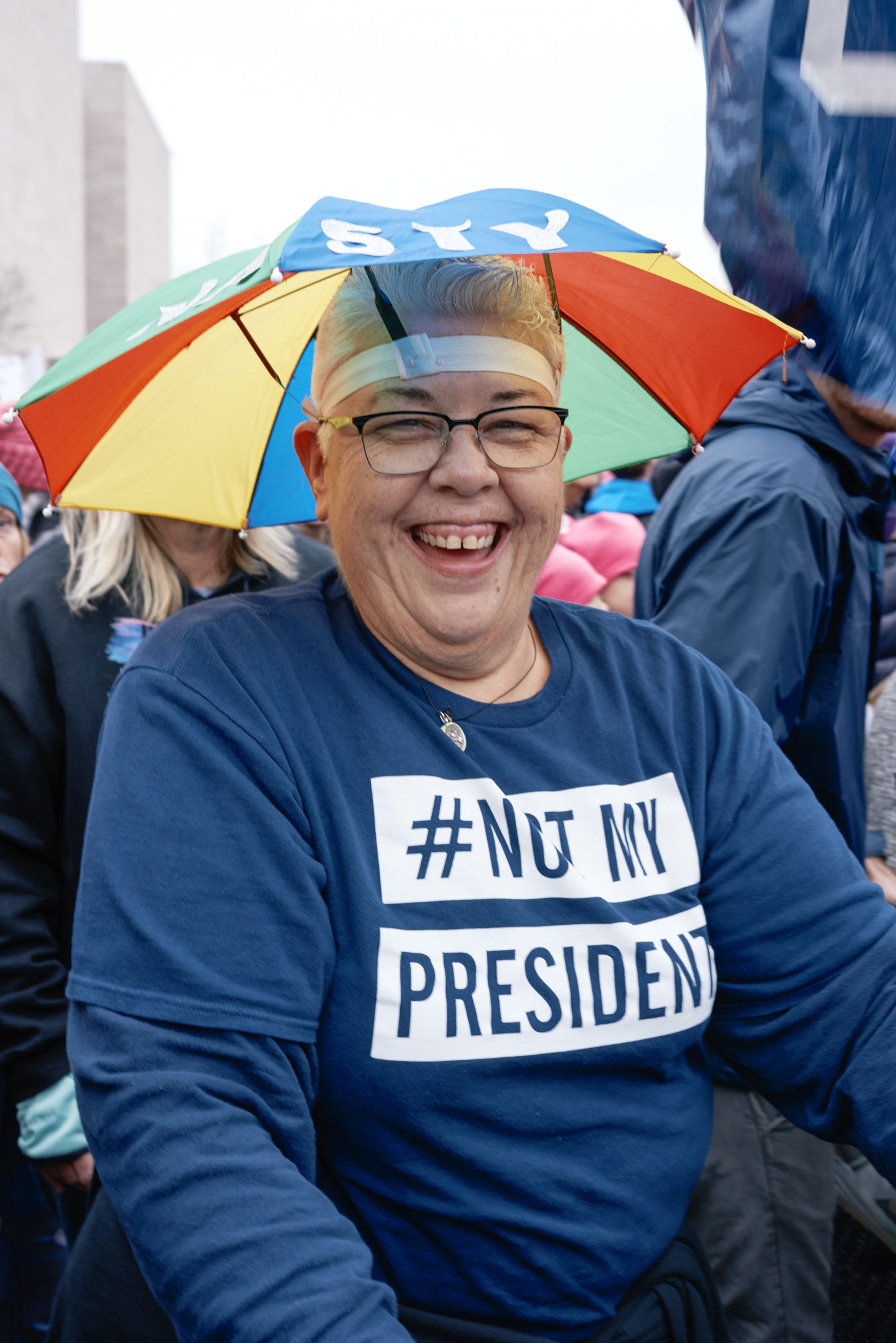 The panel was extensive — women of all backgrounds, trans women, black women, indigenous women, and everyone was on the panel. Everyone was represented.
I'd never been so inspired, motivated, fired up, and empowered. This isn't something that is just going to fade away in a week. This is something that we all have to hold each other accountable for. This is just day one and think that inspired everyone across the world, not just New York and not just L.A. This was in over 7 continents, in 30 countries. This shit is real.
There was this constant excitement of we understand, we feel empowered, we're energized, we are fighting against Trump, and the congress and injustices that women have had to face until now. It's not about to just end. It's that feeling of fire—that fire is lit.