How Elf Kid Found A New Pride In His Music By Embracing His African Heritage
The London MC explains how a trip to Ethiopia changed his approach to grime.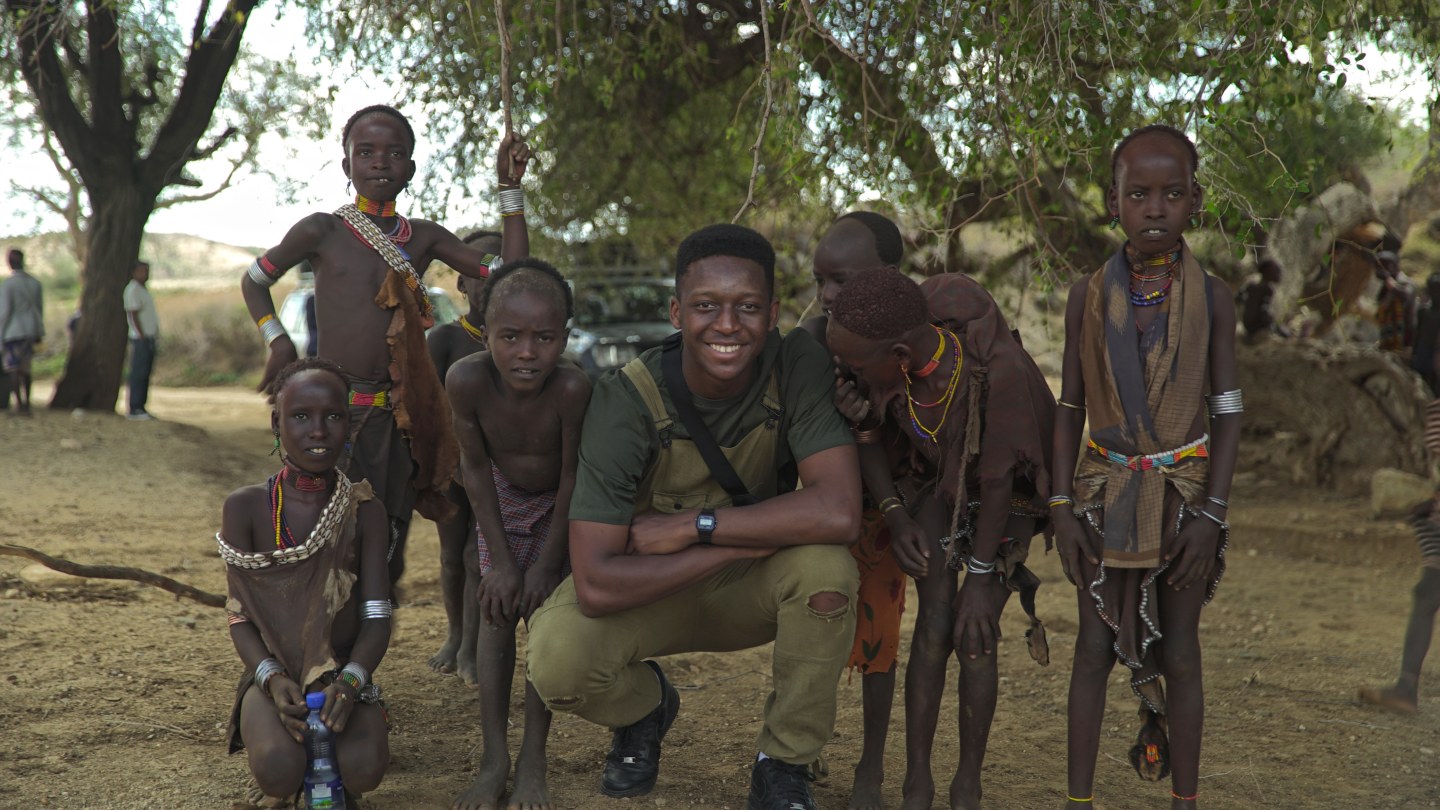 The first time the wider world saw Elf Kid, he was in the 2014 video for the flirty banger "Pengaleng" as part of teenage south London grime crew, The Square. Cruising in on the fifth verse alongside Novelist, who was part of The Square at the time, Elf wore a cartoonish smile to deliver lighthearted rapidfire bars. Then 17 years old, he looked about two years too young for the nightclub the video was filmed in and two sizes too small for the T-shirt he was wearing.
Three years on, the 20-year-old MC has come a long way since the matching tracksuit days of The Square's conception. The crew are still together, but recently it's Elf Kid's solo career that has fixed the gaze of everyone in grime. First came 2015's savage freestyle over Jamie xx's "Gosh," followed by the unforgettable, Amerie-sampling "Golden Boy" (currently at 700K YouTube views), and an unexpected appearance repping the U.K. at the Rio Olympics last summer.
But when "Reload That" appeared online in December 2016, it was clear from the outset that this was an altogether different beast. Elf made his first ever trip to Africa to write the song, collaborating with musicians in Ethiopia to create a grime beat which was soaked in soukous-style guitar, and paired with an enriched melody. With the track's video shot on the same trip, "Reload That" marked him stepping beyond the hooks and banter bars of his past to forge a deep musical connection with his African identity and heritage.
His lyrics on the track, he told me over the phone one Saturday morning in January, symbolise him becoming more conscious as an artist. Born in south London to Sierra Leonean parents, he spent much of his childhood pondering his family's culture, and what it means to be from more than one place. The foregrounding of African sounds in his music feels like a bold and passionate move for one of Britain's most gifted young MCs, and one that spells out a future for how grime as a genre could further diversify and expand. It's something we explore in our conversation, as well as the values he's acquired as an African artist growing up in London, and the quiet power that comes with understanding your heritage.

---
ELF KID: My parents were both 16 when they came over to London from Sierra Leone in west Africa. My mum became a nurse, and my dad became a gym instructor and worked in a retail store. He was all about graft. It's not much of a story in itself, but it is the story of thousands of kids whose parents came to this country to try to build a better life for us.
Growing up, it felt like every African boy in London had the exact same house. [It was] very homey, very traditional. Everyone had the same computer, everyone had bare African photos on their walls. It was a house that wasn't scared to say man's from Africa, man's from Sierra Leone. Our ting was plain white rice and this green stew called okra. There was plantain as well — everything I still eat now, all the peng stuff. I remember the music too: my dad would play golden era hip-hop, and my mum was always playing Lauryn Hill, and loads of African hits. These tracks would be bangers. Every African party you would go to, you would hear these tunes.
They were very strict African parents, very on point. Shit man, if it wasn't for those two people I would be a mad man. They embedded rules: do this, do that, be home on time. They always told me right from wrong, and they never lied to man from young. Even the mandem knew, "Bruv, your mum will slap you if you don't do that or go there." I still have these values: discipline and integrity.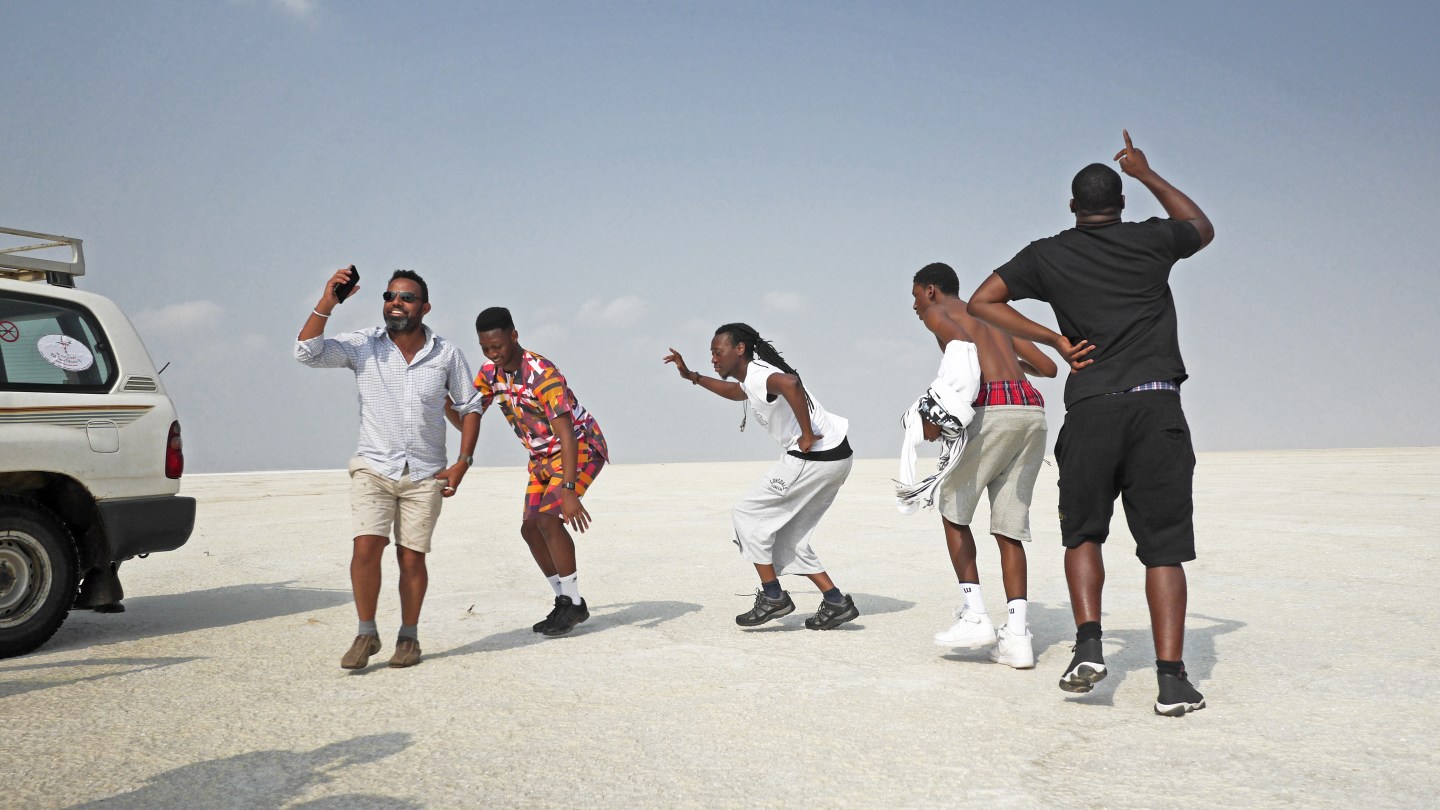 "When you know where you're from, it makes you feel like you represent something. [Knowing that] gave me strength."
[South east London neighborhood] Lewisham was vital to us growing up too. It's a cultural area, where everyone is mixed: Chinese, Asian, African, English – all on one road. Lewisham McDeez [McDonalds] was a major landmark. You'd be outside there at 3.30 p.m., going back and forth with your bars, chirpsing [flirting with] girls, doing whatever. That was our youth club. We'd be seeing olders on the ends, shottin' or whatever. As a kid, you start to think about it all: do you want to go to school or do you want to be on the ends shottin'? You need to choose your path, and wisdom becomes built into you. I think it prepares you for now. So much good comes from that place, good that people don't talk about.
When you're in school it wasn't cool to say you were from Africa. It was cool to say you were Jamaican or something, but not African. You'd get cussed. Still, I was proud, and the second I started learning more about my culture, it became something else to me. When you know where you're from, it makes you feel like you represent something. Sierra Leone…that's my identification; that's my home. [Knowing that] gave me some strength. Now, it means more to me than ever, because I'm becoming a man.

I finally visited Africa for the first time last year, to work on music and film the video for "Reload That". I had visions of what it would be like. Growing up, I would always hear, "You think you're hungry now, wait until we go to Africa." I had this image of young kids starving, of bare negativity. But it was nothing like what I imagined — I saw happiness, I saw people appreciative of what they had, I saw people really living and being proud of where they are from. People who are proud to be them. We visited tribes, we went to rock churches, we went to visit the lowest point on earth. The place was flourishing. It helped me see things for what they were.
The musicians we met out there were sick. They didn't care about their set up and no matter if they just had [simple music software] FruityLoops and a Mac, they would always come out with serious tunes. For me, I like to write my stuff before I even get to the studio. But they were just vibing, in the moment. The recording was an event, and I learned to get into it.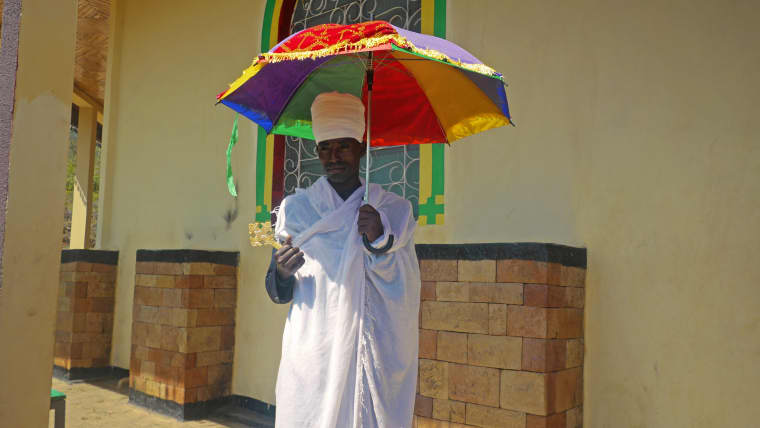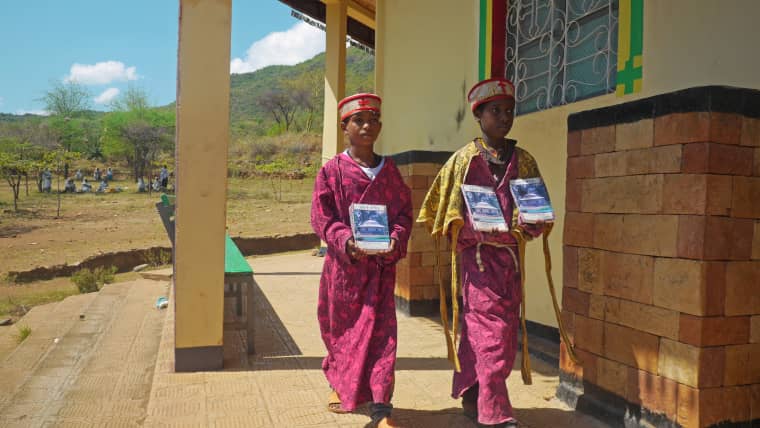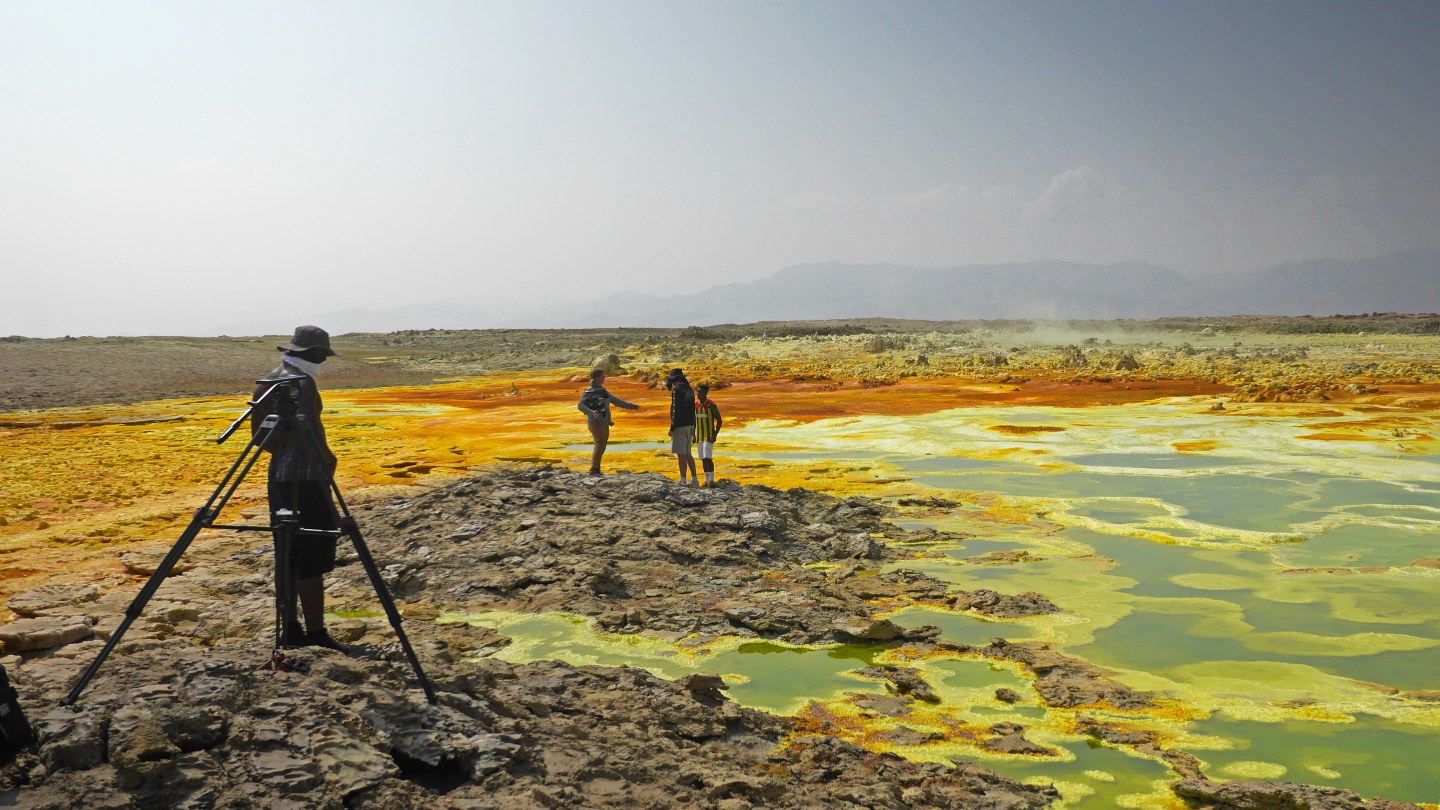 "["Reload That"] is about more than representing my community — it's me representing my culture."

I played them some grime. They weren't aware of it, but when we played them tunes they were vibing to the beats. When we were spitting, they were getting gassed off the aggression and energy of it. The track we made together out there ["Reload That"] is about me taking a step forward. It's more than representing my community — it's me representing my culture. And this is what my culture is about: this is what they've shown me. That track represents Elf Kid becoming more conscious to what is going on.
When I showed "Reload That" to my mum, she was blown away. First and foremost, she took my craft more seriously. She realised the potential importance of what I do, because this is also about where she comes from – it represents her. She showed it to all my aunties. My dad as well, so proud. Proud to see me being proud of my African heritage.
I feel like [change] is how we evolve grime and keep the genre moving forward. Grime is not black or white. You can't put that on something like grime. It's a community sound, it has no race. We produced this. It's come from a British experience and it's been merking ever since. Now, it is a sound that is for everyone: black, white, blue, yellow, green.