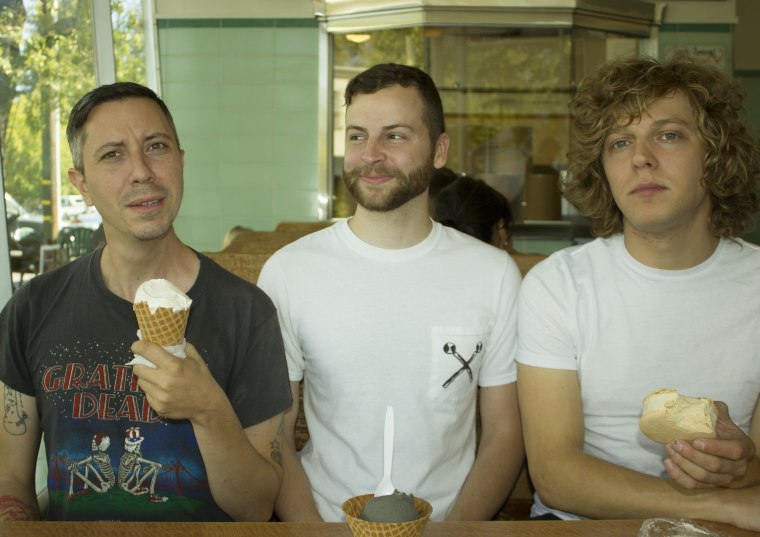 Commitment isn't for everyone, but "Old Hiss," the new song from So Stressed premiering today on The FADER, makes it sound as unnatural as a death sentence. There's a bitter irony in Morgan Fox's barked vocals, matched in ferocity by a volley of noise-rock guitars. Of course, you don't have to be in a long-term relationship to worry about how age calcifies everything — politics, especially — and "Old Hiss" taps into that anxiety with the subtlety of a spinal tap.
"'Old Hiss' is the oldest song on the album," So Stressed told The FADER over email. "It was the first thing we wrote after finishing our last full-length and if I remember correctly, we wrote it really quickly. The words for the song came together while driving home after our last show on a short tour. I was feeling disillusioned about some things at the time so this song is kind of a downer, if you ask me. I certainly don't recommend writing anything while simultaneously driving a van full of people in the rain, but it happened and this is the result."
Please Let Me Know, the new album from So Stressed, is out February 17 on Ghost Ramp.