11 Books To Help You Navigate Life At The Dawn Of Trump
Find refuge and tools for revolution in these words.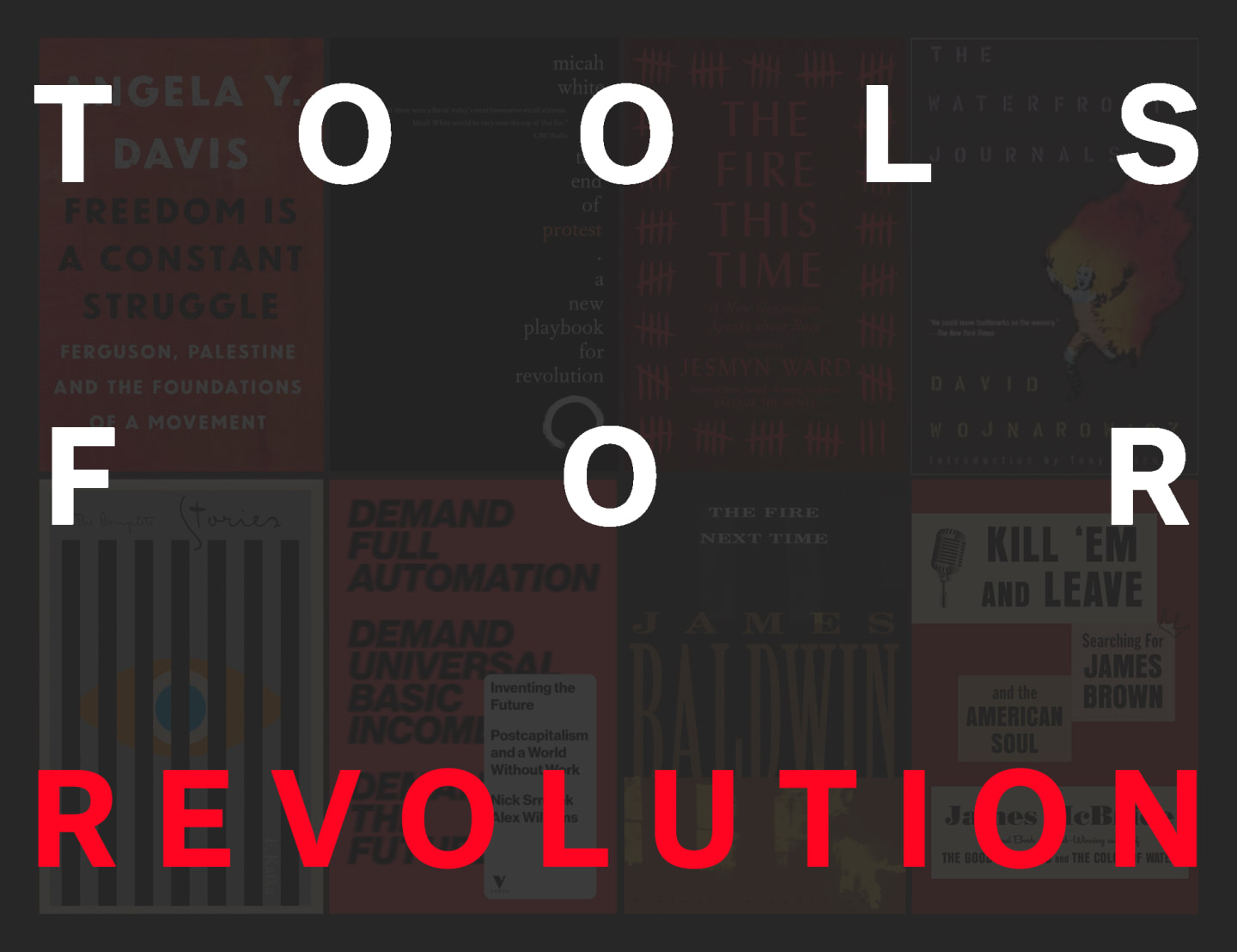 1. The Fire This Time: A New Generation Speaks About Race, Jesmyn Ward
Nonfiction
This collection of essays, memoir, and poems compiled by National Book Award-winning author Jesmyn Ward, is an examination of the past, present, and future of race relations in America. Each piece in The Fire This Time speaks to the subversive power of storytelling. As Ward writes in her introduction: "I believe there is power in words, power in asserting our existence, our experience, our lives, through words." Buy it here.
2. Inventing the Future: Postcapitalism and a World Without Work, Nick Srnicek and Alex Williams
Nonfiction
This book gives you the chance to look past Trump. A coherent prelude to an achievable, transformative socialist revolution, it's as critical of the failed "folk politics" of the left as it is of the neoliberalism that got us in today's mess (and yesterday's, and ten years before). Though it might not always provide the most concrete steps, it does present a real vision of a future where you'll actually enjoy being alive. Buy it here.
3. Dear Friend, From My Life I Write To You In Your Life, Yiyun Li
Memoir
The sentences are a jolt of surprise and devastation: "She had hoped for a solid and uneventful life in an American suburb, but loneliness must have made her life a desert." Or: "He was the kind of person who needed others to feel his existence." In Yiyun Li's new memoir, the author traces the intersecting ties of her favorite writers (Philip Larkin, Katherine Mansfield, et al) and books to the people in her life. I first read a passage from Li's book in 2014, and then instantly re-read it three or four times in a row. I felt gutted, sad, and, in a downright vulnerable way that I initially refused to admit, seen. Li was born in China and came to the U.S. in the late '90s. We were, very literally and figuratively, born oceans apart. Yet the bridge between our lives, and others, is not as impassable as I once imagined — a helpful reminder in a time when division has become a marketable mode of survival. "One has made it this far," she writes, "perhaps this is enough of a reason to journey on." Buy it here.
---
4. Kill 'Em and Leave: Searching for James Brown and the American Soul, James McBride
Nonfiction
A biography of one of America's finest musicians that's actually a layered look at race and class in America over the last 100 years. It's a potent reminder that legacies are more complicated than just one person's story. Buy it here.
5. Niggas Need Stars, Dominique Matti
Essay
Knowing that there's more out there than just Earth is humbling and empowering. This piece by Dominique Matti grounds me while giving me something to look up to. Read it here.
6. The Good Immigrant, Nikesh Shukla
Nonfiction
Crowdfunded and released in 2016, The Good Immigrant is a collection of 21 essays by black, Asian, and minority ethnic writers from the U.K. It attacks the problematic idea of a "good immigrant" from every angle, through personal essays and searing cultural criticism, including Riz Ahmed's stand-out piece about racist airport security and border controls. At a time when migrants are so routinely demonized and dehumanized in the British press, this book couldn't feel more crucial. Buy it here.
---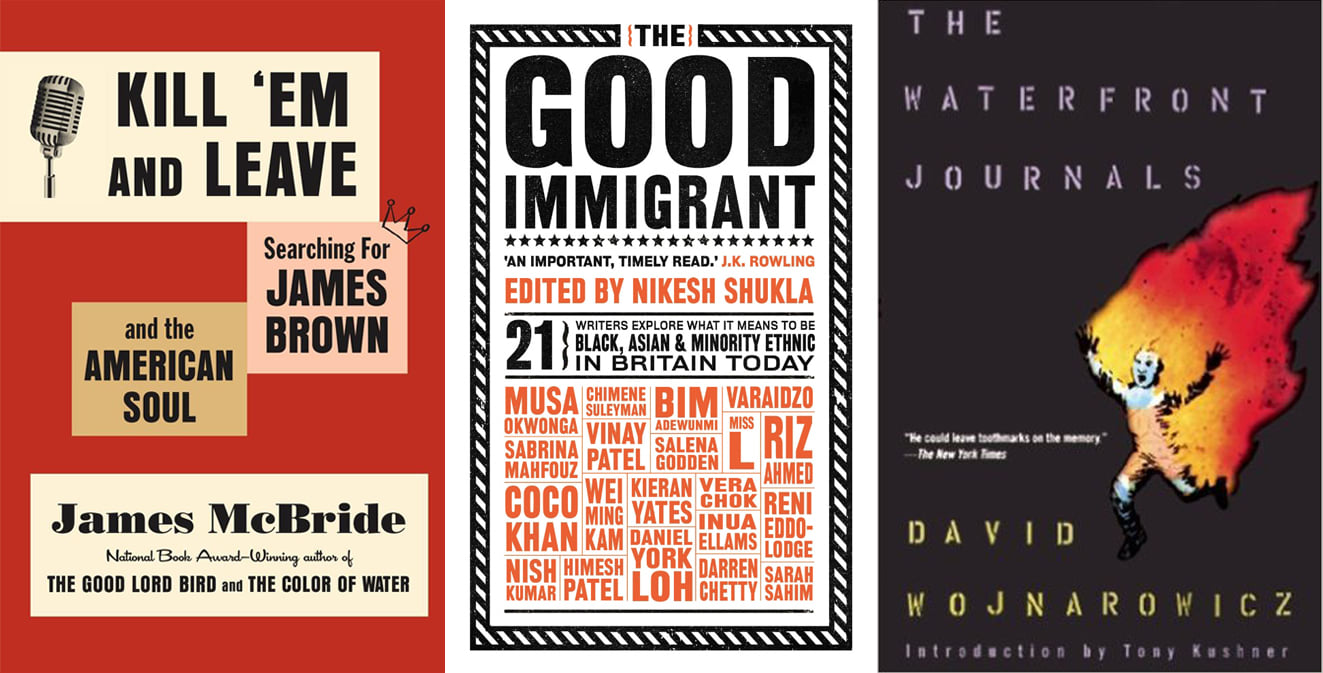 7. The Waterfront Journals, David Wojnarowicz
Autobiographical Fiction
This AIDS activist's collection of savagely-honest testimonials from disenfranchised people on the margins of society is a brutal read. But these real stories from the homeless, trans folk, and sex workers are important — more than ever, we need to be listening to the voices of those who are scared, silenced, or plain ignored. Buy it here.
8. The Complete Stories of Franz Kafka, Frank Kafka
Fiction
Kafka's short stories capture the myriad ways in which our realities are messed with. There are two in particular that seem especially relevant today. The first is "The Problem With Our Laws," a parable-style story about an unnamed society whose laws are made and enforced by nobles, who "have obviously no cause to be influenced in their interpretation by personal interests inimical to us, for the laws were made to the advantage of the nobles from the very beginning, they themselves stand above the laws, and that seems to be why the laws were entrusted exclusively into their hands."
The second is "In The Penal Colony," which features an officer who has the only copy of the blueprints to an aging torture and execution machine that gradually etches the Condemned's sentence into their skin until they bleed out — none of the story's four characters seem to register the device's horrific violence. Buy it here.
---

9. The End of Protest, Micah White
Nonfiction
Written by one of the men who began the Occupy Wall Street movement, this is an easily consumable book about the modern failings of protest. White writes that if we are to make real change, we need to figure out how to circumvent the ways in which cities and states control peaceful protest — with designated "free speech" areas, required permits, and inevitable mass arrests. Buy it here.

10. The Fire Next Time, James Baldwin
Nonfiction
In these two brilliant essays ("My Dungeon Shook — Letter to my Nephew on the One Hundredth Anniversary of Emancipation" and "Down At The Cross — Letter from a Region of My Mind"), Baldwin chronicles his own life of being black in America in the 1960s. The prose is bold, haunting, terrifyingly relevant, and some of the smoothest, most poignant ever written. The Fire Next Time is required reading for all humans. Buy it here.

11. Freedom Is a Constant Struggle: Ferguson, Palestine, and The Foundations of a Movement , Angela Y. Davis
Nonfiction
In this insightful collection of interviews, essays, and speeches, distinguished revolutionary Angela Y. Davis connects the global struggle for freedom. As racism, injustice, and oppression permeate communities around the world, Davis dares us to work together in the name of liberation. While she reflects on the politics of past liberation movements, Davis also reminds us of intersectionality's everlasting importance in resistance and how to remain steadfast in the uphill battle for freedom. Buy it here.