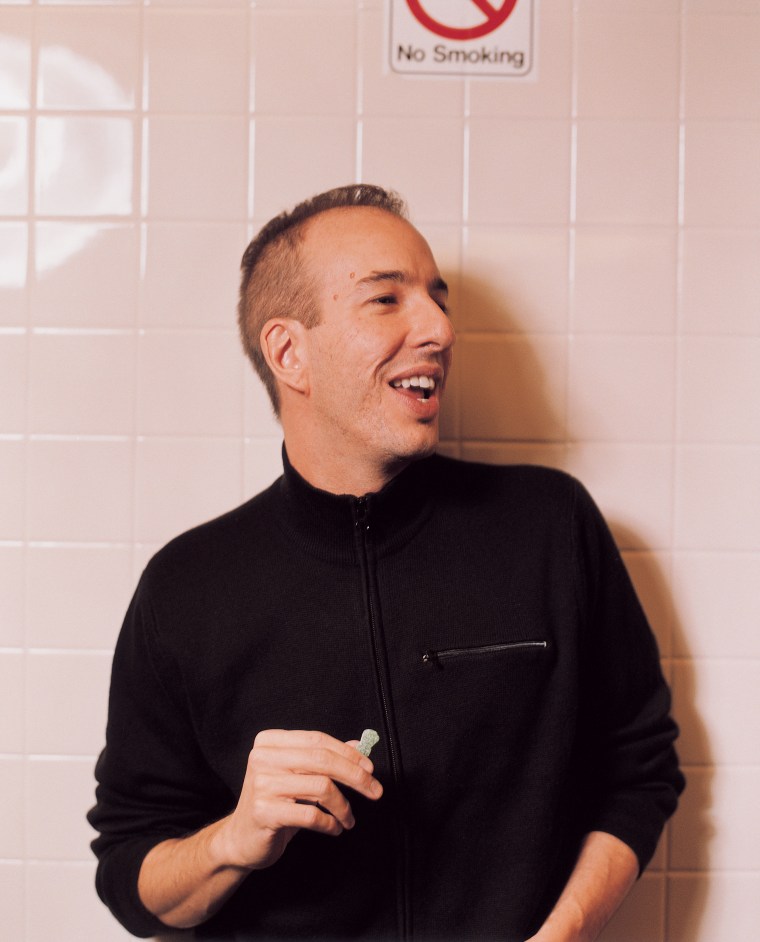 As the newest director of the American Civil Liberties Union, Anthony Romero is head of an organization that defends the rights of all people in the U.S., no matter what they look like, who they sleep with, how much money they make, or how opposing their viewpoints may be. A native New Yorker, he is the first Latino and the first openly gay person to lead the A.C.L.U. In view of the changing political climate that has come about as a result of the events of September 11, Romero elaborates on the work of the A.C.L.U., and how the organization has focused its brief since then.
You took office as the executive director of the A.C.L.U. on September 4, 2001. How has your view of the position been affected as a result of September 11?
On September 11 I was in Washington D.C., just about to start a speech to our 80 largest donors. I'm the new executive director, I'm 36, and I'm meeting with them for the first time. I'm about to show them where I want to take the organization — this is gonna be an upbeat, optimistic speech about the future. I was gonna paint new horizons for them, I was gonna get them jazzed, get them going, share a couple of dreams with them, get them to invest and engage with me. As we were going around the room making introductions, one of my staff members handed me a note that read "Can you step outside?" I said, "You know, this is not a good time." And he says, "You really do want to step outside." When I came back in, I threw away the speech I had written, and I talked to them about the importance of their sticking with me. I reminded them of the importance of our work, that we grew out of a very similar crisis in American history, which was one of the things I learned preparing for this position.
In 1917, right after World War I, you had a series of 33 politically motivated bombings that went off all across this country. One bomb went off at the house of the Attorney General at the time, a man called Mitchell Palmer, and everyone was up in arms about the collapsing law and order. Everyone thought it was the end of American culture as they'd known it. Palmer's response was to implement a series of law enforcement raids that came to be known as the Palmer raids, where they went after 6,000 individuals, conducted searches and seizures without warrants, put people in detention centers without their due process rights, and targeted immigrants — who at that point were Germans, Jews, Poles, Russians, Eastern Europeans — because they were the "radicals" at the time. Most were innocent. So when I rejoined my group I told them, "We know that what's playing out on the TV sets right now is going to mean an enormous impact on civil liberties and civil rights." And that necessarily, in the months and the years ahead we would have to take some unpopular viewpoints and some controversial stances to stand for freedom, to stand for liberty, to stand for equality for everyone. So I knew that this would be a time when our work would become more important than ever. Congress was off to the races in terms of changing the nation's laws, in terms of immigration, surveillance, searches and seizures, Fourth Amendment laws. At a time when people are so afraid, so fearful, the hysteria can often override rational thinking. And people are willing to give up some of their civil liberties and civil rights because they want to feel safer. Those are very perilous times for a country.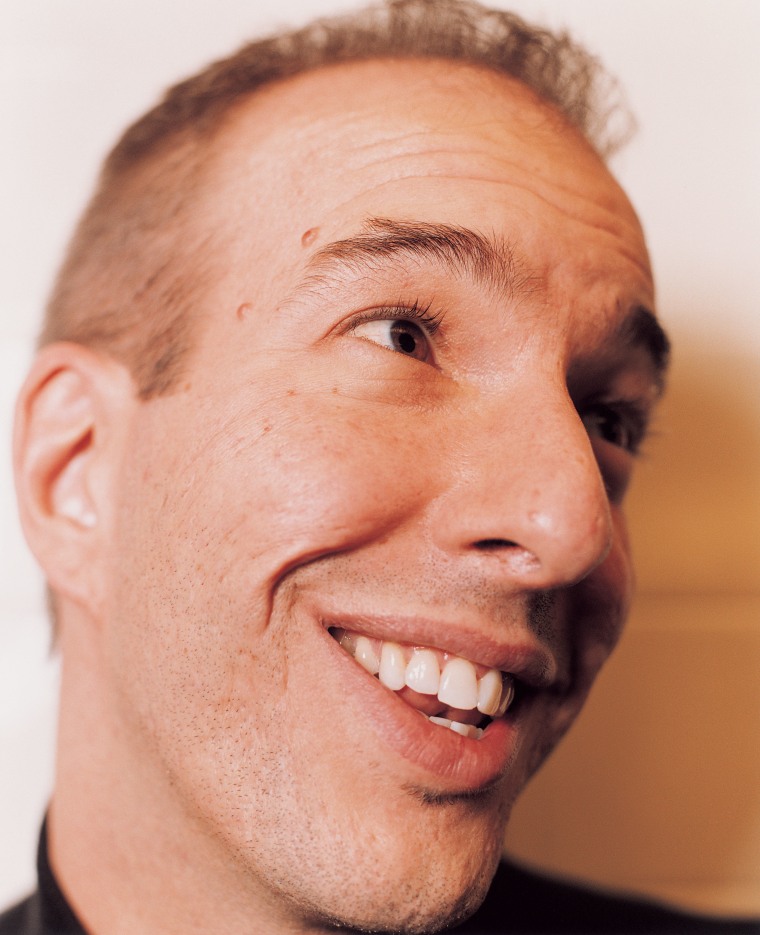 So do you think that in times like these the A.C.L.U. is under greater scrutiny? Or is it more easily dismissed?
I think it certainly becomes more essential because we're one of the few organizations that are willing to stand up and say, "Let's remind ourselves what the values are, let's remind ourselves what we're fighting for." September 11 didn't just attack our lives and our property, but also our core values, those of equality under the law, of fairness. So at a time like this, some of these messages sometimes resonate with a larger portion of the American public. We've seen a growth of our membership, for instance, that is the largest ever in our history — 75,000 new members last year, and most of those in the last two or three months of the year. I think that shows that the American public is much more nuanced and sophisticated in their analysis of civil liberties and security than the country's elected officials often give them credit for. I think ultimately the Attorney General and President Bush will see that they have misjudged the American people. We want to be both safe and free. For a lot of younger people especially, you say "civil rights" or "civil liberties" and they think it's something of the past: 1950s, 1960s, Martin Luther King Jr., March on Washington. I think in a lot of respects September 11 will be for us what the assassination of Kennedy or King was for our parents. This is our civil rights struggle. This is our March on Washington.
"At a time when people are so afraid, so fearful, the hysteria can often override rational thinking. Those are very perilous times for a country."
Much of your work in the last six months has necessarily been consumed with fighting for the civil rights of those detained, and with raising consciousness on these issues. What will the A.C.L.U. be focusing on in the next six months?
For us, there are two big issues. One is, at a time when so much is as stake, you want to make sure you keep access to information open, you want to keep debate alive and well. This is a time when so much is at stake — you're talking about soldiers going to war, changes in the nation's laws, you're talking about civil liberties, you're talking about how we treat members of our communities who are different — whether religiously, ethnically, or otherwise. And so that's why, as an organization that really cares about the First Amendment, free speech, and access to information, that's really a core set of concerns for us. And there's been a lot that's had us concerned in the last six months. You can start with the statements of the Attorney General at a meeting with the Senate Judiciary Committee, when he criticized those who criticize the government. His exact words were that those who criticize the government "give ammunition to our enemies, pause to our allies, and diminish our national resolve." Those are the words of the Attorney General. Now, that's an astonishing statement coming from the nation's highest ranking civil rights official, who took an oath on the bible, three bibles, if I remember correctly — one for each of his kids — to uphold the U.S. constitution, which the last time I checked included the First Amendment. We have very little access to information. We don't really know how the government is waging this war against terrorism at home. Without that information, how can you have an informed debate and an informed public?
The second set of issues, which are top priority for us, revolves around ensuring the due process rights of individuals who've been detained. And to make sure that the government doesn't blur the line between waging war and doing justice. Our largest concern here has been the thousands of immigrants who've been rounded up and detained after September 11. We've seen the number grow: directly after September 11, it was 300, then it went to 500, then 700, then 900, then it went to 1,200, then they stopped telling us how many there were. We just had basic questions to the government on this one: who are they? Where are they being held? What are the charges brought against them? Do they have access to counsel? Do they have access to their family members? Just very basic civil liberties questions.
When I met directly with Robert Mueller, the head of the F.B.I., at the end of October, all I got was a stone wall in response. "We understand why you're asking these questions, but we don't have to answer them." So we filed a Freedom of Information Act lawsuit at the federal level. And we filed a very similar lawsuit in New Jersey which we just won this week, using the state's Open Records law to get access to this core information.
"This place has got to become more representative of Latinos and African-Americans and Asians and lesbians and gays and the disabled. I gotta make the A.C.L.U. represent all the communities that I'm serving."
Then, because I knew those lawsuits would take longer, one of the things that got me some press, and a lot of hate mail, was the letters I sent to the embassies and the consulates. The reason why I wrote to the embassies and the consulates — and this wasn't picked up in some of the other articles — is that under the Vienna Convention, and under aspects of consular law, the U.S. government will often inform a foreign government when it detains one of its nationals. So even though the U.S. government wouldn't give me the information, I was making a guess that they were often providing this information to the heads of the embassies or the consulates themselves. So I merely wrote to them. I first wrote to the Attorney General, to the F.B.I., to the I.N.S., and didn't get anything back. So then I wrote to the heads of the Saudi, the Yemeni, the Egyptian, and the Pakistani consulates. And from them I did get a list. I got a list with names, with file numbers, with arrest dates, with charges.
There's one man who was held three and a half weeks without access to his lawyer. Another who was held for 66 days without any charge at all. Another man held for 22 days without a charge. These are serious violations of civil liberties and civil rights. And another problem is that these people are beginning to get "released," meaning, they're being deported. So the stories of what happened to them go with them. We may never know what happened to these guys. One thing we did was hire a documentary filmmaker — a woman out of New York named Tia Lessin — and give her the list of detainees. These people shouldn't be abstractions of due process or checks and balances or civil liberties. I told Tia, "I want real life stories. I want people with a face, people with a family. I want you to help me educate the public." Tia got messages to some of the family members of the detainees, who in turn got messages to those in the detention centers. And they called her. We're just about to launch a series of public service advertisements [based on those interviews] that show images of the Statue of Liberty with voice-overs from the detainees themselves. Almost like Letter From A Birmingham Jail. And now we are also negotiating with some of the major news outlets to broadcast some of these interviews on television.
You said earlier that, "in a lot of respects September 11 will be for us what the assassination of Kennedy or King was for our parents. This is our civil rights struggle!' How do you think the A.C.L.U. connects to 21st century activists? How do you get them involved and bring them into your work?
Well, you know, I'm 36 years old. I'm young to be the head of this organization. And one of the things that I find remarkable about the A.C.L.U. is that original vision of it being an organization dedicated to protecting the civil rights and civil liberties of everyone in a lot of respects resonates with our generation's activists. You don't have to choose an issue or an identity here. This is an organization that cares as much about the rights of Latinos and African-Americans and Asians and Native Americans as it does the rights of women, as it cares about the rights of lesbian and gay people, or the disabled. This is an organization [not focused on] a single issue, or made up of a single constituency. This place has got to become more representative of Latinos and African-Americans and Asians and lesbians and gays and the disabled. I gotta make the A.C.L.U. represent all the communities that I'm serving.
For instance, a lot of younger activists are interested in the anti-globalization movement, and I think that's because it gives them a whole framework, a whole umbrella for their issues. And I think there is a whole broad set of issues that we're dealing with that will increasingly resonate with young people. For example, the Supreme Court case about mandatory drug testing in schools, which is this crazy regulation that says that if you're going to sing in the choir you have to pee in a cup. The A.C.L.U. is the attorney on record saying, "Students have rights — to bodily integrity, to autonomy, to civil liberties."
Another is the criminalization of music. Music is a way of expressing ourselves. It's a First Amendment right. A discussion about what's appropriate in music is a good public debate, but you don't want government regulating that. You don't want government authorizing or enforcing what music we listen to or what artists say. Music is an extension of what we believe in. There might be hateful messages in some of this music, but the only good response to ideas or speech that we dislike is further speech.