Allison Crutchfield Has Been Underrated For Too Long
Meet pop-punk's secret superstar.
Ever since she first started playing music, as a precocious punk in Birmingham, Alabama, Allison Crutchfield has been a sharer. First it was with her twin sister, Katie. When they were teens, the two would scramble home after school and head to the basement; Katie would work a guitar while Allison bashed a drum set bought second-hand off eBay. Then it was with their bandmates in The Ackleys and P.S. Eliot, heart-on-sleeve lo-fi acts that Katie fronted and that found small, fawning audiences. "We were extremely pretentious," Crutchfield, now 28, recalled of the twins' early approach. "I mean, maybe we still are. But in this specific moment, we thought, 'We're the only people who're gonna make a band that we think is cool.'"
Eventually the sisters moved to the east coast, and Katie set off on her own as Waxahatchee. Allison started a new collaborative project, Swearin', a four-piece that possessed a rare, mighty zip, best showcased on rippers like "Kenosha." (A kiss-off to a jerk of a friend lost in the wilds of Wisconsin, it's one of the best pop-punk songs of its kind, maybe even of all time.) With Swearin', Crutchfield worked primarily with the guitarist Kyle Gilbride, also a prolific producer in the DIY rock scene. "Kyle had recorded everything that I had done," she said.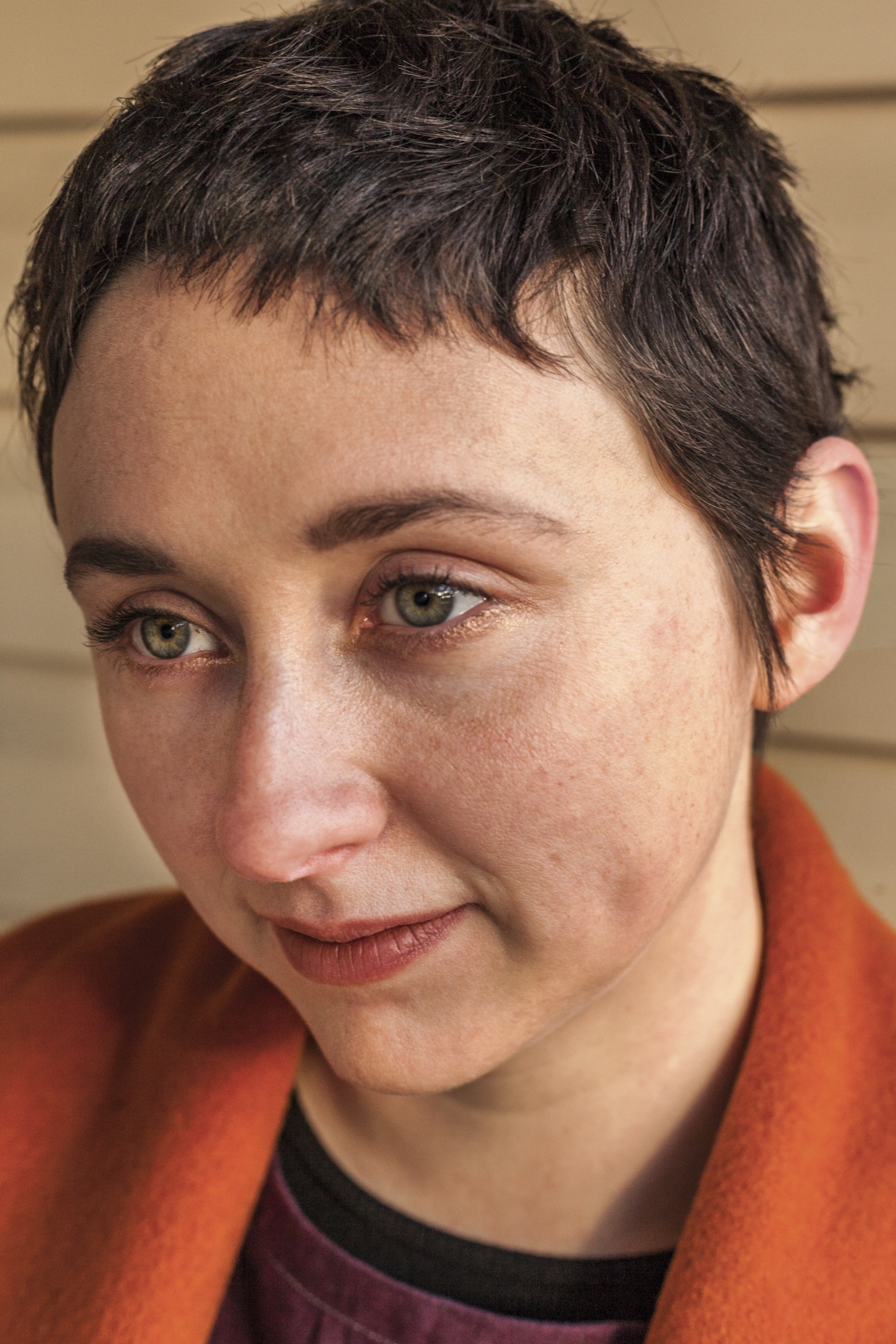 But on her solo debut, Tourist In This Town, she couldn't work with him. "Obviously. Because it is such a breakup record." Gilbride and Crutchfield dated for four and a half years, and their split was the beginning of the end for Swearin', too — which eventually opened the door to her late-breaking bit of independence. "This album is the first time that I've done something that's just…" Crutchfield took a dramatic pause. She was both pretending, and pretending to pretend. "Just me."
We talked, over a cup of coffee, in the kitchen of the row house she shares with four roommates in West Philly. The next day, Crutchfield would head back to Birmingham for Christmas, but there were no spilling suitcases around. In fact, this was the tidiest, nicest, most adult home she said she'd ever lived in. The place was decorated with framed records (Ronettes, Dave Brubeck Quartet) and vintage books (Atomic Energy in the Coming Era). The inviting scent of the sacred wood Palo Santo hung in the air.
Everyone does their dishes here, Crutchfield reported, and unlike some other places she's lived, the kitchen is never full of random punks trying to work the coffee machine in the morning. With the quiet, she'd been getting a lot of sewing done, including a Christmas present for Katie: "It's like this weird white-denim-and-lavender tunic thing with big pockets." She'd even started fantasizing about leaving music, heading out to the middle of nowhere, opening her own knit-centric shop. But not anytime soon. First, there is a really great solo debut to tend to.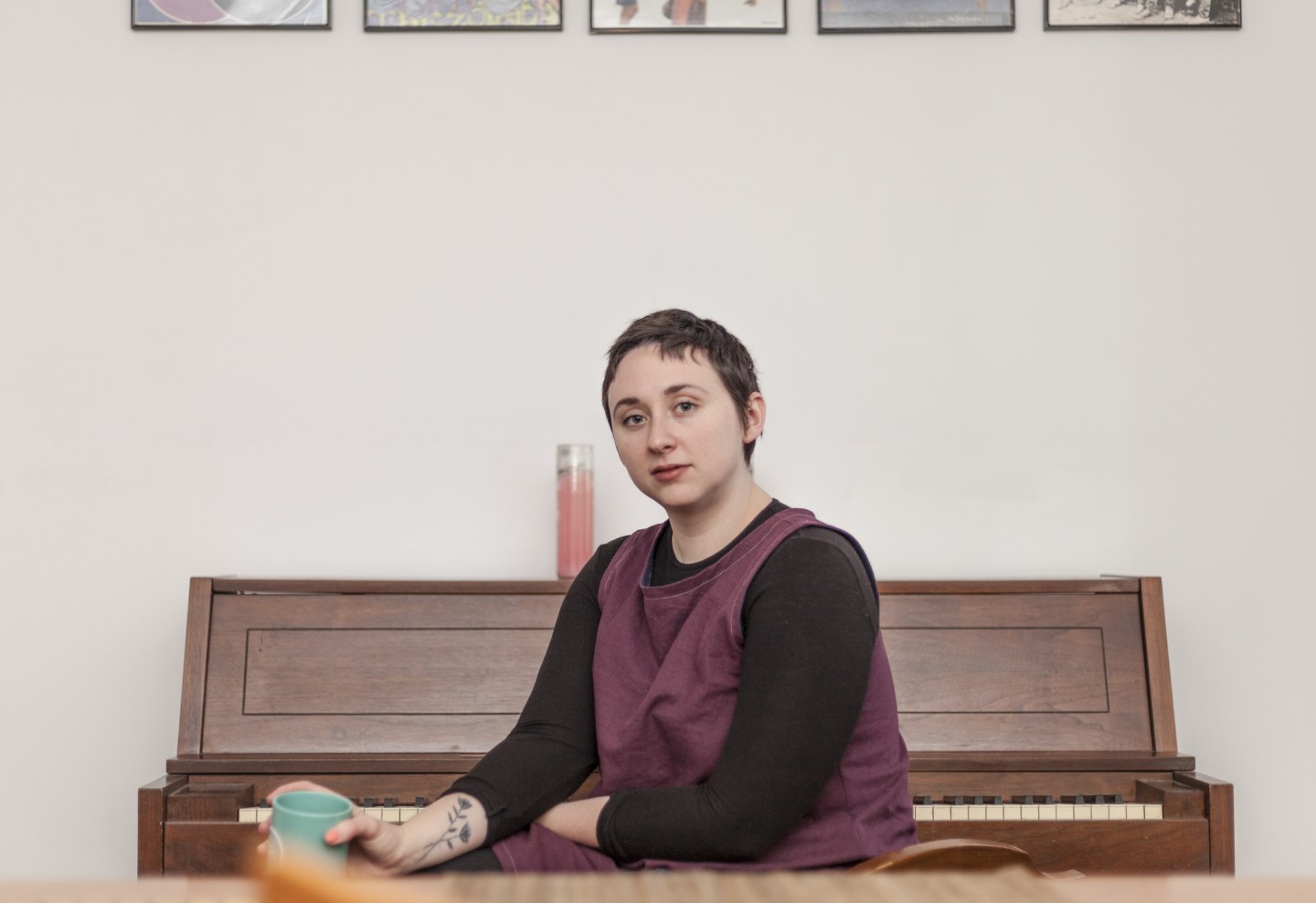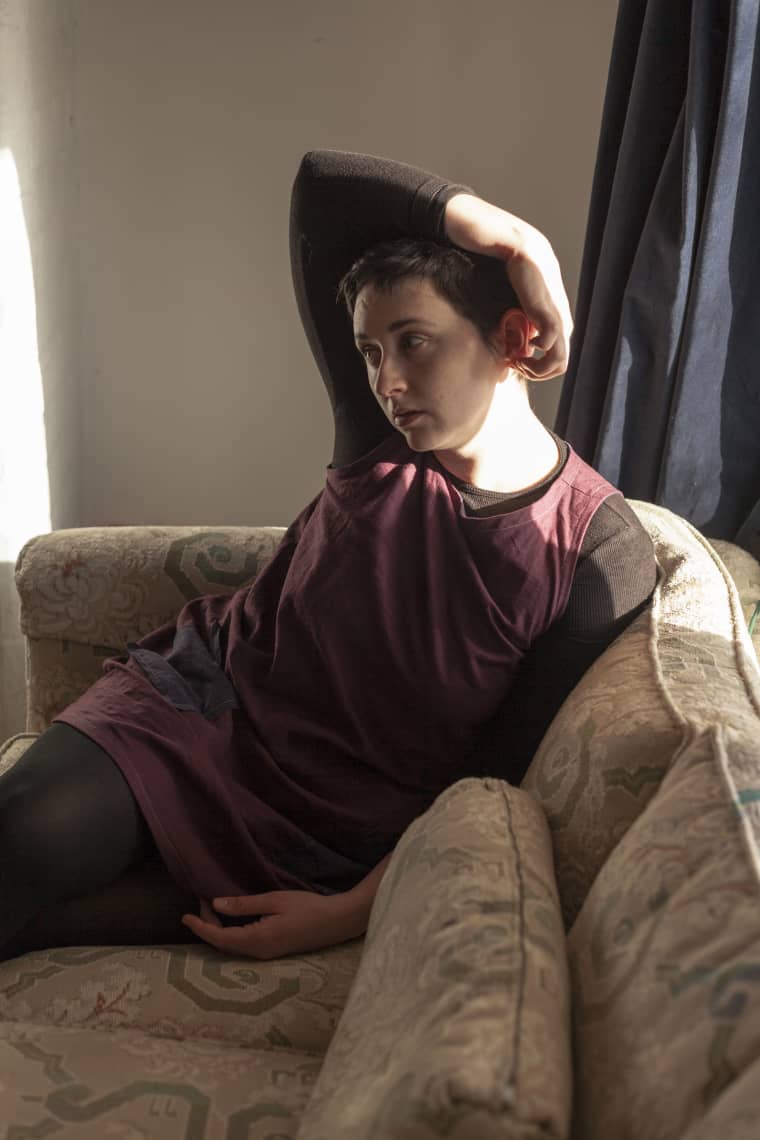 Most of the songs on Tourist sprung from seeds planted while on tour in Europe, in 2015, as part of Waxahatchee's live band. When it comes to songwriting, Crutchfield likes to "rush it," to best capture exact spikes of anguish or regret. "I get an email that makes me upset and then 20 minutes later I've got GarageBand open and I'm working." While abroad in Porto, or Athens, or Grenoble, she would take notes obsessively, both with pen and paper and on her phone. "Monuments that we'd pass, addresses of places — just, like, all of this gibberish," she said.
The result is an extremely personal, "100 percent autobiographical" document that tends to go grand; for a moody travelogue, Tourist sure does love its synths. "That wasn't really the direction that I anticipated it going!" Crutchfield said, with a gasp that dipped to a sigh. "I sent it to my booking agent and he was like, 'Damn, girl, you sound like Taylor Swift.' Ummm not really. Thanks? I think?"
"I sent the album to my booking agent and he was like, 'Damn, girl, you sound like Taylor Swift.' Ummm not really. Thanks? I think?"
Still, Tourist is not exactly a play for radio spins: even within its sunniest sounds, there's an undercurrent of edge, of loneliness. Crutchfield calls "Mile Away" a feminist anthem; "Dean's Room" is, in part, about grooving, indoors, alone. ("I dance around in Dean's room while I have it to myself/ But I feel like you're always watching me," she sings, calmly giving off the feeling of one not breaking eye contact while revealing an uncomfortable truth.)
Gilbride lives around here, she mentioned at one point. They're pals now. Has he heard the album? "Ummm. He has it," she said. "I saw him the other day and we talked about it. I think he's heard a couple songs." Crutchfield can understand his reticence: she knows it might not "feel good for him to hear it." To cushion any ego bruising, just a touch, she did make sure to tell him that the meanest parts aren't totally about him.
But she has no qualms about putting it out into the world: "It's real. This is what happened. This is how it happened in my mind."
Watch the video for "I Don't Ever Wanna Leave California"
From The Collection:
GEN F