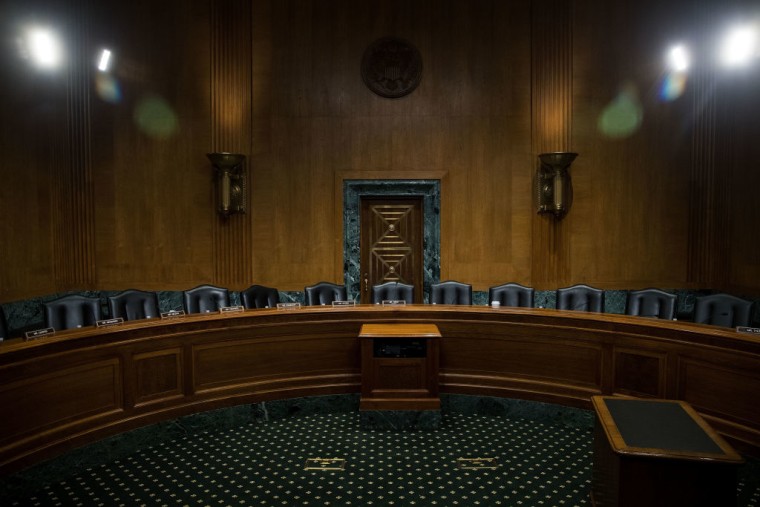 Senate Republicans approved President Donald Trump's nominations for treasury secretary and secretary of health and human services amidst a boycott from Senate Democrats, Washington Post reports. The move on Wednesday morning comes after Democratic frustration over Trump's nomination of staunch conservative Neil Gorsuch to the Supreme Court.
Democrats walked out of hearings on Tuesday for treasury secretary nominee Steven Mnuchin and health and human services secretary Rep. Tom Price, denying Republicans the total number of votes necessary to approve a full vote on cabinet nominees in the Senate. On Wednesday, Democrats boycotted the hearing, prompting Senate Finance Commitee Chairman Orrin Hatch to rewrite the panel's rules to allow for a vote without any minority members present. All Republican members of the Senate Finance Committee attended the vote on Wednesday, but no Democrats were present.
"Democrats are going to keep fighting back," Senator Patty Murray (D-Wash.) told WaPo. "We are going to stand with people across the country. And we will keep pushing Republicans to put country above party, and stand with us."
The protests from Senate Democrats began on Tuesday, following a weekend of opposition from citizens and politicians over Trump's executive orders banning immigration and travel from seven Muslim-majority countries. On Tuesday, Democrats delayed the vote for Trump's attorney general nominee Jeff Sessions. Three other members of Trump's cabinet have been confirmed thus far: Elaine Chao was approved as Transportation secretary on Tuesday, John Kelly has been appointed at the Department of Homeland Security and Gen. James Mattis is now installed at the Pentagon.