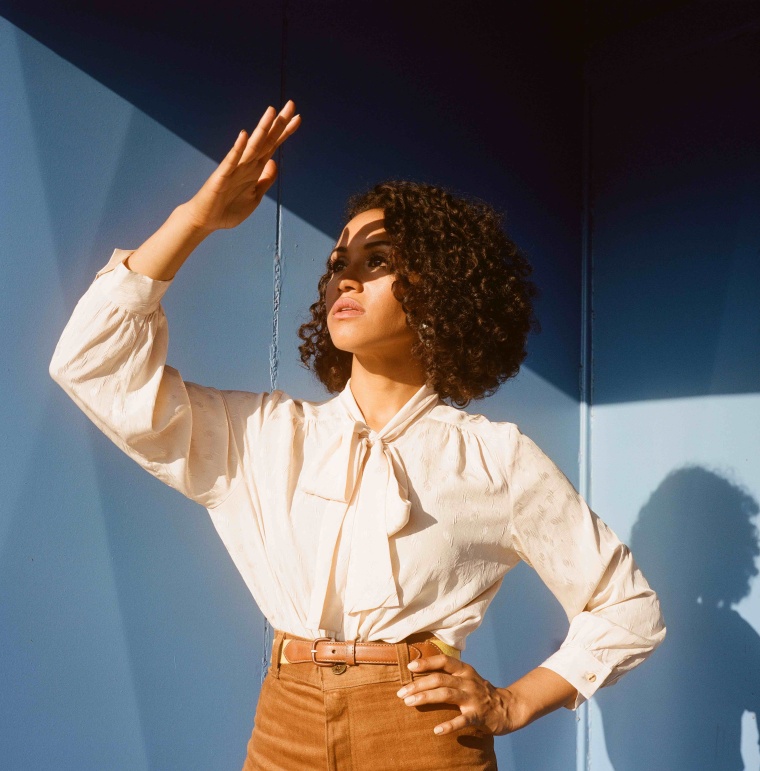 In this performance of the 1973 hit "One Of A Kind Love Affair," The Spinners disguise their heartbroken track as a wedding playlist essential behind snappy dance moves and an upbeat tempo. Kadhja Bonet hasn't missed a note of the song's essence on her cover of the track, premiering today on The FADER. The newly stripped-down version presents the warm, lingering notes of a keyboard, a bass guitar, and Bonet's composed yet forlorn voice, creating the effect that we're watching something fragile sail towards the ground in slow motion.
Over email, Bonet told The FADER about her vision for the track. "I love The Spinners. Their take on this song of separation is celebratory, which I love, a focus on gratitude instead of loss. But I wanted to do a more internal version, a version that was still trying to overcome the bitter part of the bittersweet. A version where the narrator was still holding on more than they wanted to admit. I hope it retained some of the tone of gratitude which made the original so unique."
Kadhja Bonet's "One Of A Kind Love Affair" cover will appear as part of Amazon Music Originals's Love Me / Love Me Not, two playlists of music, each celebrating the high and low notes of being in love. They'll both be available for streaming on February 3 with Amazon Music Unlimited and Prime Music.