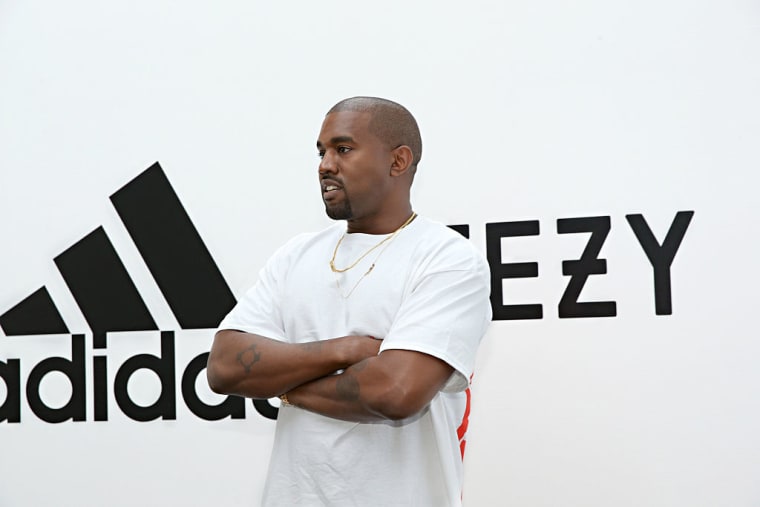 Kanye West and Adidas announced earlier this week that Yeezy Season 5 will premiere at New York Fashion Week. But, as Women's Wear Daily points out, the Council of Fashion Designers of America, who organize the schedule for the event, are displeased that Kanye didn't go "through the proper channels" to secure the slot on the schedule.
"This bad behavior is not acceptable to the CFDA and should not be tolerated by the industry," Steven Kolb, the president and CEO of the CFDA said in a statement on Wednesday. "Because of this, the CFDA will not list Kanye West on the official schedule. However, the CFDA is more than willing to work with Kanye on securing an available time slot."
The show, which was supposed to take place on February 15 at 5 p.m. isn't currently featured in the New York Fashion Week schedule and a different show is listed at the same time. Kanye's Yeezy Season 2 show was also left off the NYFW schedule until the last minute, forcing some shows to push back their start times.
A representative for Adidas was not immediately available for comment.