Reddit Has Banned Two Of Its Largest Alt-Right Subreddits
The site took action against /altright And /alternativeright amid doxing allegations.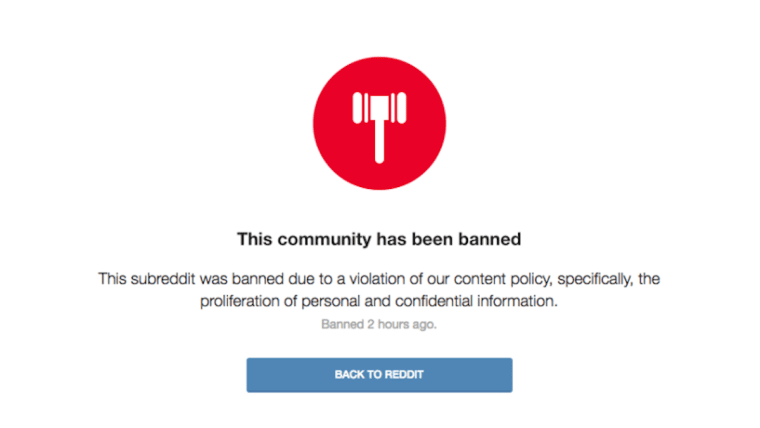 Two of the largest Reddit groups for far-right activity have been removed from the site. Reddit took the decision to remove /altright and /alternativeright on Wednesday night, January 1. The subreddits were banned for breaking Reddit's content policy, according to a message posted by the site admins, "specifically, the proliferation of personal and confidential information".
As The Guardian reports, the Reddit ban came amid claims the two groups were "doxing" a member of the public. "Doxing" is the act of sharing private personal information without permission as a form of online harassment and is strictly against Reddit's rules.
In a statement given to press, Reddit said it aims to be a "welcoming, open platform all by trusting our users to maintain an environment that cultivates genuine conversation and adheres to our content policy.
"We are very clear in our site terms of service that posting of personal information can get users banned from Reddit and we ask our communities not to post content that harasses or invites harassment. We have banned r/altright due to repeated violations of the terms of our content policy. There is no single solution to these issues and we are actively engaging with the Reddit community to improve everyone's experience."
It is reported that the doxing target was the protestor who punched white nationalist Richard Spencer during Donald Trump's inauguration on January 20.