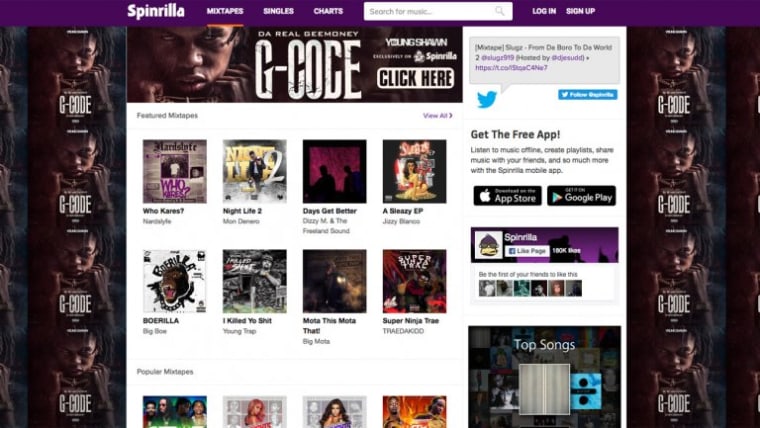 Spinrilla, the hugely popular hub for free mixtape streams and downloads, is facing a lawsuit from the RIAA, filed on Friday on behalf of each of the record industry's big three major labels.
The Hollywood Reporter reports that the suit was filed today in a Georgia federal court on behalf of UMG, Sony, Warner, and subsidiary labels Atlantic and LaFace. The suit claims the Atlanta-based website is responsible for sharing over 21,000 unauthorized recordings owned by the labels with millions of users.
"Through the Spinrilla website and apps, users with an artist account can upload content that any other user can then download or stream on demand for free, an unlimited number of times," reads the complaint. "A substantial amount of content uploaded to the Spinrilla website and apps consists of popular sound recordings whose copyrights are owned by Plaintiffs."
Then, later in a statement issued by the RIAA: "Spinrilla specializes in ripping off music creators by offering thousands of unlicensed sound recordings for free. Fans today have access to millions upon millions of songs from innovative platforms and services that pay creators — this kind of illicit activity has no place in today's music marketplace."
Read the full report here.