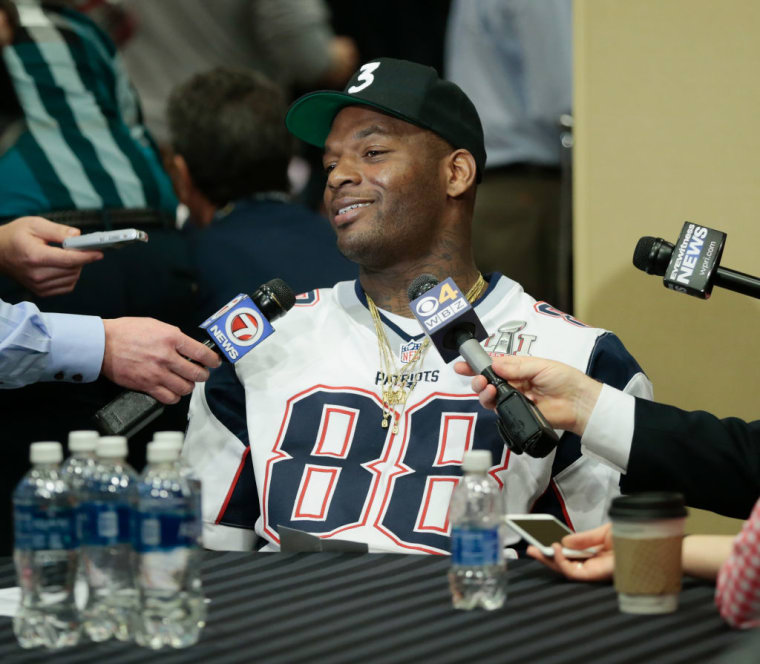 Following the New England Patriots's come-from-behind victory in Super Bowl LI on Sunday night, tight end Martellus Bennett told reporters that he wouldn't be joining his teammates when they visit the White House to celebrate the win with President Trump later this year.
"I haven't thought about it. I am not going to go," Bennett said. "I can elaborate later on in life; right now I am just trying to enjoy this...People know how I feel about it, just follow me on Twitter."
Following Trump's executive order, which banned refugees and immigrants from seven Muslim majority countries, Bennett tweeted, "America was built on inclusiveness not exclusiveness."
Bennett has been vocal about his support for the Black Lives Matter movement and has spoken out about instances of injustice in the past. In July, he penned an open letter on Player's Tribune entitled "Dear Black Boy," responding to the deaths of Philando Castile and Alton Sterling at the hands of police.
After Colin Kaepernick protested racism in America by kneeling and sitting during the national anthem, Martellus Bennett and Patriots teammate Devin McCourty raised their firsts during the anthem before a September game.