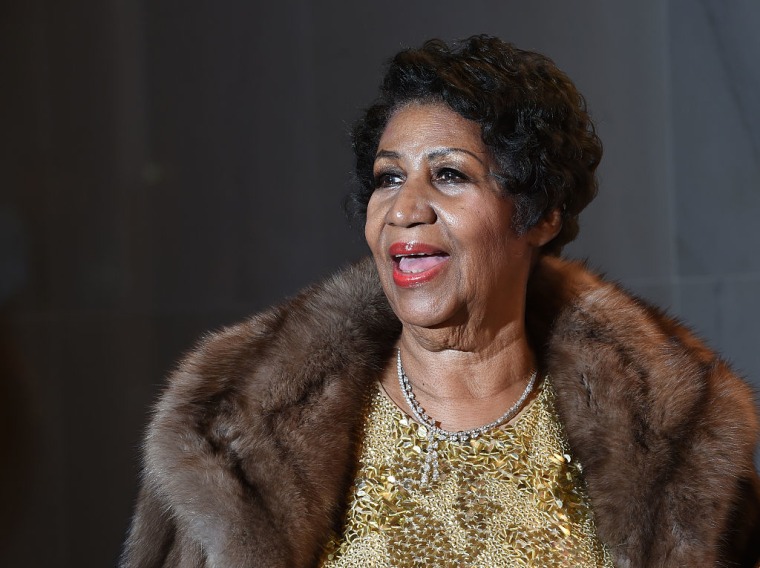 Aretha Franklin has said that her next album will be her last before she retires. Frankin, 74, plans to release an album produced by Stevie Wonder in September before leaving music behind and spending more time with her grand children.
Franklin announced the news on Detroit TV station WDIV Local 4 (via The Guardian), saying she was "exuberant" about her final album, which will comprise of all-original material. "I must tell you, I am retiring this year," she is quoted as saying.
Despite planning to retire, Franklin said she won't "just sit down and do nothing" after the album comes out. "I feel very, very enriched and satisfied with respect to where my career came from and where it is now," Franklin said. "I'll be pretty much satisfied, but I'm not going to go anywhere and just sit down and do nothing. That wouldn't be good either."
The soul singer, who sang at Barack Obama's inauguration in 2008, said that she planned to do "some select things, many one a month, for six months out of the year" but did not qualify exactly what this would entail.
One of Franklin's most memorable performances of recent times came when she sang The National Anthem on Thanksgiving Day before the Detroit Lions played the Minnesota Vikings.