Music genres are not set in stone. A key part of their evolution and longevity is how various sounds can be remoulded by artists around the world and used to tell individual stories of place and personhood. In the north west England city of Liverpool, a community of artists are reworking the sound of Southern trap to describe the hard hustle of living in their inner city neighborhoods.
These artists rap with a flow which clearly takes its cue from the U.S. trap style of blending rapping with singing, but they pepper their bars with slang and the harsh cadence of their local accent, known as Scouse. Musically, it's extra DIY — the TV movie version to Southern trap's more epic cinematic soundscapes — and built on energy that has few other outlets, manifesting itself as pack paranoia.
The microgenre's unruly videos expand on this, showing personalities with larger-than-life egos stuck in claustrophobic terraced houses. Yet beneath the braggadocio, this music represents a very real frustration with local socio-economic conditions — many of the scene's artists hail from Liverpool's low-income area of Toxteth, an area with a decades-long history of violent crime, drug abuse, and rioting. Even so, the wider world is starting to take notice, with U.K. MCs from Giggs to Stefflon Don tapping Scouse trappers for their own tracks. Here's a brief guide to five artists in the scene who you need to know.
---
23-year-old MC Tremz is best represented by his brash 2016 breakout track "Trap Queens," a neoliberal tribute to sex without commitment and getting paper. Although it relies on a strong hook similar to its namesake "Trap Queen," Tremz switches out Fetty Wap's sweet romanticism for a more practical approach: "I need a girl to hold it down and keep my Mach clean" he raps in his guttural, distinctly Scouse accent. In the video the MC spits bars with hyperactive energy, flanked by a harem of women hitting blunts. "She expects too much but for some reason I might like her" he admits, in a moment of touching honesty. And with recent appearances on the shows of radio DJs Tim Westwood and Charlie Sloth, as well as a gun-finger worthy Stefflon Don collab, "Lik Down," he's proving himself as the northern English rapper that the rest of the world is taking seriously.
Start with: "Trap Queens," "No Fame 2"
2. Bally Jones
Don't be fooled by Bally Jones's angelic face and the youthful tone to his voice — this 18-year-old Tremz protégé is the most combative of the Scouse trappers. His aggressively executed bars aim to verify his roadman authenticity. Sample lyric: "Getting my dough every way/ Step in my way you'll get sprayed." But unlike most of his peers in the local scene, Jones's videos steer clear of posing with multiple women, instead focusing on masked posturing with his boys and vibey house party settings.
Start with: "Pop Arf," "You Stupid?"
3. LDee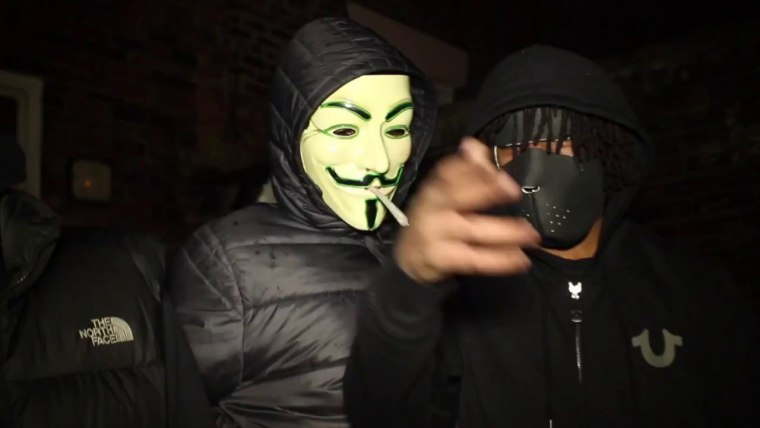 With his drowsy delivery and evocative bars, MC LDee chronicles the daily ennui of the Scouse trapper's lifestyle. "Out the door and I ain't made my bed/ I do this 'cause I love the bread." The restricted focus of his lyricism perhaps most closely links him with the characteristically straightforward hooks of drill. His directness seems vital in this early stage of the movement, setting the scene and spotlighting the culture this genre has sprung from.
Start with: "Ready"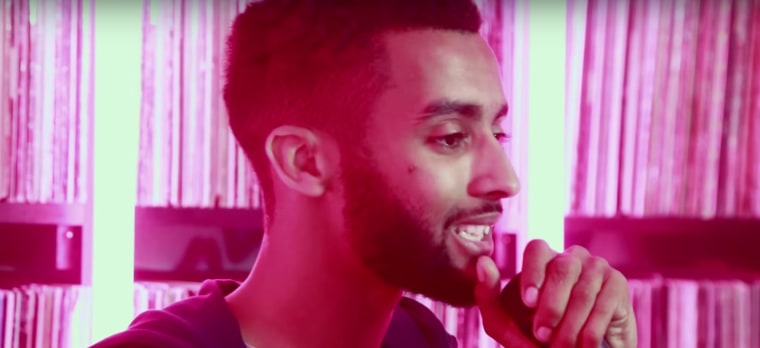 Aystar's flow owes something to the smoothness of West Coast rap but his chilly delivery aligns him closer to grime. His controlled tone is reminiscent of Giggs's tight flow — and he was tapped by the London MC to feature on Landlord track "The Best." Aside from that, a no-shits-given attitude in lyrics such as "I aim straight and wax heat/ You can go to Wavertree and ask G/ You can go Toxteth and ask G" on "Scouse Matic" and an absence of comedy from his videos make his performances the most hard-boiled in the scene.
Start with: "Hot In Every City," "Been Getting It"
Out of all the Scouse trappers, Rayzer's flow is the most effortless. But with only a handful of tracks released before 2016's slickly-produced "My Niggas" it feels like he took his line "life's full of ups and downs so you've gotta have a plan B" rather literally. It's a shame, because his understated performance in the video conveys an intrinsic musicality. The other trappers are now more prolific but comparing their earlier output suggests initially Rayzer had the biggest potential. His YouTube fans agree.
Start with: "My Niggas"