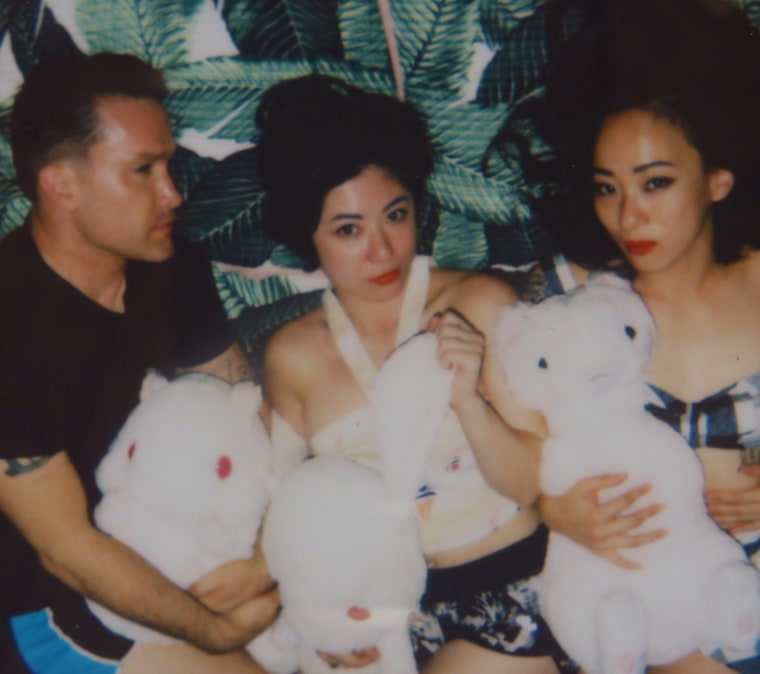 Xiu Xiu's new single, "Get Up," is shadowy, invigorating, and filled with self-deprecation, but it's more of an ode to friendship than anything: "When I could not control myself/ You said to get up," Jamie Stewart drawls over minimal percussion and calm, resolute guitar chords, and I imagine gracious hands lifting him up out of his murk and into shouts and bursts of synth that occasionally rise and ripple.
"This song is a back and forth between myself and bandmates, Angela [Seo] and Shayna [Dunkelman], who are also my best friends," Stewart told The FADER via email. "I am a pain the ass, yet they are deeply patient, kind, and encouraging, while never allowing my peculiarities, temper, or bossiness to trample over their day. When I behave badly or pathetically they roll their eyes, flick holy water from their fingers and eternally say, 'Well, get up, or don't.'"
The song's producer, John Congleton, told The FADER that while mixing "Get Up," he "had to hold back the tears every time we got to the section where Jamie says, 'You're the only reason I was born.' Jamie always has a way of saying something so succinct in a way that is soul-crushing."
Watch the video for "Get Up" below. FORGET is out February 24 on Polyvinyl Records.