With its marching drums and vivid message of liberation, Beyoncé's "Freedom" has become something of a protest anthem, the soundtrack to a fraught cultural moment in America. In the film Lemonade, she made its political overtones explicit by singing it to the mothers of men killed by police brutality, and her performance of the song at the 2016 BET Awards opened with a quote from Martin Luther King. After Philando Castile and Alton Sterling were killed in 2016, Beyoncé held a minute of silence for them at her concert in Glasgow, Scotland, and ended the tribute with an a capella rendition of "Freedom." Since Trump's election win, the anthem has only continued to gather steam: a line of protestors sang it at his inauguration, and this elementary school teacher used it to empower her class.
The song began its life in London, with songwriter Carla Marie Williams. Williams was briefly a singer herself, joining a girl group in her teens. After that revealed itself to be a dead end, she spent years working in call centers and in youth clubs around London before being signed as a songwriter by pop production house Xenomania. To date, she has writing credits on five U.K. Top 10s, and a BRIT Award for her work on Girls Aloud's retro pop single "The Promise." In 2014, Williams founded her own songwriting and publishing company, New Crowd, and arranged sessions with fellow songwriter Arrow Benjamin and producer Jonny Coffer.
It was this team that worked on Naughty Boy and Beyoncé's uplifting collab "Runnin' (Lose It All)," and "Freedom." On February 12, "Freedom" goes up for the Grammy for "Best Rap/Sung Performance," Williams's first nod at the U.S. ceremony. She explained to The FADER how the song came together, and why working with the world's biggest star on a pro-black pop song meant so much to her.
CARLA MARIE WILLIAMS: I've had success before, but not with someone like Beyoncé. After I formed New Crowd [in 2014], I just started going HAM writing together. We wrote "Runnin' (Lose It all)" acoustically on piano. Naughty Boy wanted it, Beyoncé wanted it. I heard the acoustic version Beyoncé had done, and then I heard a version that Naughty Boy had done. So I said to Naughty's manager, "Yo, we need to make this happen with both of them."
Then, Beyoncé was like, "I want these kids who wrote 'Runnin'' to come and write some more songs for me." We started writing "Freedom" in London. We went to L.A. to meet up. When I saw her walk in the room — we didn't know she was coming, and she just walks in. The boys got all nervous. It was so funny. I was on the mic, and she was just vibing with what I was singing. She ended up staying for a few hours. She was cool. She didn't feel like a superstar, she just felt like a woman that's talented.

We had a verse and a chorus idea [for "Freedom"], and Beyoncé loved it. Within 24 hours of hearing the song, she recorded what we had so far, just to test herself out on it. Then she got to work on how she wanted to say the words properly. She's a visionary herself, so she started helping us find the direction of the song. She wanted it to be a female anthem, and we wanted to address certain issues. [Months later] we were still working on the second verse, trying to refine it. It wasn't just like, "Yeah, take the song." We really crafted it all together.
Then Beyoncé got Just Blaze involved, and then she got Kendrick Lamar involved. I was gassed. What I love about her is the fact that she always seeks new talent. Me and Arrow were not hot at the time, but she heard a song that she liked and thought, These kids have got something different and I want to work with them. I respect her for that. She's changed my life.
I'm happy that my thoughts and my feelings have been conveyed by someone like Beyoncé [on "Freedom"]. When you have someone like Beyoncé, who's picked up this song and gone, "This is what I need to say" — the world takes notice. It's a spiritual song, but it's a political song, because we're saying, we're gonna keep marching. We don't give a shit about what you're saying or what you're doing. We're gonna do what we're doing — and we've had enough. We want freedom around here. We wanna feel free, we wanna be free, and we wanna be heard. I saw when [Alton Sterling] died, protesters were playing "Freedom," and I was like, "Oh my God. I wish I was there." I would have been stood right there, in my Black Panther outfit!
I think that there's a lot of fear in the world. [Artists] are scared to talk about things that really matter to them. When I'm in the room with artists now, I am trying to steer them to have a bit more to say in their songs. Me and Ray BLK wrote a song recently; it's about not giving up because you don't fit the box that people want you to fit in.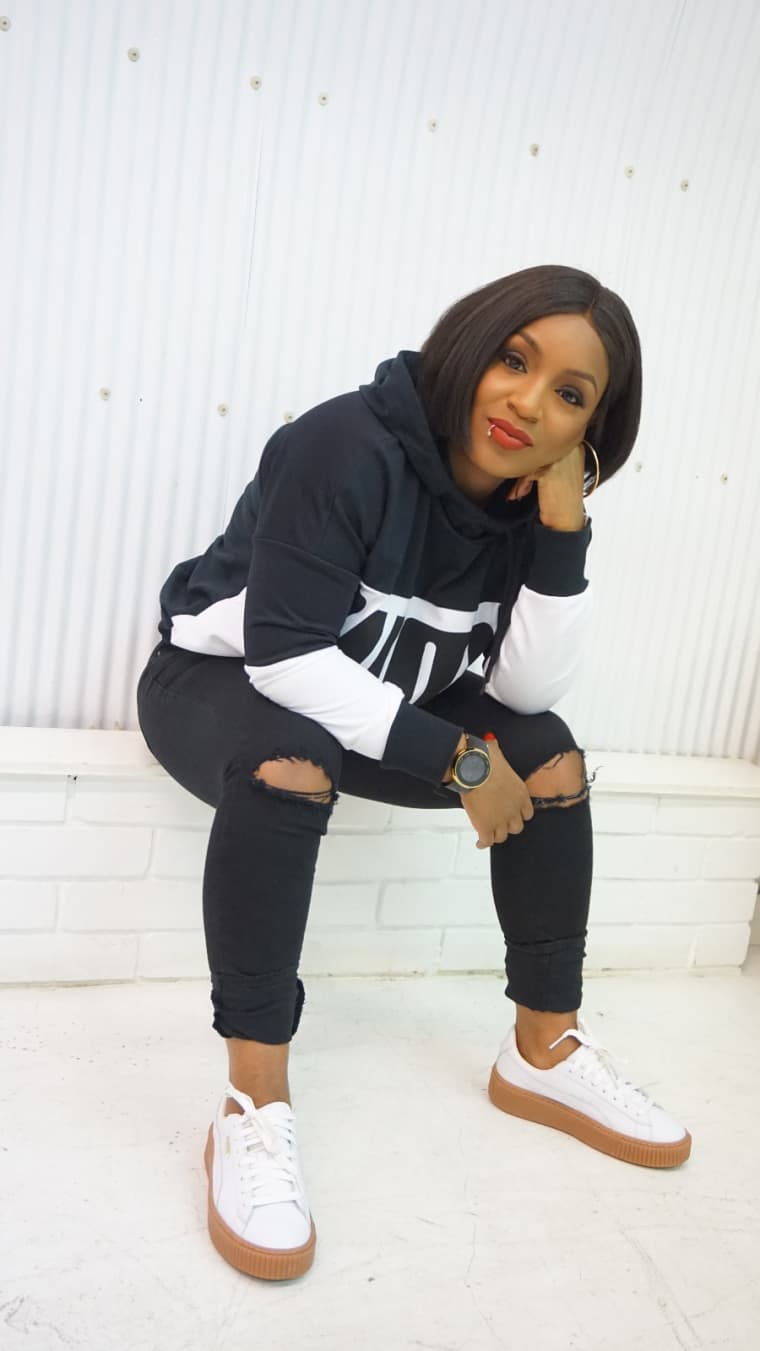 "This is my first Grammy nomination, and I'm really ecstatic because it's for a song that is really close to my heart. I'm very pro-woman, and I'm very pro-black."
When I was younger and wanted to be a rock-soul artist, labels would hear my music and love it, but when they met me they couldn't make the connection. At the time it was always stereotypical for a black girl to want to do R&B and garage, and that stereotype stifled me. It's really hard for dark-skinned black girls to be signed. It's always more desirable [to the industry] if a white artist can sing soulfully. As much as people sometimes don't want to acknowledge that those glass ceilings are there, they really are.
In hindsight, I'm not bothered by it now personally, but I am bothered about it for the future generations of girls that want hope. For those reasons, I started Girls I Rate. We provide weekenders [of mentoring and workshops], run by industry professionals. Some people don't see the need for it, but as a songwriter, I spend most of my time around males in the studio. All the producers, all the engineers — everybody is male. I can hold my own, but I'm thinking, I've never really worked with a female producer before and I've never really seen any females in my line of work — even when I'm going across the world. There are so many great people that are doing great things. I want to bring them all together and work with them. I just want to fix the imbalance.
This is my first Grammy nomination, and I'm really ecstatic because it's for a song that is really close to my heart. I'm very pro-woman, and I'm very pro-black, because I know the struggles for both people. I just feel like people who made a legacy for themselves shouted about those issues that matter. That's what Martin Luther King used to say, never be silent on things that matter. Being a woman and being a black person matters to me.