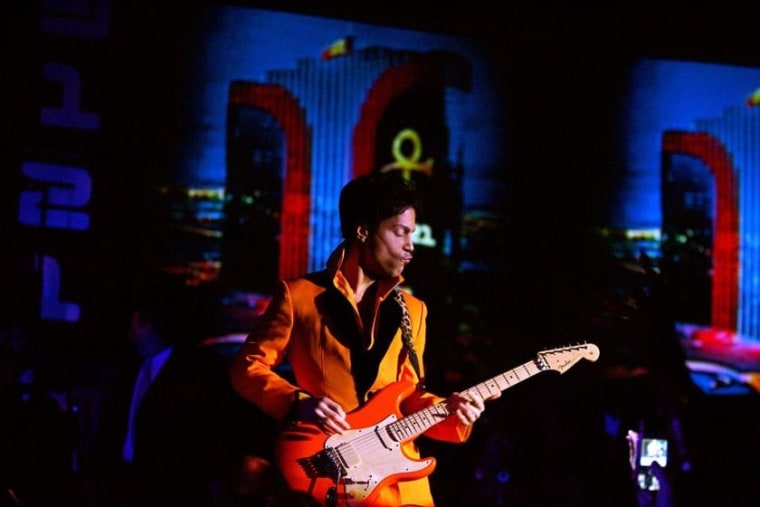 A new, "music-driven" documentary on the life of Prince called Pop Life is in the works, according to Screen Daily. Named for the legend's 1985 single, the film promises "a lot of exclusive footage" as well as animated sequences telling the Purple One's life story.
Helming the project will be French-American photographer, filmmaker, and frequent Lenny Kravitz collaborator Mathieu Bitton, and writer and TV producer Frédéric Bénudis. The filmmakers say the documentary will take on the form of a "road trip" from New York to L.A. to Paris, supplemented by archival footage and interviews.
"There will be a lot of stuff from behind the scenes which fans were not aware about," a producer on the film told Screen Daily. Among other things, Pop Life will cover major moments from Prince's "off-stage life," including his legal disputes with Warner Bros., the symbol, the death of his son, and his spiritual journey as a Jehovah's Witness.
No information yet on the film's release, but in the meantime, Prince's catalog will become available via Spotify (and maybe other streaming services) this Sunday.