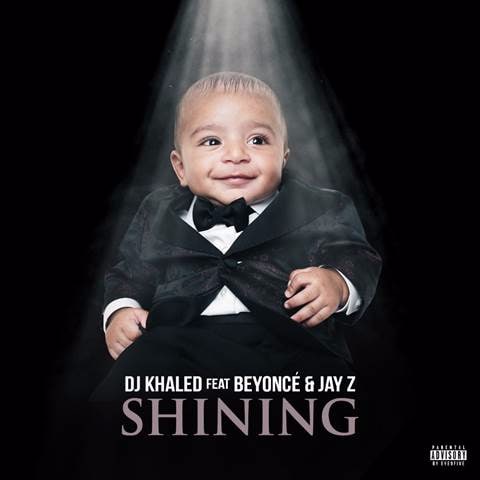 Immediately after the 2017 Grammy Awards ended, Dj Khaled shared a new song entitled "Shining," featuring Beyoncé and Jay Z. The song features verses and a chorus from Bey and a rap verse from Jay Z that shouts out 21 Savage: 21 Grammys I'm a savage nigga. The artwork for the single features DJ Khaled's baby son, Asahd Tuck Khaled. Listen below.
According to reports from Miss Info, PARTYNEXTDOOR is a credited writer on "Shining." While this information is unconfirmed for now, PARTYNEXTDOOR shared the album art and info on his Instagram on Twitter.
Update (2/14/2017 12:37 p.m.): PARTYNEXTDOOR is a songwriter on Beyoncé's portion of "Shining."
A representative for PARTYNEXTDOOR has confirmed that the Canadian singer-songwriter had a hand in writing Beyoncé's portion of the song. "He had no involvement in Jay-Z's lyrics, however," clarifies his representative.