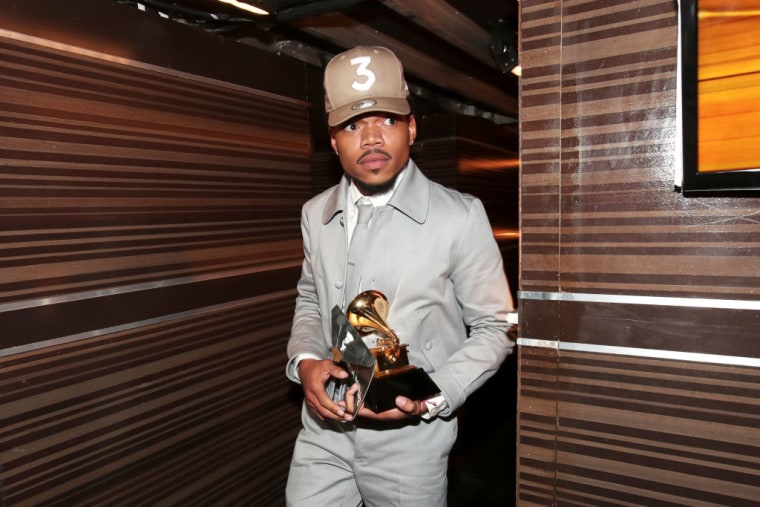 The 59th Annual Grammy Awards featured its fair share of disappointments, but there were also some moments of gratification, and Chance the Rapper's success at the awards show Sunday night was principle among them. Chance took home three awards in total — for Best New Artist, Best Rap Performance, and Best Rap Album — and delivered an energetic performance of "How Great" and "All We Got" with Kirk Franklin.
All the attention gave Chance a huge boost on Spotify in the hour after the show and his streaming numbers on the platform increased by a total of 206 percent overall, according to the streaming service. Streams of "How Great" also saw a 461 percent increase. The show gave Sturgill Simpson and Morris Day boosts of over 300 percent overall on Spotify. Streams of George Michael's "Fastlove, Pt. 1" increased by 1266 percent and A Tribe Called Quests "We The People.." got a 441 percent boost.
Watch Chance the Rapper perform "How Great" and "All We Got" at the 2017 Grammys below.