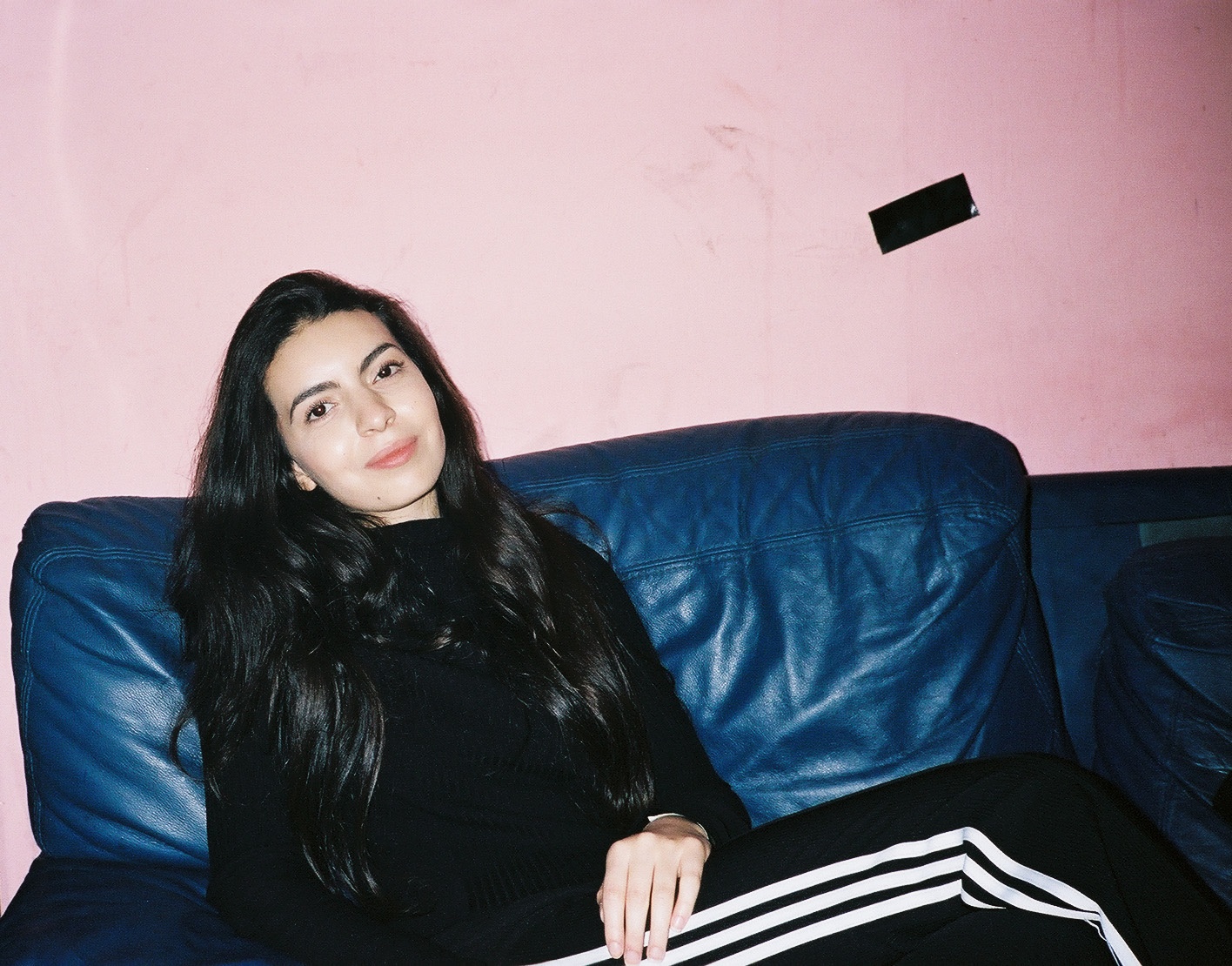 Hajar Benjida is the shining Netherlands-based photographer who's behind your favorite Young Thug tribute account, Young Thug As Paintings — in fact, she got Metro Boomin to co-sign it. The 22-year-old has managed to snap a polaroid of almost every rap, hip-hop, and grime artist that's come through Amsterdam over the last two years, but she's hardly an insider. Benjida grabs her candid shots by cutting through management at shows: "My whole life is always last minute ... I always end up wondering how I ended up backstage."
The second-year photography student only seriously picked up the camera in 2015. "At one point I took a year off from school to think about what I actually wanted to do, because I wasn't happy," she told The FADER. "And then I got accepted into the photo program at Hogeschool voor de Kunsten Utrecht (HKU), and that's where it all started."
Benjida is warm and unassuming, but she's fearlessly approached and documented big names like Rae Sremmurd, Skepta, Rich The Kid, and Lil Yachty. She spoke to The FADER about breaking into the boys club of hip-hop photography, how to get backstage, and the Young Thug-inspired school project that went viral.
As a photography student, I can imagine it's quite an undertaking to balance school against frequenting shows. How'd you get your start in music photography?
Benjida: I'm a second year student at HKU, three days a week, and I spend about three hours a day commuting from The Hague. The days are super long and I get home at around 11 o'clock, so I don't really have a life. But luckily there aren't a lot of shows on the days I'm in school, so I make it work.
I've always been a big music fan in general, and thought you can only take photos of artists if you had an interview lined up, had a platform, or were a famous photographer. I don't know if you've heard of The Garden, but I always used to go to their shows when they were really small. I was interested in taking photos of them because I really liked their style and their music. So I just approached them after the show, and from there they let me take photos of them every time, for like three different shows. And I thought, maybe I could do this with hip-hop artists, with bigger artists, since I've always been such a fan.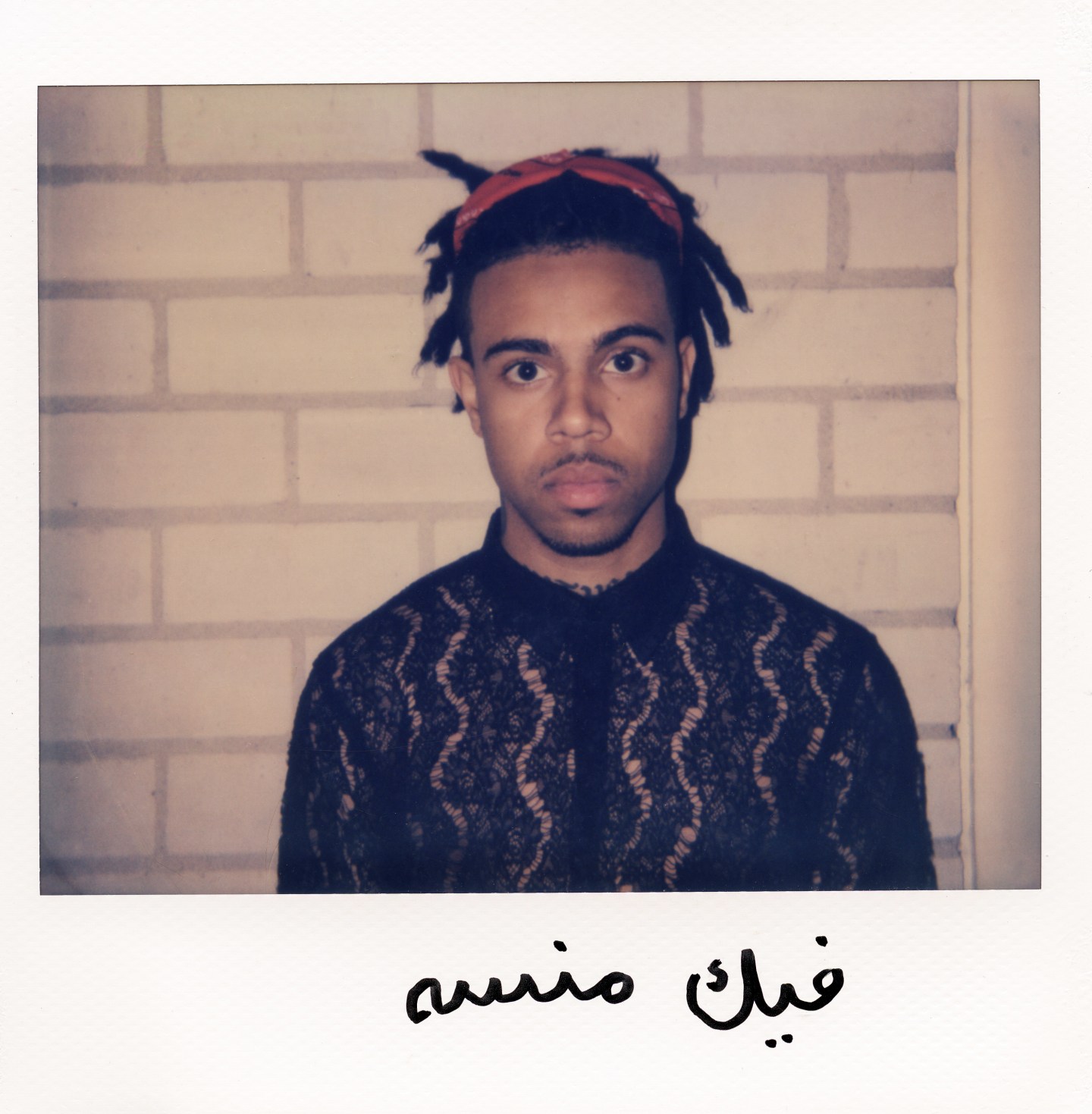 So when did you break into rap, hip-hop, and grime? Tell me the story of the first show you went to and snapped a portrait.
Benjida: The first time I tried shooting at a hip hop show was about a year and a half ago. It was at a Joey Bada$$ concert in October 2015. After the show I went to the merchandise booth and asked if I could take a photo of Pro Era's CJ Fly. I also wanted to photograph Kirk Knight and Joey Bada$$. I asked [if] it was possible for me to take some backstage polaroids, and he was like, "You can, but you have to ask the manager — he's standing right next to you." I looked at the manager and he was like, my age — I was so confused [laughs]. Someone my age manages Joey Bada$$? So I told him about what I did, and that I had actually never photographed a hip-hop artist before. He gave me a chance, and he took me backstage, but I was only allowed to take one polaroid. And that one didn't really come out good. But that's how I started. The second time, about was a month later, I saw Swae Lee of Rae Sremmurd before the show, and I went straight up to him and introduced myself and asked if I could take some polaroids after the show, and he said, "Yeah, I love polaroids!" He didn't even ask about my work or anything like that. He just gave me a chance. But after the show, he actually forgot about it, and I had to wait for over an hour until someone from his team got me backstage. It's a lot of waiting and patience, and people are gonna forget what they said.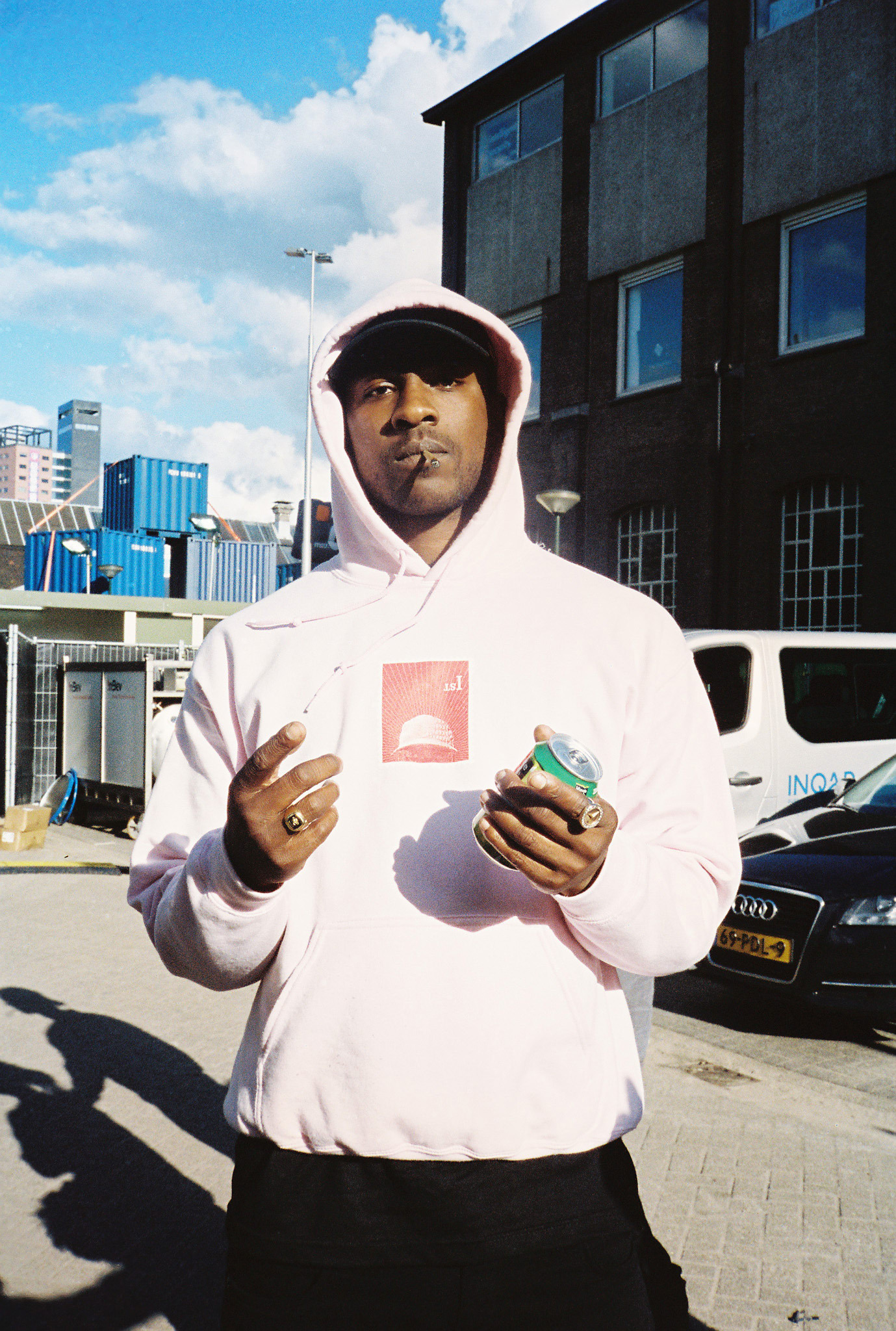 What's your favorite photo or backstage moment? It seems like there are lots of memorable moments, even if it was just over the course of a few minutes.
Benjida: I wanna say Young Thug, because I really like him, but that's not my best photo. I have two favorites right now: the one I took of Lil Yachty with his friend Burberry Perry sticking his finger in his nose. I think people really think that was staged but it actually happened organically. I was ready to take the photo and [Perry] just stuck his finger in his nose, and it turned out great. I also like this recent one I took of of Swae Lee, where he has his hand in his hair. Swae is really good in front of the camera, even though the shoots have always been really short, only a few minutes.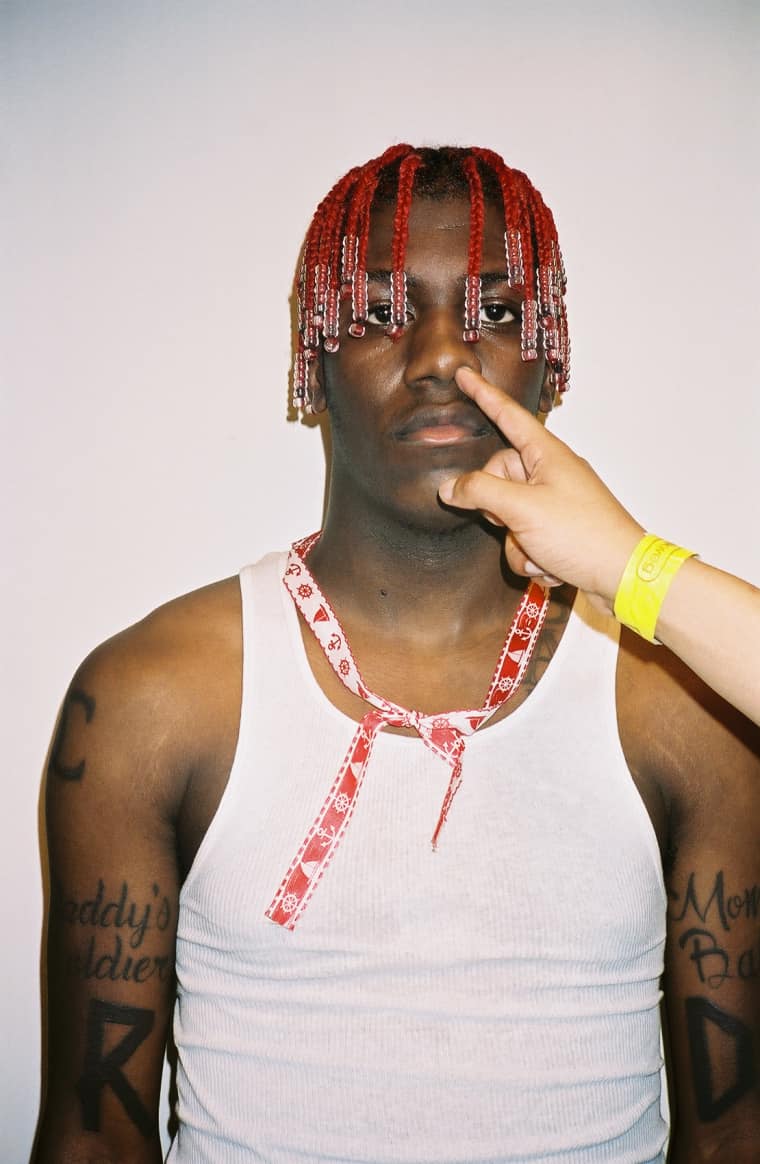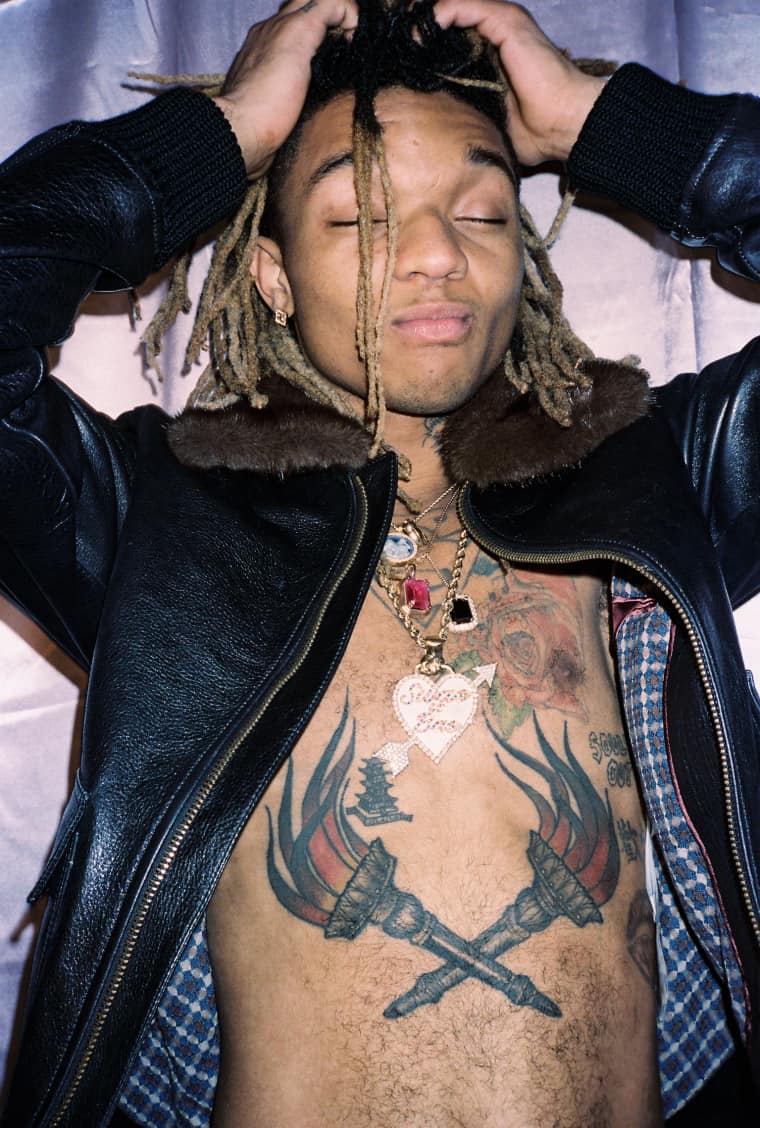 How did you build that working relationship with Metro [Boomin]? I noticed you've taken a lot of photos of him.
Benjida: That actually started from my Young Thug account (@youngthugaspaintings). He was one of the first 40 followers I had. He started following the account after I tagged him in a post that featured a photo of him and Young Thug. And then, I noticed he was coming to Holland a few weeks later, so I decided to DM him on my personal account since my Young Thug account is anonymous. He actually replied to me the next day like, "Of course." So he put me on the list for his first show in Holland. When I met him he was like, "You're the person behind the Young Thug account, right?" [laughs]. Then he wanted to go on my phone and look at the photos, and was reading the captions, like "Young Thug minding his own business," and laughing. And then the second time I met him, he asked if Young Thug knew about it.

For those who don't know about @youngthugaspaintings, the account features photos of Young Thug alongside classical paintings, and started as a school project — can you tell me more about the assignment?
Benjida: It was a class assignment where we had to go to a museum and be inspired by someone's way of working. I drew inspiration from this artist who researched thousands of selfies of other people, and based on that, made the ultimate guide to the perfect selfie. I had so many photos of Young Thug on my phone, so I just looked through them all and found some combinations. The first time the account went viral, [Complex] mentioned how I started this project, but they misgendered me and left out my name. I guess they wanted to be the first platform to post about it. Young Thug has actually gone back and forth between following and unfollowing the account a few times!
What's your favorite combination?
Benjida: The combination of him at Fashion Week with Desdemona Retiring to her Bed by Théodore Chassériau (1849). That was such an iconic moment… when he got up during the show. I also just think it's funny how the colors of the clothing are the same.