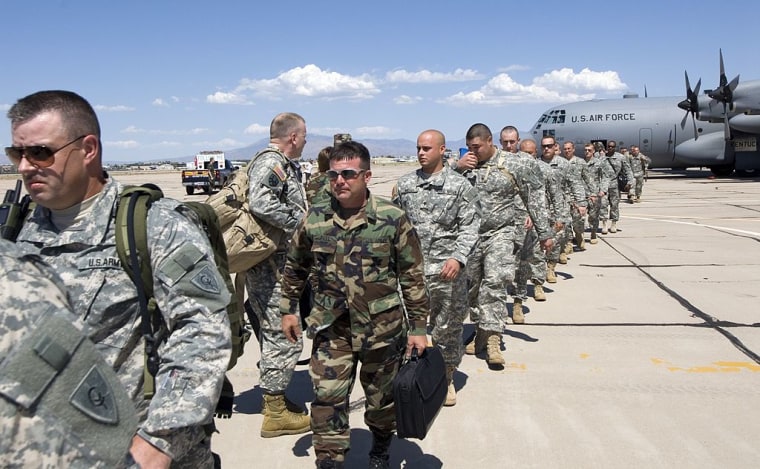 President Donald Trump's administration is currently considering a proposal that would send 100,000 National Guard Troops to detain undocumented immigrants, according to a draft proposal obtained by the Associated Press.
This "unprecedented militarization of immigration enforcement" would focus on four states, California, Arizona, New Mexico and Texas, but would also involve seven neighbouring states: Oregon, Nevada, Utah, Colorado, Oklahoma, Arkansas and Louisiana. According to Pew Research estimates based on 2014 census data, these areas contain nearly 50% of the country's 11.1 million undocumented immigrants.
Governors of these states would be able to order their guard troops to not participate in the order. When contacted by the Associated Press, spokespeople for the governors of Arizona, Utah, Nevada, California, Colorado, Oklahoma, Oregon and New Mexico claimed that they were unaware of the proposal and declined to say whether their respective states would participate.
The proposal represents a significant shift in the use of the National Guard in immigration matters. Troops have never been deployed to non-border states so far north. They would also be permitted "to perform the functions of an immigration officer in relation to the investigation, apprehension and detention of aliens in the United States."
Last month, President Trump signed an executive order expanding the definition of criminality for undocumented immigrants, allowing for a broader pool of potential deportees. In February , the U.S. Immigration and Customs Enforcement (I.C.E.) conducted a surge of raids across the country, arresting over 700 people.
Update (2/16 11:30 a.m. EST): The White House has called the Associated Press report "100% false," while a Department of Homeland Security official said the report was "never seriously considered."