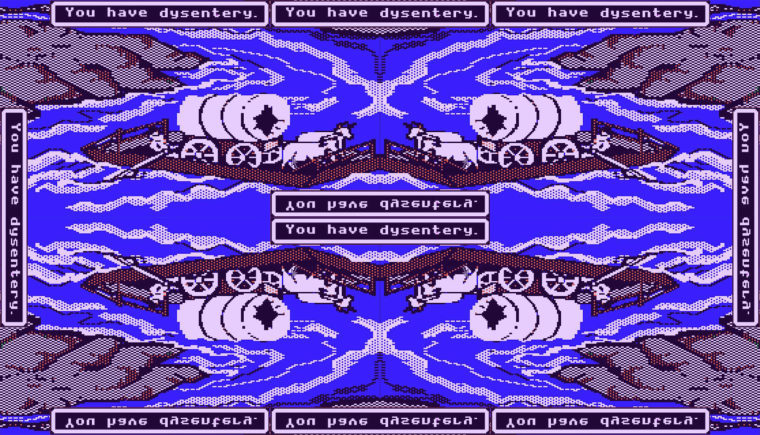 Kevin Wong, Motherboard
There comes a time when reminiscing is a necessary respite from all-encompassing chaos. Remember the educaitonal '90s computer game Oregon Trail? Motherboard got a hold of its creators and they recounted how the legendary computer game came to be.
Ali Watkins, BuzzFeed
Sergei Krivov is the Russian diplomat who was found dead on Election Day, 2016 under mysterious circumstances, and whose name was revealed for the first time in this BuzzFeed report. Although consular officials changed their story of how Krivov died (at first they said he'd fallen from a roof, then they said he'd died of a heart attack), NYPD closed the case. Watkins delved into the whole shady story.
Sheldon Pearce, The FADER
"We have to end the private prison system," said New York rapper Remy Ma in this candid interview. She and Pearce also talked about the women she met on the inside and the forthcoming solo record that will tell all.
Samanth Subramanian, WIRED
In Veles, Macedonia, there's a person named Boris who runs a website called Daily Interesting Things. "In the final weeks of the US presidential election," Subramanian wrote, "Veles attained a weird infamy in the most powerful nation on earth; stories in The Guardian and on BuzzFeed revealed that the Macedonian town of 55,000 was the registered home of at least 100 pro-Trump websites, many of them filled with sensationalist, utterly fake news."
Crystal Stella Becerril, The FADER
Alisha Walker is serving a 15-year sentence after killing a client who came at her with a knife. She says it was self-defense. Becerril spoke with Walker and her supporters in order to tell her story.
Hua Hsu, The New Yorker
Hua Hsu's newest personal essay is about being the grandchild of an immigrant, and the stuff of the past that Trump has dredged up in his immigration rhetoric: "President Trump's aggressive stance on immigration, predicated on the language of 'aliens' and real Americans," Hsu wrote, "has given internment, and the broader history of Asians in the United States, a new relevance. Taken as a whole, this history vividly chronicles the shifting horizons of citizenship."
Also from The New Yorker this week: Losing A Son In The New York State Prisons
Diep Tran, NPR
Tran explains how and why those "cheap eats" roundups are actually exploitative of immigrant businesses and labor: "Immigrant food is often expected to be cheap, because, implicitly, the labor that produces it is expected to be cheap, because that labor has historically been cheap."
Rebecca Jennings, Racked
Inspired by last year's Jezebel story, "Why Do So Many Men Whisper 'Hey.' After Fucking You?", this is a collection of interviews with a bunch of men and women about the curious and divisive phenomenon that is men putting on basketball shorts after sex. A brilliant investigation into an otherwise-banal perplexity.