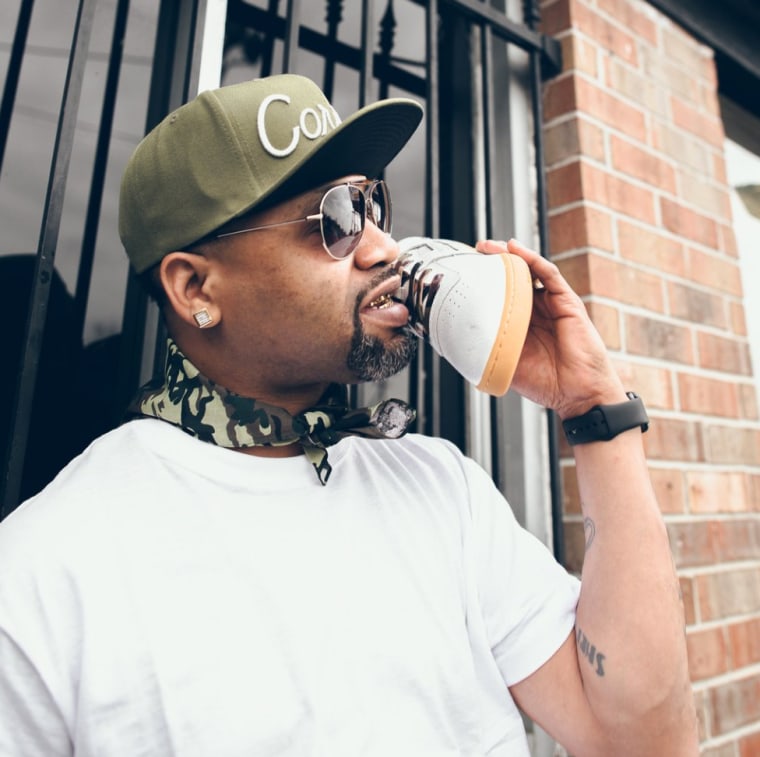 To kick off NBA All Star Weekend, Juvenile and Mannie Fresh helped Reebok relaunch the Workout Low CN, a.k.a the Soljas. The two NOLA rappers hosted a party and show at Sneaker Politics in New Orleans. They preformed the hits "Back That Ass Up" and "Stay Fly" in honor of the special edition relaunch sneaker. The Workout holds a special place in Hot Boyz history. Juvenile and Mannie Fresh were big fans of the shoe and nicknamed them "Soldiers" back in the late 1990s, which lead Reebok to gift the two rappers custom pairs of Workouts for the "I Got the Fire" music video in 1999 –– the shoe was an instant classic.
The special edition relaunch is a collaboration between Reebok, Sneaker Politics and Humidity. The white and metallic sneaker has a retro look with a cracked leather upper and gum rubber outsole. The New Orleans area code is inscribed on the inner tongue and each pair come with Cash Money X Stance socks. They are only available at Sneaker Politics in New Orleans or Online for $120.
One can only hope that the late great Soljia Slim would be proud.
Check out the Hot Boyz reunion at LeBron James BeatsXNOLA party, also at All Star Weekend.