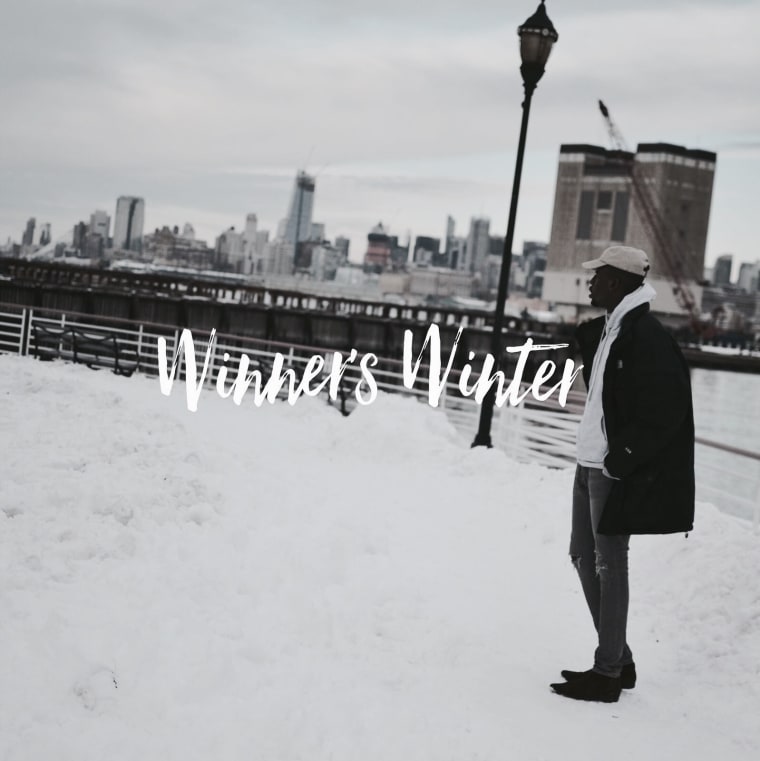 On his debut mixtape Winner's Winter, North London's unruffled rapper/producer King Kay created something special for the ones who like to keep it low-key. Kay's confident as he finesses over eight tracks with snarky punchlines and velvety flows. A line that encapsulates his self-awareness is, "You know I'm smoother than ya lady's bottom."

"The idea for the tape was conceived during a snowstorm in January 2016 while I was living in New York. I wanted to make a project full of songs that would remind people of the winter/cold weather and give the listeners something to vibe to," Kay explained to The FADER over email. "Being snowed in for a weekend made me realize that no one makes music to listen to when you're at home anymore. In the current world of 'turn up' music, I wanted to make songs that people could chill out to."
He continued, "The name Winner's Winter was inspired by Jay Z's verse on 'Light Up' on Drake's first album. He raps, 'Top down in the winter that's what winner's do', which really inspired me to attempt breaking the rules and going against the grain. Everybody loves to talk about going to the clubs and turning up but what happens when you can't get into the club because you are a from a particular racial group? ('DSTRKT Interlude').
"Furthermore, Winter is normally seen as a time to get boo'd up (cuffing season) but the undertone of my project documents the breakdown of a relationship which is again my attempt at breaking the rules."