One of the buzziest events at New York Fashion Week featured zero big-name designers and not a single model. On a sharp winter night, the white-walled expanse of Milk Studios in Manhattan was almost-intimidatingly full of brightly attired industry people gathered in clusters around a series of dynamic portraits titled Women Behind The Seams. Organized by Lifetime and shot by New York photographer Christelle de Castro, the solo show provided an empowering insight into the wide variety of often-hidden roles that women of every age play in the fashion industry.
"Women tend to get edged out of jobs when they get older," de Castro explained to me later over the phone. "It doesn't really happen to men, you know? It's just inspiring to see all these women who have been in the industry for decades who are still running it."
She extended the concept behind the show to its presentation: "Essentially, to pull off a collection, you have all of these hands involved, and so really what the show was about is process," she said. "Being able to show contact sheets gave this feeling of process — of environment and a sense of time spent between the shooter and the subject."
The shoot was reinvigorating, de Castro told me. Not only did it introduce her to women who have long been toiling outside the spotlight, but it also woke up something inside of her. "I've been working on a book project for a couple of years," she said. "It's kind of a side project that I keep putting off because it's such a vulnerable project. But this show kind of fueled that fire, reminding me of the artist that I am."
The FADER caught up with three of the women featured in de Castro's portraits to find out how fashion figures into their personal and professional lives.
I am a security officer, proudly. As a security officer, your job is about knowing that someone belongs there and making sure they get to where they're supposed to — safely and protected. Of course, there are people who say, "I know that Brad Pitt is going to be in this building today, so I'm gonna make sure I can get as close as I can to get to Brad Pitt just to touch him." No, I'm sorry. That does not work with me.
Fashion is everything to me. My mom was a seamstress and my dad was the superintendent of police in Jamaica. So I know how to sew, even though I didn't like it. I never liked needles, but I like what needles can do to material.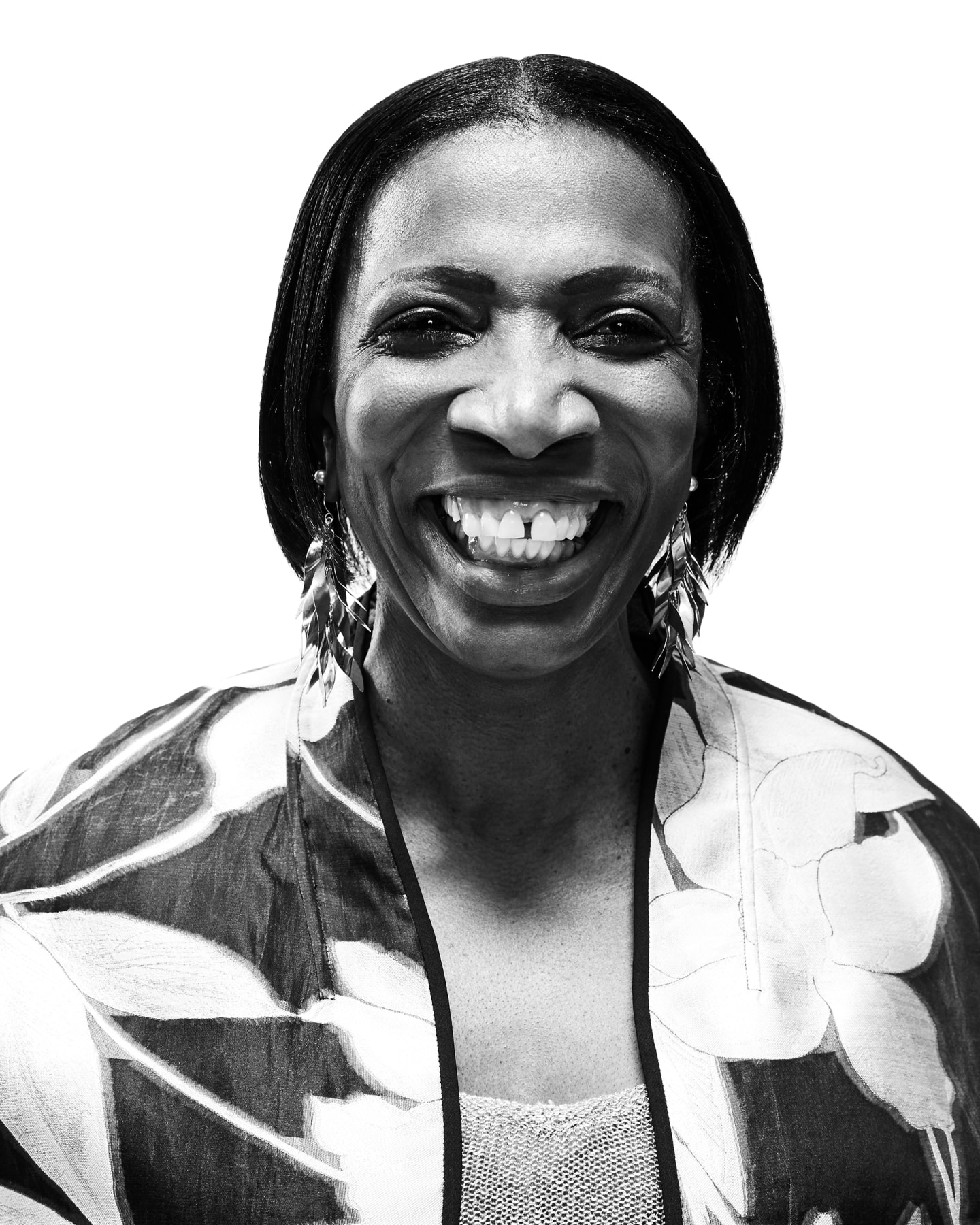 "There's something about a long dress that I could just have on me, walk in, and werk."
I love fun dresses. There's something about a long dress that I could just have on me, walk in, and werk. I don't why but I am just so obsessed with a wonderful printed v-neck dress. I could wear that like you'll never believe it — Donna Karan, something from China, wherever.
I am used to being behind the scenes and making sure that everything is well. I did not feel like a security officer [on the day of the shoot], I must say. Here I am, sitting in a wonderful chair and in front of a mirror, having my hair styled and combed, getting makeup put on. This is completely new — I'm not used to that kind of thing. I felt like I was in heaven.
The only time I remember feeling as if I was working was when the makeup artist told me, "Close your eyes." And I jokingly said to her, "How am I gonna do that if I'm a security officer?" It was just so much fun and really felt like my day. Christelle, oh that girl — she's amazing! The things that she makes you do, and then you look at the picture saying, "How did that happen?"
I was born and raised in Israel at a very important time in history. Israel was born in 1948 and I was born in 1950 — so I was born alongside a country which really had a huge impact on my sensibilities and my eye. I grew up in the most beautiful town in the world, Netanya, surrounded by flowers and the ocean.
Papa was a tailor and Mama was a dress-maker. And not just any dress-maker or tailor. They were both Hungarian-Jews and Holocaust survivors. He survived by sowing the Nazi's uniforms.
My father had hoped for a boy so he was busy making boys clothes. My mother was hoping for a girl, so she was not just sowing, but knitting and crocheting, and embroidering. So it wasn't just a sweater that I would have that she would hand-knit, but the sweater would have little birds and flowers embroidered. Not every girl grows up with that. That was a very particular milieu I was just lucky to be born into.
The other thing that really impacted me growing up in Israel was that holidays were very important. One of the best holidays, for children at any rate, was Purim. Purim is basically a holiday where you celebrate Queen Esther, who saves the Jews. It's a whole long story, but one of the rituals is that the kids get dressed up in costumes. So here was the opportunity for my mother to really shine. Every year she would wrack her brain as to what I should be, and she would make it. And every dress had a hat. Then there's a picture of me as a doughnut with this big fabulous hat on my head made of wooden crepe paper. Those outfits are what I aspire to look like today.
"Everyday you can paint your own canvas. Be a painter. Stand up. People wanna know you — I have friends from all ages and I'm 66. Because they love how I dress."
At this point I really have perfected maybe six characters that I love rotating. All my costumes have to be bike friendly because that's how I get around. I love being the clown. The clown speaks to a part of me. I'm funny as can be, but I'm also very quiet and introspective. Sad, you know, growing up with Holocaust survivors. There's a brokenness in me, as well. There's a brokenness in all of us.
As I've matured and kind of taken on my hod [Hebrew for majesty], I definitely have become much more of a teacher — I've just written a book for Rizzoli that's out April 4, and I teach Art of Dressing seminars and fly all over the world. I have more of a voice and in my 60s have taken on my role of being a teacher and a leader. Did I think I was going to make my money doing that? No! But what a gift.
It's not necessarily [that you should] follow what's in and what's out. It's all that craziness that leaves women feeling like shit because they don't look like the models on the magazine covers, or whatever. Stop all that madness and just get closer to love and clothes that speak to who you are and how you want to travel with through life. Everyday you can paint your own canvas. Be a painter. Stand up. People wanna know you — I have friends from all ages and I'm 66. Because they love how I dress. What a gift that I get to put a smile on people's faces, as I brag all over the city. It becomes a loop of love, a very much needed loop of love.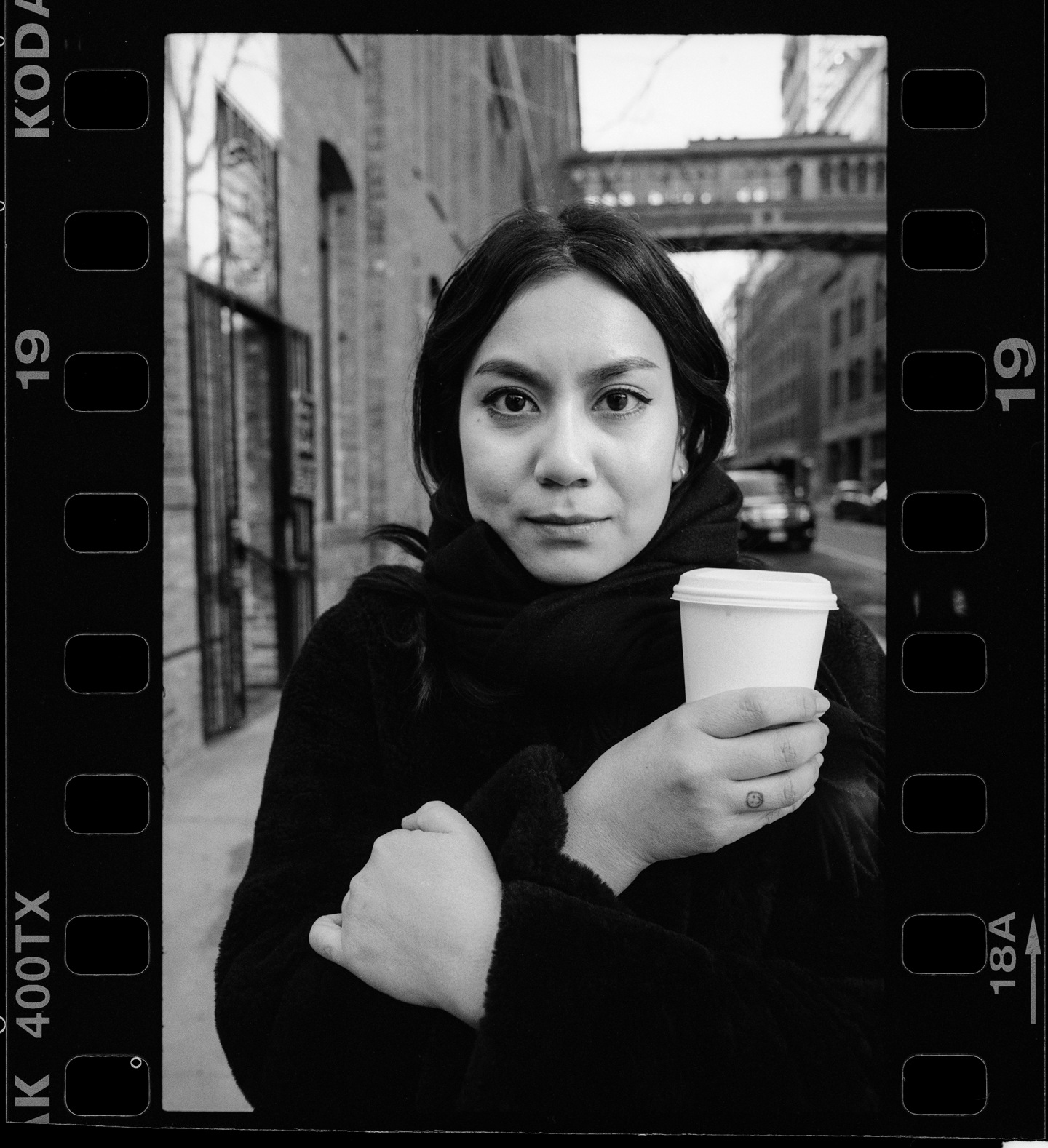 I am originally from California. Since high school, I've always wanted to get into fashion. I went to a school called FIDM for a fashion design degree there, then once I graduated I moved to New York to study design and management at Parsons. While going to school, I [started] working at the Opening Ceremony store. I was there about three months, and then they asked me to join their team on design. I was designing for Opening Ceremony for almost eight years. I sort of did everything from sourcing fabrics and trim, to working really closely with our sample makers and pattern-makers, and hiring the staff.
Since [leaving] Opening Ceremony, I've worked for different designers, doing some consulting and freelancing, [but] I really wanted to start my own thing. For me, footwear was something I saw as a challenge. For the past six to eight months, I've been working on a women's footwear line. I kind of wanted to do something that was a little more fun and easy-going instead of having to work on a whole look. I said to myself, focus on something that's a smaller piece of the puzzle.
"Fashion is usually a product of the culture that's happening around us — everything that's happening politically, economically, with music, culture, even food."
Fashion is usually a product of the culture that's happening around us — everything that's happening politically, economically, with music, culture, even food. I like being comfortable in what I'm wearing. I like to buy quality things I know will last me a year or two, things that seem season-less. I keep things simple because when you make things too fussy, it's too much mental and physical baggage. I would never put on a pair of sweatpants, though. They look good on other people for sure, but I still have to be put together.
I've actually known Christelle since I was six — we met in the first grade. I've definitely been on the receiving end of her lens before. She was always taking photos of her friends and family throughout the years. She has this way of taking portraits that really kind of look into a person in this weird way. She really engages her subject and makes them feel super comfortable, but also has a sense of humor, so you feel a more relaxed and willing to have fun.