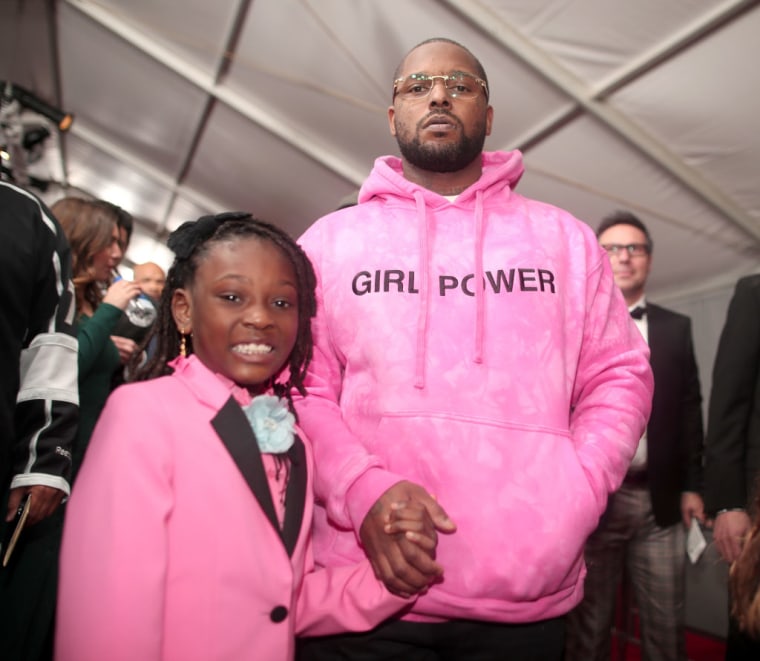 ScHoolboy Q and his daughter, Joy, killed it on the Grammys red carpet this year in their matching pink outfits. Q's pink hoodie had the words "GIRL POWER" on the chest while Joy looked fresh in a pink Gucci suit.
Overnight Q put his wardrobe to good use when he heard from a fan who was seriously injured in a car crash. Instagram user katabalt, a.k.a. Katarina Baltazar, shared a picture of her ScHoolboy Q merch, which was spattered with blood when she was involved in an accident that left her in a wheelchair. The fan explained how she suffered a concussion, fractured ribs, and a punctured right lung in the accident but refused to let paramedics cut the hoodie off her.
As seen in her tweet below, ScHoolboy Q replied to katabalt's post and offered up three new sweaters plus the "GIRL POWER" hoodie he wore at the Grammys. He also tweeted her, "I got sum stuff for u… sorry about what Happened to u get well."
Good crip treating a cripple pic.twitter.com/yTFUVrKLjJ

— kattyB (@katabalt) February 24, 2017
@katabalt I got sum stuff for u.... sorry about wat Happened to u get well

— ScHoolboy Q (@ScHoolboyQ) February 23, 2017
She replied, "From all of the pain, challenges, tears and everything else that has brought me down from my accident this by far has brought me up the highest. Thank you for noticing me, being the person and artist you are, and making great art for your fans."