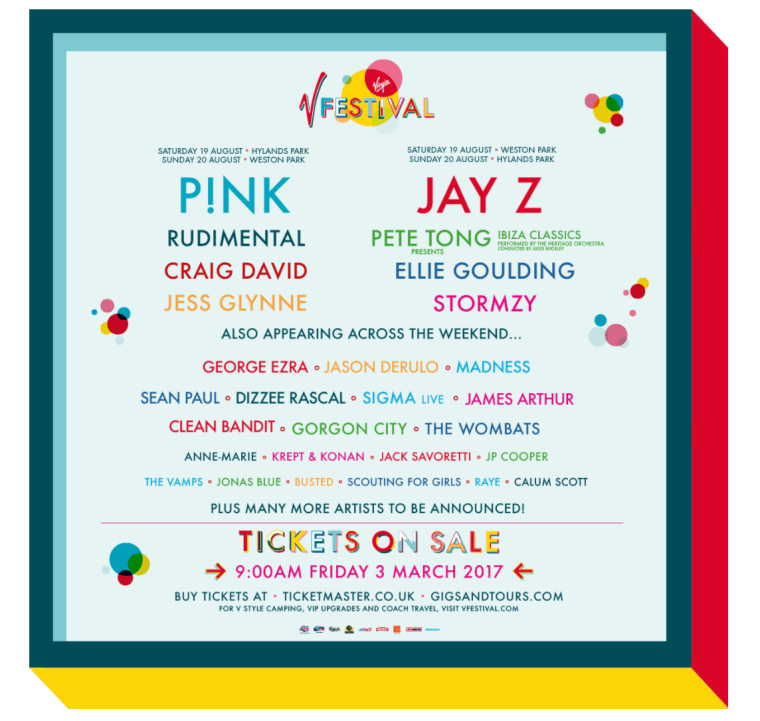 UK festival goers are in for a real show this summer. Just days after his induction as the first rapper in the Songwriters Hall of Fame, Jay Z will headline this years V Festival with Pink. Held in Hylands Park in Chelmsford, Essex and Weston Park in Staffordshire, V Fest happens this summer on August 19th and 20th. The lineup was leaked by Ticketmaster in a now deleted-tweet, according to Fact Magazine.
The festival lineup also includes Stormzy, Ellie Goulding, and Sean Paul.
Tickets go on sale with Ticketmaster UK on March 3rd at 9 a.m.