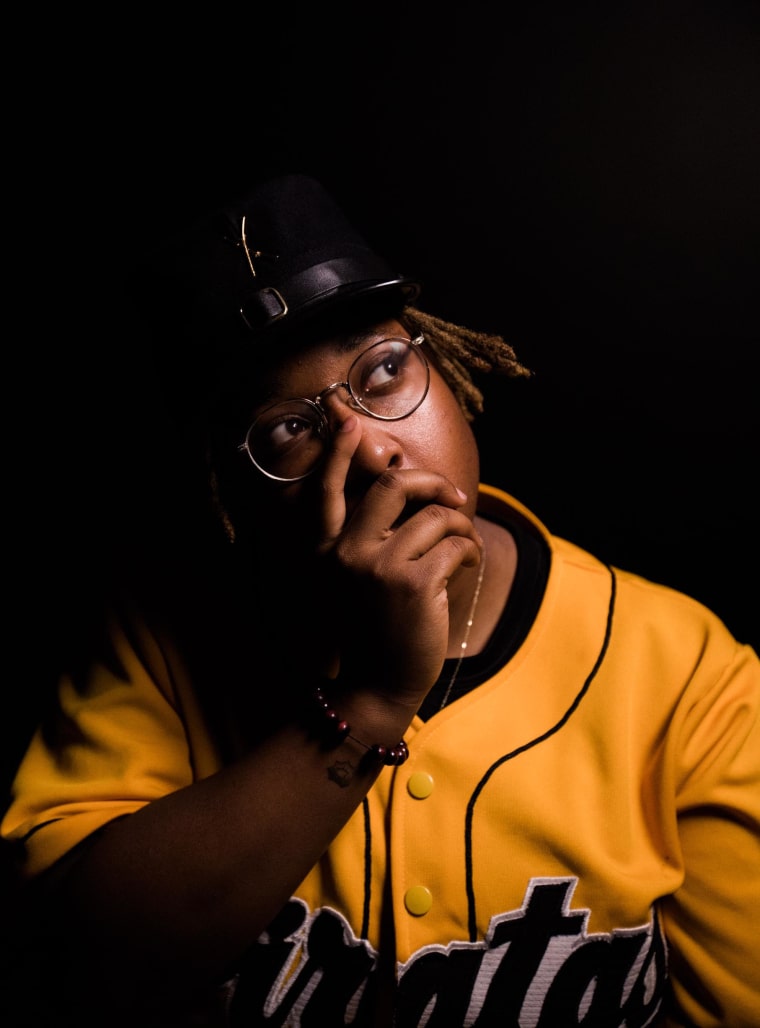 It's not easy to take the high road when a relationship goes sour, but New York via Pittsburgh rapper and singer JADE does the impossible on her introspective song "How Would You."
The track starts off sultry and smooth like a '90s slow jam, but then sharp production kicks in with zero warning. This gives JADE, who works by day at The FADER, the perfect foundation for her dual rap prowess and resonant vocals to shine: "I need a synonym for pain/ I'm always standing in the rain/ It always ends the fucking same/ I'm moving on, it's time for change."
"This song took me a year to craft and it started with me free-styling to a looped beat [producer] Runbox made from a voice memo I played him," JADE told The FADER over email. "Months later, the verses formed after a girl broke my heart. I kept wondering how she would feel if she was in my position, and part of me was looking for revenge. But then a good friend told me 'karma has everybody's address, it'll come back around soon.'"
Listen below.