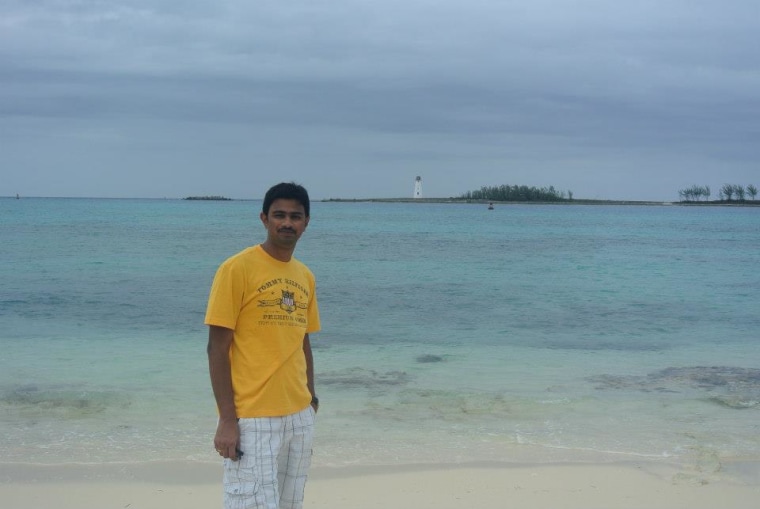 On Tuesday night, in his address to Congress, Donald Trump began his speech like this:
"Recent threats targeting Jewish Community Centers and vandalism of Jewish cemeteries, as well as last week's shooting in Kansas City, remind us that while we may be a nation divided on policies, we are a country that stands united in condemning hate and evil in all its forms."
It sounded like some down-the-middle politician's equanimity. Coming as it was from the combustible, bomb-throwing Trump, it felt like a massive departure. It sounded almost like an embrace of civility. And throughout the speech, Trump sustained that same generic tone. It won him countrywide cheers: the next day, national media outlet after national media outlet praised him for sounding "presidential."
In reality, it was in that very first statement that Trump managed — by way of omission — to remind us who he really is.
The "shooting in Kansas City" was an unprovoked attack by a 51-year-old man named Adam Purinton on February 22 in Olathe, Kansas. His intended victims were two friends, Alok Madasani and Srinivas Kuchibhotla, Indian expats and co-workers at the GPS company Garmin sitting down at Austins Bar & Grill to share a few after-work drinks. Madasani would drop to the ground to avoid Purinton's bullets, he would later explain, thinking throughout of his pregnant wife: "To see the kid — that's what [was] running through my mind." Kuchibhotla would be killed.
Purinton first approached Madasani and Kuchibhotla to harass them about their immigration status. "He asked us what visa are we currently on and whether we are staying here illegally," Madasani would explain. Madasani ignored him, but Kuchibhotla tried to be civil. According to his friend, he told Purniton, "No sir, we are here legally, we are on H1B, we are from India." Purinton left the bar, returned 30 minutes later with a gun, allegedly shouted "Get out of my country," and opened fire.
Trump didn't actually say the name of the man who died in Kansas City. He didn't actually say "Srinivas Kuchibhotla." Doing so may have necessitated going further. Like, actually explaining what it was that happened in that "shooting in Kansas City." Like, actually condemning the radical xenophobic ideology that spurred Purinton to kill.
Lest you think Trump was being circumspect with naming victims in general, remember that he spent a considerable amount of time on the tragic death of the Navy SEAL Ryan Owens, who was killed in Yemen in a "disastrous" raid of an AQAP outpost. Then there was this passage from his speech:
With us are Susan Oliver and Jessica Davis. Their husbands — Deputy Sheriff Danny Oliver and Detective Michael Davis — were slain in the line of duty in California. They were pillars of their community. These brave men were viciously gunned down by an illegal immigrant with a criminal record and two prior deportations.
Why are these victims named? Because they serve him politically. Their tragic deaths ostensibly buck up his hardline immigration policies. They help him fear monger. As for the "shooting in Kansas City" — the man's name was Srinivas Kuchibhotla. He was 32 years old, and married. He had good friends, and a loving family. And he deserves to be alive today.