Janka Nabay's Latest Track Is An Electronic Foray Into West Africa
The Brooklyn-based Bubu king will release his new LP, Build Music, on March 23.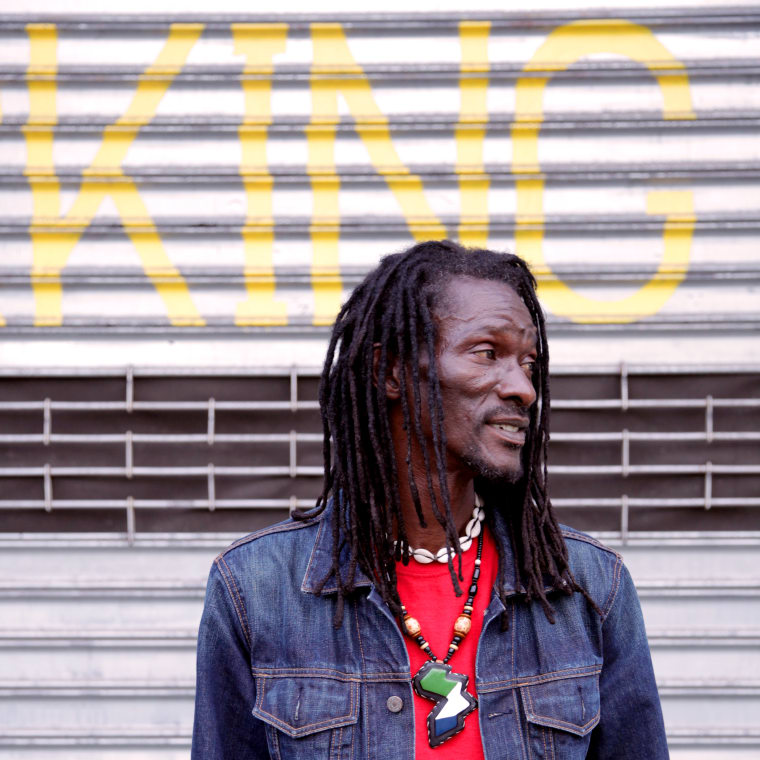 Janka Nabay first gained recognition in the 1990s by integrating the bubu horns of rural Sierra Leone into bold, new sounds. This rise to prominence coincided with a decade-long internal civil war in his home country that boiled over into the next, so in 2003, Nabay emigrated to Brooklyn. Fourteen years and one U.S. debut later, he's preparing another full-length release: Build Music comes out on March 23 and the album's title track premieres today on The FADER.
It's difficult to ease a specific genre out of the sound that Nabay and his collaborators in the Bubu Gang have developed. True to his roots, Nabay fixes the sounds of the bubu horns as a focal point around which a few other elements swirl, but the brief, glitchy beats that fizz beneath the percussion feel entirely new.
"Bubu music is the signature music for Sierra Leone," Nabay explained to us via email. "Build Music is trying to build a musical style for my country." Listen below.