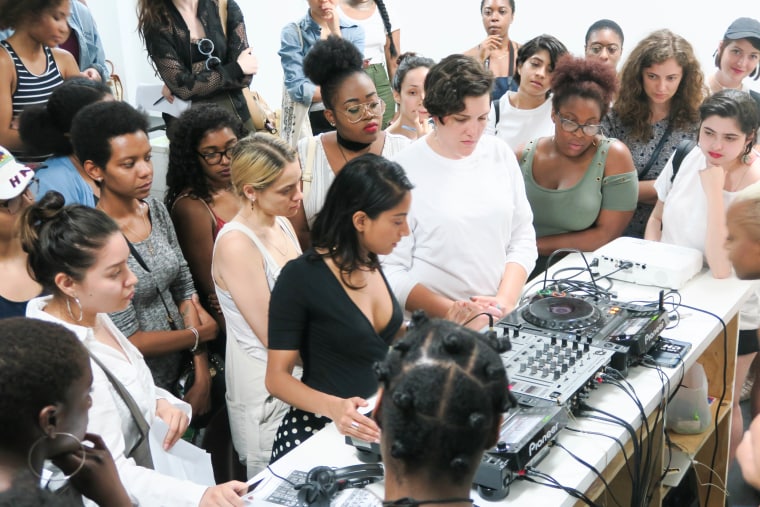 POWRPLNT, the non-profit aiming to bridge the gap between art and accessibility, is partnering with DJ collective Intersessions for a month-long series of events and workshops focused on empowering women, LGBTQ, and gender nonconforming people through sound.
"Our mission is to combat the patriarchy that dominates the music industry by providing a space for disenfranchised groups to shine and resonate," curator Ainsley Willow told The FADER over email.
The series will offer the chance to learn the basics of CDJs, Serato, Vinyl, Ableton, and Photoshop in a safe and inspiring environment. The action kicks off on March 8 with events scheduled throughout the month.
For more information and to RSVP, email POWRPLNT on signup@powrplnt.org. See flyer below for more details.