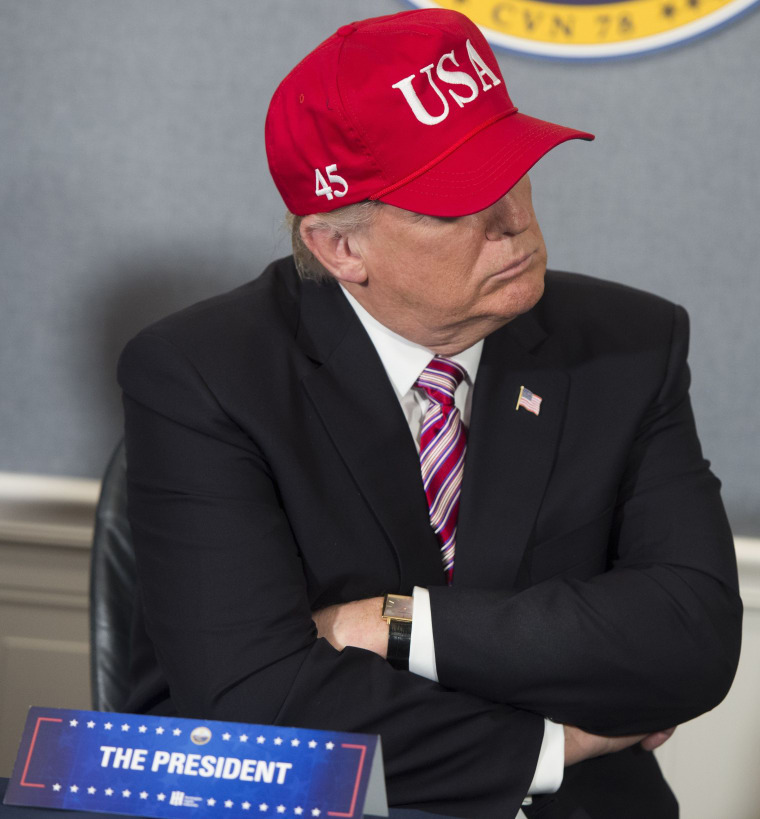 7. Told a reporter, "I haven't called Russia in 10 years."
"It was not clear whether Trump meant the Russian government, Russian business contacts, or other Russian individuals," Business Insider reported. Worth noting that Trump had a phone call with Putin in January.
9. Disrespected the military again.
"Win. We have to win. We have to start winning wars again," Trump said. "I have to say, when I was young, in high school and college, everybody used to say that we never lost a war. 'We never lost a war.' You remember. And now we never win a war. We never win. And we don't fight to win."
17. Is reportedly considering separating women and children at U.S.-Mexico border.
"Part of the reason for the proposal is to deter mothers from migrating to the United States with their children, said the officials, who have been briefed on the proposal," Reuters reported.