The new Girlpool song, "123," starts like a lot of other Girlpool songs. Its watery-sounding opening guitar melody reminds me a bit of "Chinatown," one of Harmony Tividad and Cleo Tucker's best-loved tracks. But then, at around 50 seconds, the drums kick in. It's our first taste of the full-band sound heard all over Girlpool's ridiculously good new album, Powerplant. And it's a beautiful moment.
"123" first turned up as a whispery demo on Cleo's most recent straight-to-bandcamp solo EP. That version is arresting, but this one hits like a bag of bricks; it's proof of the specific magic that happens when their voices come together. "One two three, will you list it off to me?/ How you're sorry you feel weird in a jubilation dream," they sing in the song's euphoric final stretch.
The music video, directed by Nick Rattigan, is debuting above too. Harmony and Cleo both appear in the weirdly lovable clip, which, according to an email from the band, explores "a relationship that simultaneously exists as toxic and loving." It was filmed by Stumble On Tapes, the entity responsible for an iconic early live video of the duo.
After some deliberation, Harmony and Cleo have decided to release Powerplant on Anti-, the indie label that's put out albums by Cass McCombs, Neko Case, Deafheaven, and Elliott Smith. It comes out May 12, but you can pre-order it now.
Powerplant cover art: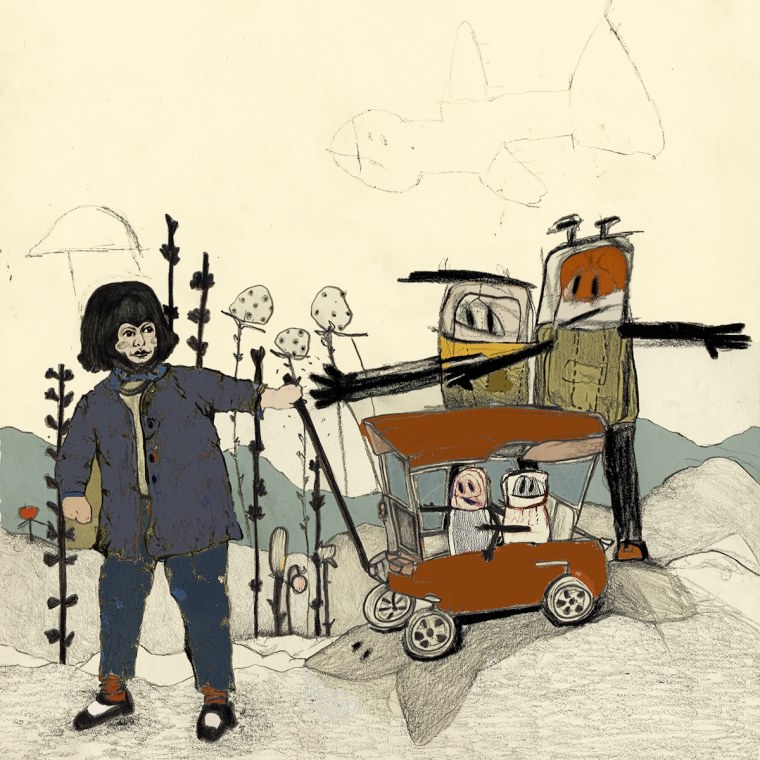 Tracklist:
1. 123
2. Sleepless
3. Corner Store
4. Your Heart
5. Kiss and Burn
6. Fast Dust
7. Powerplant
8. High Rise
9. Soup
10. She Goes By
11. It Gets More Blue
12. Static Somewhere
Tour dates:
5/23 - Los Angeles, CA @ Teragram Ballroom
5/24 - San Francisco, CA @ The Chapel
5/25 - Portland, OR @ Mississippi Studios
5/26 - Seattle, WA @ Neumos
5/27 - Vancouver, BC @ The Biltmore
5/31 - Minneapolis, MN @ 7th Street Entry
6/1 - Iowa City, IA @ The Mill
6/2 - Chicago, IL @ Empty Bottle
6/4 - Detroit, MI @ El Club
6/5 - Toronto, ON @ Horseshoe Tavern
6/6 - Montreal, QC @ Bar Le Ritz PDB
6/7 - Boston, MA @ Brighton Music Hall
6/9 - Brooklyn, NY @ Warsaw
6/10 - Philadelphia, PA @ Union Transfer
6/11 - Washington, DC @ Rock + Roll Hotel
6/13 - Durham, NC @ The Pinhook
6/14 - Atlanta, GA @ The Masquerade (Hell Stage)
6/15 - New Orleans, LA @ Republic
6/16 - Houston, TX @ Walter's
6/17- Austin, TX @ Barracuda
6/20 - Phoenix, AZ @ Rebel Lounge
6/21 - San Diego, CA @ Che Cafe
6/22 - Pomona, CA @ The Glass House