London art collective The White Pube is "tired of white ppl, white walls, and white wine." That quote appeared in a statement accompanying their most recent exhibition, Zayn Malik Zindabad, an exhibition of short films by south Asian artists which they curated at London's Institute of Contemporary Art in January. "Come and view work by brown artists in a real vacuum, where brown-ness is banal," the event's tongue in cheek description went on.
The collective is a middle finger to their almost-namesake, contemporary London gallery White Cube, and the elitism of the art world. It's the brainchild of Zarina Muhammad and Gabrielle de la Puente, a pair of twentysomethings who met while studying at Central Saint Martins, London's most prestigious art school. They started The White Pube in 2015, with an aim to champion artists of color by creating a space where they are normalized. "Political art is always in the shadow of its own spectacle," Muhammad explained over the phone. In other words, when identity politics are no longer novel, they can't be fetishized — and so a space opens up for the work to be evaluated on its own merits.
As well as curating exhibitions, the collective explores the overlap between art making and art writing. The pair call out the way conventional criticism frames and contextualizes art in a Eurocentric way in their exhibition reviews and "baby essays" on their website. Muhammad spoke to The FADER about nine south Asian artists she and de la Puente are currently obsessed with.
---
"For our December [online] residency, he did this four-week exploration of the Indian internet. The first week was this amazing video essay called Web Vandana (above), about Indian WhatsApp. You know those circulars that get sent to you by your auntie, like "Happy Happy Good Morning, Sweet Friend!"? He's very good at taking aesthetics and then isolating and mimicking them. He's actually at RISD doing graphic design, he's not actually trained as a fine artist."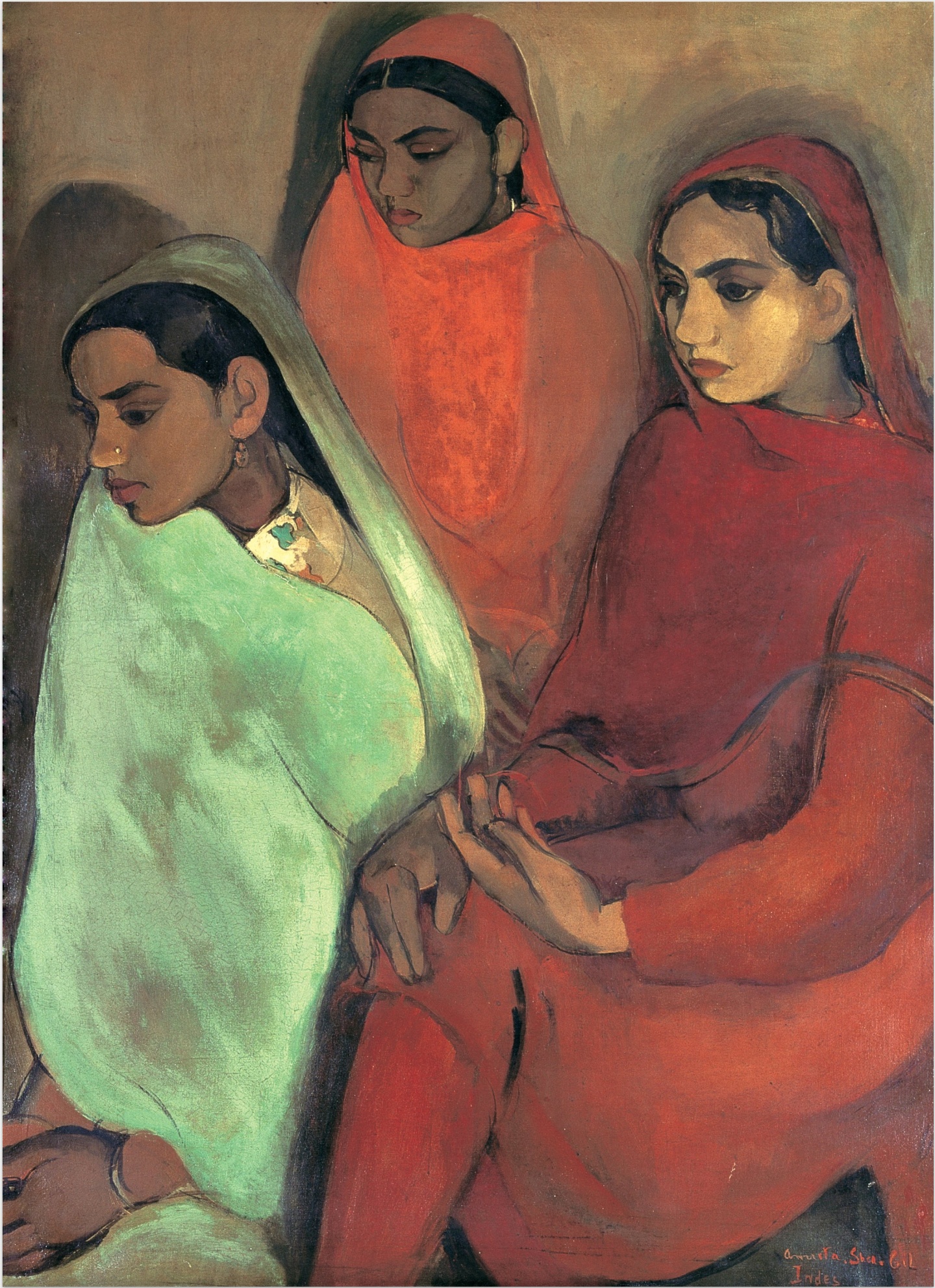 "Her paintings [embody] the mysticism and the ethereal fantasy of [Paul] Gauguin — that exoticism, but without that creepy, white voyeuristic gaze. She's painting subjects that look like her, and raising them up to be beautiful."
"Her perspective is interesting, because she talks about identity politics in this very specific way. She is brown, female, she is Dalit, and she is queer. This piece is called "Gay Superhero"; there's all this disparate material that she's grabbing from everywhere, like Indian WhatsApp, but then also BuzzFeed India articles, and viral videos, memes, glitter text, and she's putting it into this tiny little four-minute video that flies at you. Seema's taken the form of the polemic and made it something other than a singular message."
"Her show at [London gallery] Tenderpixel balanced clips of her sister talking about life, and sex, and marriage, and skiing, and agency, and self-possession, and being an individual in a community where women are expected to serve and be community-minded and think of other people. Being an individualist as a south Asian woman is almost incomprehensible; you've always gotta think about other people. Her sister's touching on all of these topics in this anecdotal way while cooking; it flips between that and screen grabs of the government's Prevent [counter-terrorism] website and this 3D rendered woman who's abject in this Ed Atkins-like way."
"Imran had a show at Jerwood Space [in London] where he did this film called Brother to Brother. There's no dialogue, just percussive sound and text flashing up in the same rhythm as the sound. In the background there's a naked figure hunched over with a black hood over its head…A Muji humidifier comes on and starts pumping out this steam, and then it flips to this drone footage over what I guess is a field in Bangladesh. The sparseness that he's happy to inhabit [intrigues me]. His work is so well-balanced in a very sort of gourmet way; it's so refined, everything belongs in its place, there's nothing in excess."
"He is a Guajarati painter who had a retrospective at the Tate Modern recently. He did this painting of a man eating [fried Indian candy] jalebi by the sea, and it's this very strange, awkward painting with this beautiful, sticky color. He's a gay man, so there's this undercurrent of sexuality in some of his paintings. It's radical. It's bizarre! It's semi-surreal, but without the nonsense."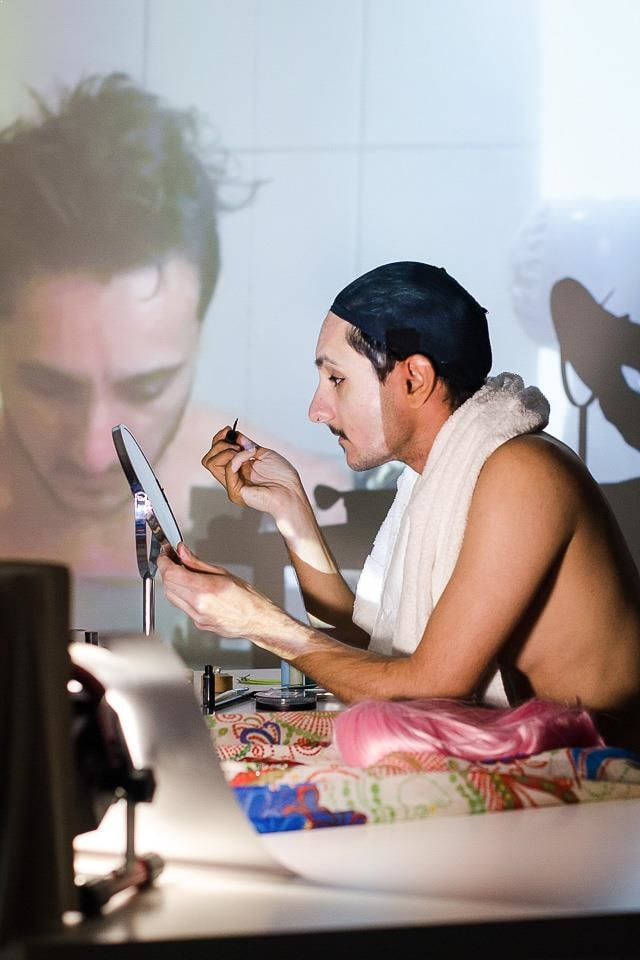 "Their performance is around the idea of self-care and performing self-care for other people; it has this stunning urgency. The format of BuzzFeed listicles sometimes takes the aesthetic of the political and presents it in this very passive way. Like, 'Ah, this is so life-changing, this brown person doing this!' and it's not real activism. What I think Raju does really well is art as activism. In this workshop they did at the [London gallery] Tate called "Performing Bodies," they took these hot, trigger topics and open them up as a space for discussion."