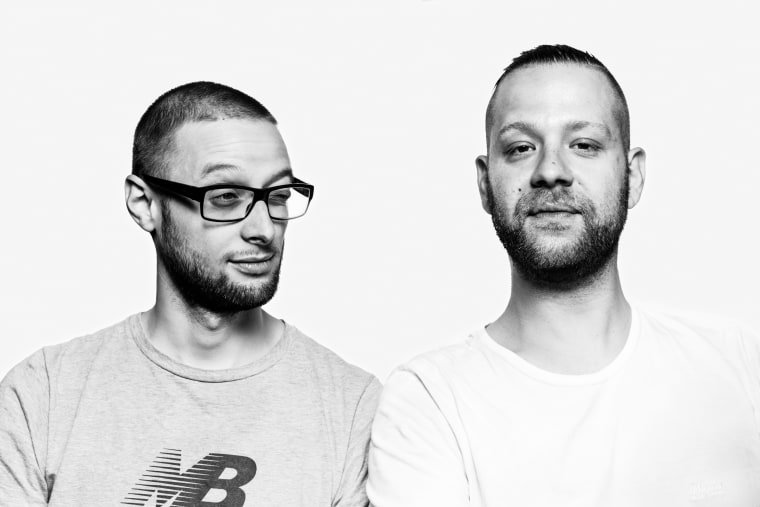 Schlachthofbronx and Gonjasufi's video for "Goodbye" will probably give me nightmares, but that's also what makes it so hard to look away. The track is off their EP Haul and Pull Up, with the visual leading up to their fourth album release in May. The shadow-filled montage against "Goodbye"'s "drone metal meets acid house" sound is reminiscent of a horror flick.
"The whole thing has quite an unusual sound for us, but thats probably why we like it so much," Schlachthofbronx told The FADER in an email. "We met Gonjasufi some years ago while he was touring, absolutely loved his energy - and sent him beats ever since. But it wasn't until we came up with this kinda twisted Drone Metal x Acid thing that it finally clicked, and he added his magic. Dark music for dark times."
The video, which you can view below, was shot with Shams Bhanji and Cyril Ducottet in Uganda. "We love how it came to life," Schlachthofbronx said.
Haul and Pull Up drops May 19 via Rave And Romance Records.