A Classical Musical Ensemble Will Recreate Grimes's Visions Live
Plumes, a Montreal ensemble, will tour the show this March.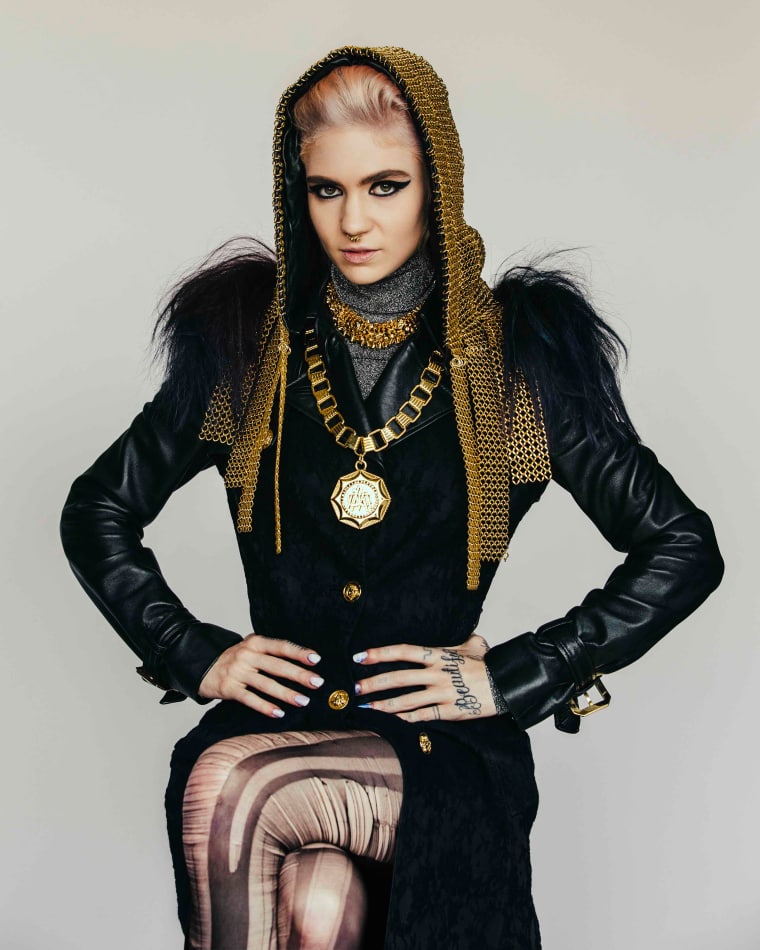 Visions, the breakout 2012 album from Grimes, has been reimagined by 13 classical music composers by the Cluster New Music And Integrated Arts Festival in Winnipeg, Manitoba, and will be toured across Canada in a series of concerts by Plumes, a Montreal-based ensemble. The show will be called "Many Visions: Plumes Deconstructs the Music of Grimes."
Festival co-director Luke Nickel told Music Works the project is intended to bridge popular music and classical. "We want to think about interpretation and rearrangement, not only in terms of musical material but also in terms of the spirit of an artist," he said. "That led us to Grimes, whose DIY attitude seems to resonate across genres."
Nickel said that the project has not been officially approved by Grimes, but he hopes that she will "come to interact with us in some way." Check out the show's Canadian tour dates below.
"Many Visions: Plumes Deconstructs The Music of Grimes"
03/10 - Montreal, Quebec - Rocket Science Room
03/11 - Toronto, Ontario - The Music Gallery
03/12 - Hamilton, Ontario - The Casbah
03/13 - Windsor, Ontario - University of Windsor
03/15 - Guelph, Ontario - University of Guelph
03/16 - Kitchener, Ontario - Wilfrid Laurier University
03/17 - Winnipeg, Manitoba - Cluster Festival
03/18 - Saskatoon, Saskatchewan - Village Guitar & Amp Co
03/21 - Vancouver, British Columbia - Music on Main