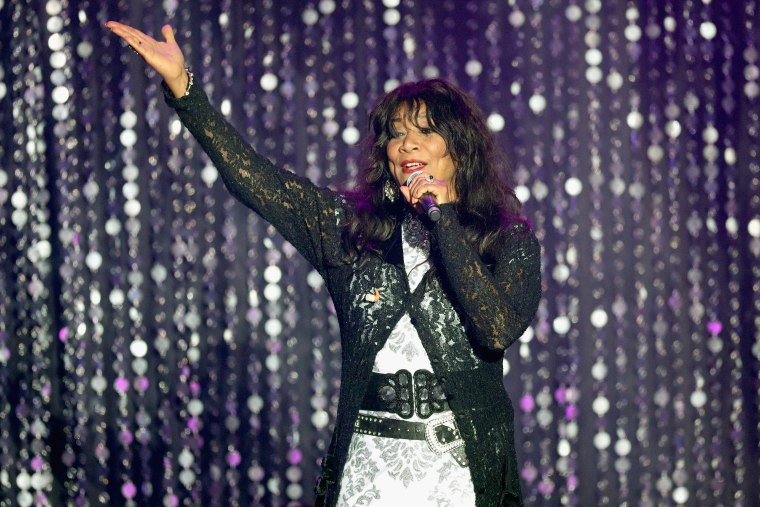 Joni Sledge, singer and, who with her sisters formed group Sister Sledge, has died. She was 60. Sister Sledge is most notable for their enduring and hit dance song "We Are Family."
According to reports from NBC, Sledge was found dead in her home in Phoenix, Arizona on Friday with no immediate explanation for cause of death.
Since, her family has released a statement that reads, "On yesterday, numbness fell upon our family. We welcome your prayers as we weep the loss of our sister, mother, aunt, niece and cousin."
Sledge and her sisters, Debbie, Kim and Kathy, formed the group Sister Sledge in 1971, though in the beginning, were met with little success. However, things changed after they met Bernard Edwards and Nile Rodgers of Chic, a hit disco and funk band most known for their song "Le Freak." Together, they produced the Sledge Sister's album We Are Family in 1979, of which the title track became a mega-hit.
Though the group was never able to recreate the success of that album, they continued to record and perform. More recently, the group reportedly performed for Pope Francis in Philadelphia in 2015.
Relive "We Are Family" by watching the video below.