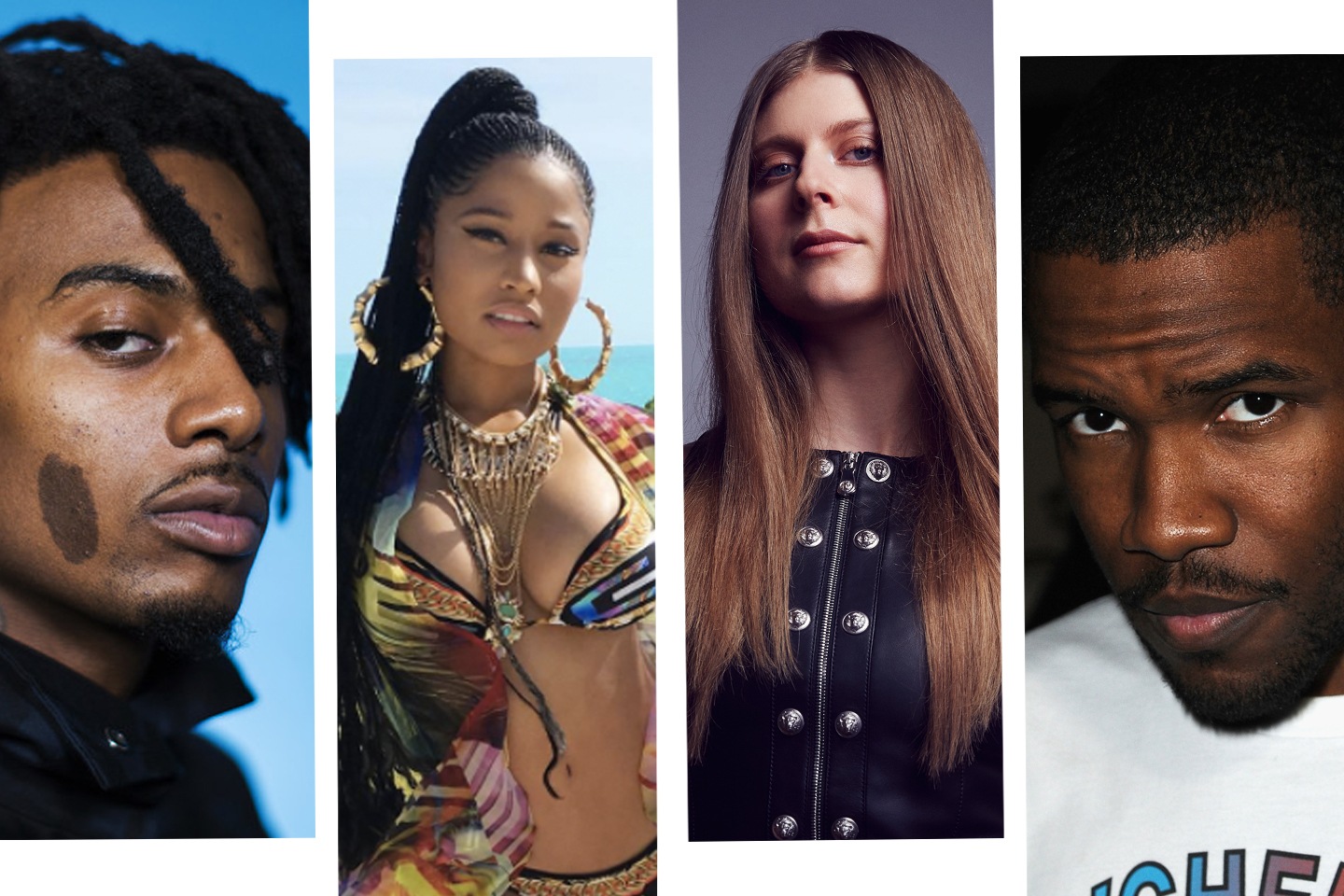 1. Frank Ocean's new loosie "Chanel" is a beautiful song that's as sexy as it is brutal. We're so glad this drop wasn't a troll.
2. Remy Ma's beef may have prompted Nicki Minaj's three new songs, but who cares because "Changed It," featuring Lil Wayne, totally rules; it's like a dark and moody spin on classic Young Money.
3. Mike WiLL Made-It gathered 21 Savage, YG, and Migos for the literal party that is "Gucci On My." Stoner sounds for those who love designer fits.
4. "Dreamer," the RAYE and Starrah-featuring opener of Charli XCX's Number 1 Angel mixtape, is a steady, voluminous track about making fantasies come true.
5. Young autotune enthusiasts Playboi Carti and Lil Uzi Vert celebrate their success and then some over fuzzy 8-bit beats on "Woke Up Like This."
6. "Answer my text you dick," PWR BTTM's Liv Bruce demands on the crazy-catchy "Answer My Text," a painfully relatable highlight from the duo's new album. This is probably the best song ever to jump and scream on your bed to; trust us, we've tried it.
7. F1Jo is the second Queens rapper on this list this week, and with his deep-flowing "I'm From Queens," he reminds us borough pride stays strong.
8. TOPS never fails to sweep us off our feet and take us to the softly lit '80s prom in our minds. "Petals" is so fun and so romantic.
9. Sigh-filled and party-ready, Jazmin LaBrie's R&B-meets-chillwave track "Try It" makes us wanna find someone new to kiss, STAT.
10. Prince-style guitar grooves permeate "There She Go," a funky track from the Bay's Garren. The dexterous production hits that sweet spot, sounding both vintage and ahead-of-the-times.
11. Mabel and Kojo Funds blend their sexy vocals on "Finders Keepers," a make-out jam that's serving some real snow day vibes.
12. "How's your mom?/ She good, yeah?" asks Don-E and Nado's U.K. neighborhood jam, "You Alright Yh?." It's sweet, and feels genuine.
13. Synths, twisted pitches, and invigorating hooks back up Lydia Ainsworth's perfect voice on "Into The Blue," an utterly entrancing folk-electronic hybrid.