The FADER Weekend Reading List
The atonement of Domino's, Egypt's "generation jail," and learning from Athens.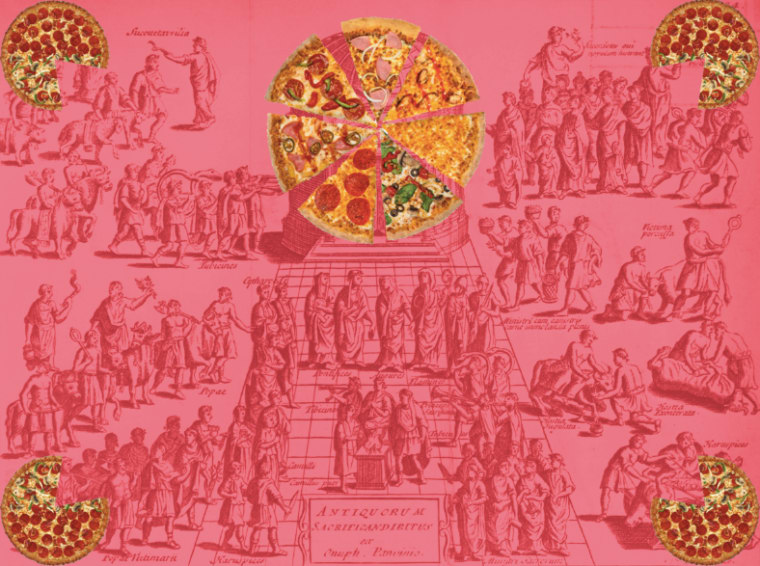 Rebecca Newberger Goldstein, The Atlantic
"What happens when a society, once a model for enlightened progress, threatens to backslide into intolerance and irrationality — with the complicity of many of its own citizens? How should that society's stunned and disoriented members respond? Do they engage in kind, resist, withdraw, even depart?" We can learn a lot from Athens, and Socrates's trial.
Susan Berfield, Bloomberg
Remember when Domino's was seen as an affront to non-corporate pizza everywhere? How did people start liking Domino's again? They made it unavoidably accessible, and more. This story is great even without the wild, interactive, pizza-themed layout.
Eamon Whalen, The FADER
Minneapolis State Representative Ilhan Omar is not having it with Trump's Muslim ban nonsense. Whalen spoke with Omar about why she refuses to give into Trump's politics of fear and division.
Anupa Mistry, The FADER
"This isn't the first time rap's fielded an N- word controversy," wrote Mistry in this essay on the issue with Nav's use of the N-word on his new album. "Given the rapid expanding of our knowledge of race-based issues, the debate over who can and can't say the N-word feels like low hanging fruit in a bigger conversation about oppression: it's simply way too easy to weaponize, observe, and penalize."
Charles P. Pierce, Esquire
We got here because of Reaganomics, according to Pierce. "[Trump's] proposed budget isn't extreme. Reagan's proposed budget in 1981 was extreme," he argued. He goes on to explain why the GOP has been fighting for this outcome for decades, and uses some of the best insults about Trump's terrifying budget: "This budget is short-sighted, cruel to the point of being sadistic, stupid to the point of pure philistinism, and shot through with the absolute and fundamentalist religious conviction that the only true functions of government are the ones that involve guns, and that the only true purpose of government is to serve the rich."
Joshua Hammer, New York Times
After the Arab Spring, things in Egypt did not actually get better. Six years later, Egyptian activists continue to live under constant threat from their government. This piece follows some of those activists to chronicle how they are living their lives now.