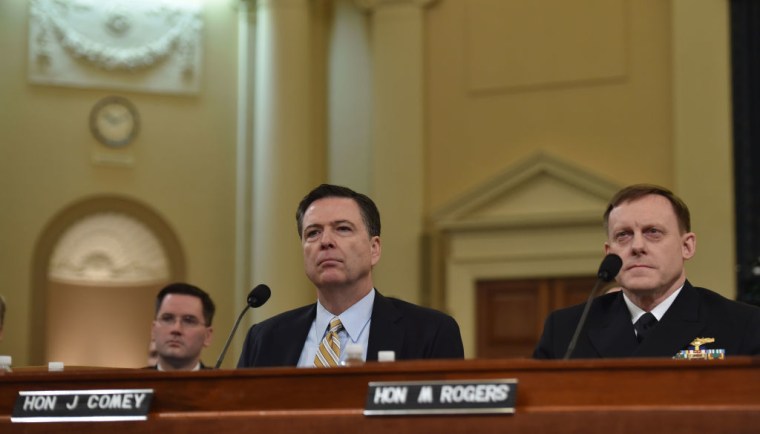 During his appearance in front of the House Intelligence Committee on Monday, FBI Director James Comey confirmed that his agency is investigating Russian efforts to interfere with the 2016 presidential election and alleged collusion between Russia and the Trump campaign, The New York Times reports.
While he acknowledged that it was unusual for the FBI to confirm the existence of ongoing investigation, Comey said that the bureau is allowed to discuss such probes in "usual circumstances," including when they are a matter of public interest. "This is one of those circumstances," Comey said.
"I have been authorized by the Department of Justice to confirm that the FBI as part of our counterintelligence mission is investigating the Russian government's efforts to interfere in the 2016 presidential election — and that includes investigating the nature of any links between individuals associated with the Trump campaign and the Russian government and whether there was any coordination between the campaign and Russia's efforts," Comey said, adding that he was not able to provide further details because the investigation is still ongoing.
In addition to confirming the investigation, Comey said that the FBI had found "no information" to support Trump's claims that the Obama administration had wiretapped Trump Tower during the 2016 presidential campaign. NSA Director Mike Rodgers echoed Comey's testimony: "I've seen nothing on the NSA side that we engaged in such activity nor that anyone engaged in such activity."