How To Finally Get Into Volunteering, And Stick With It
Help yourself while helping others, in six pretty simple steps.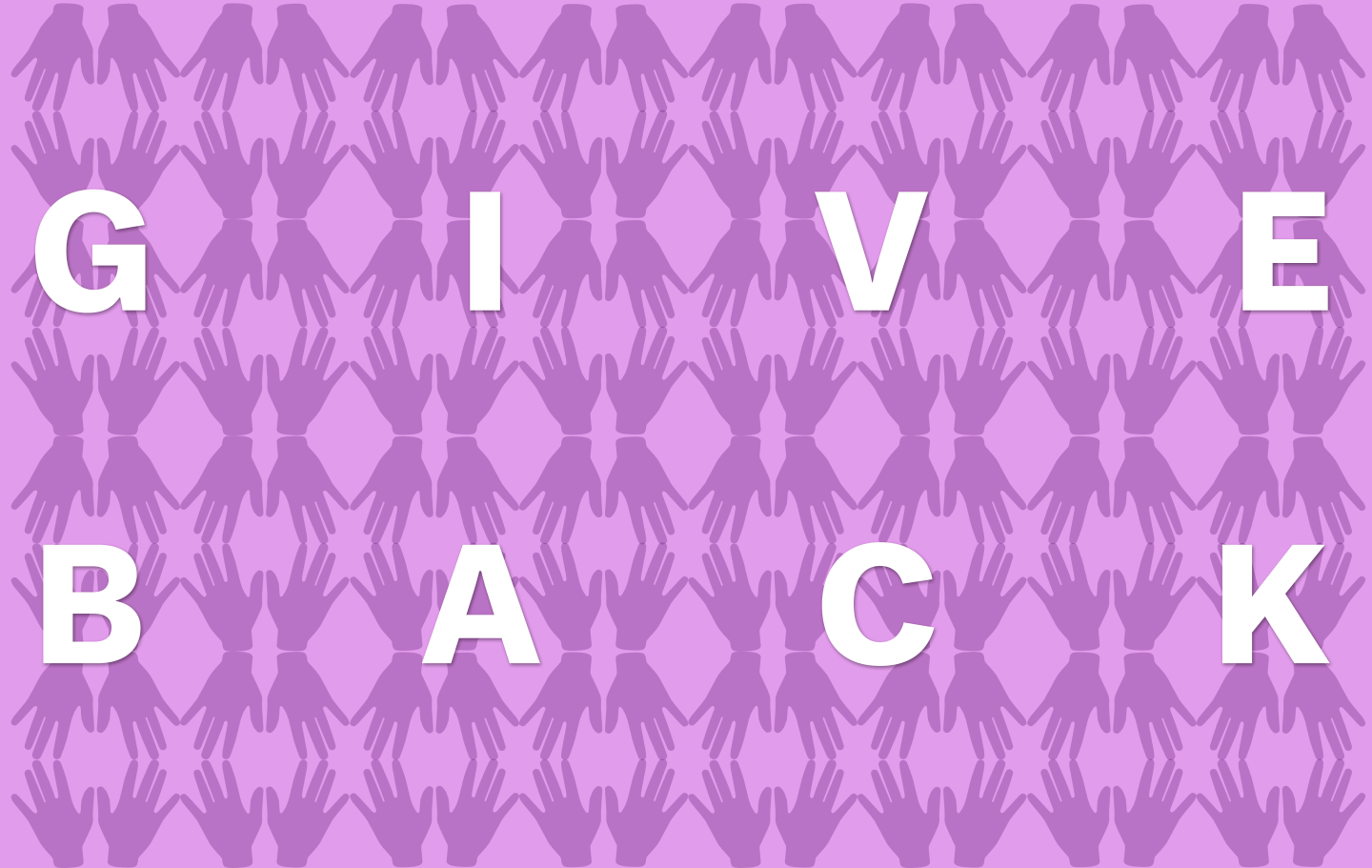 When I was a kid, I got hyped on volunteering because of "Mitzvah Day," an annual event tied to my temple and religious school. We always had a blast writing Hannukah cards for troops abroad, or packing up and decorating lunch bags for the homeless. At my high school, community service was a requirement. I went to soup kitchens, cleaned up parks, helped kids learn to read, and did office work for a non-profit elders' shelter. From a young age, it felt good to be exercising my skills while doing my civic duty, and learning some things along the way. But as an adult, I fell off my volunteering stride — I didn't seem to have time for anything but work. Now, with Trump in the White House, I feel an urgent need to make time for it again, especially as fighting his policies must happen at a local level.
To find out how to make giving back a concrete part of my life again, I spoke with Alisha Freeman from New York Cares, the largest volunteer network in the city. Volunteering shouldn't be seen as a chore, she told me, but a self-improvement task. "For those who might be feeling inundated with sad news, or feel hopeless or depressed, volunteering can help to reduce stress," Freeman told me. "There are studies that show volunteering improves your mental and physical health, because you're active and engaging with people. It provides a sense of purpose. It connects you to what is beyond the day-to-day." Beyond the fact that vulnerable human beings need help more than ever these days, involving yourself in an activity that benefits your community and yourself is crucial — positive energy is contagious. Freeman, who knows her stuff, explained the six steps to integrate volunteer work into your life.
1. Figure out what motivates you
ALISHA FREEMAN: Before you get into the actual act of volunteering, the first thing to do is consider why you want to volunteer, and what keeps you coming back. I started volunteering at a very young age. When I left college, I committed a year of service to the AmeriCorps program, which led me to a career at New York Cares. We often don't think about volunteering as a way to plug into a career — we usually think of volunteering as something outside of a career, but it doesn't necessarily have to be. We have a lot of volunteers that are in between jobs and use volunteering as a way to engage and build skills. Everyone's talented, right? Are you a young mathematician and you want to tutor students? Are you a dancer? A yoga instructor? Do you have a green thumb?
Most people make time for what they really enjoy; I'm personally very motivated by college access work. Knowing I could volunteer for an hour or two to help students fill out their financial aid forms was a great motivator for me. As you expand into the change that this volunteer experience has on you — whether it's being more connected to the surrounding community, or just feeling like you have purpose and are really contributing — and have those feel-good moments, you may find more time for volunteering over time.
2. Decide the scale and scope of work you want to do
New York Cares programming falls in three major buckets: One is our "immediate needs" programming, which is what most people think of when they think about volunteering: Serving hot meals at a soup kitchen, donating a coat to a person in need, visiting with a senior and chatting with them, helping sick kids. That's about 40% of our work. The second is beautifying of public spaces, about 10% of our work. You go to a school or a park and do some painting, weeding, planting, and you see that immediate transformation at the end of your project, however long it is. And thirdly, our largest bucket is our education programming.
Volunteering is about exposure, mental and physical well-being, building new skill sets, and, overall, helping to create community. The best thing to do is to start small, especially if you're a working professional and can't figure out where you'll even find two to three hours for a project once a month. If you have an hour or two available on the weekends, you can pair up with students from a neighborhood shelter and go and visit the Intrepid, or ride the BEAST in the Hudson River. If you know the city really well, you could share in that excitement with a student who probably doesn't get out of their borough.
3. Narrow it down
Once you know why you're motivated, then you can narrow it down to an organization that's meaningful to you. There are a ton of organizations out there doing all sorts of work. Having something that is especially important to you helps to begin building that bond between yourself and the organization. And if you're motivated by a single cause, you can look for an organization that allows you to be hyper-focused.
"Volunteering connects you to the community in which you live. It's not just, I'm delivering this service to you, but, I get to meet my neighbors and make these bonds."
4. Recruit some friends
New York Cares got started because a group of friends came together and wanted to do some good in the community, and ran into challenges finding an organization that could work with their schedules as working professionals. Peer-to-peer motivation is key — it's one of the ways to keep people involved.
5. Or make some new ones
A large percentage of the folks that come to us are new to New York City. Volunteering connects you to the community in which you live, which is huge. You get a local perspective. It's not just about, I'm delivering this service to you, but, I get to meet my neighbors and make these bonds. Maybe then you go for a slice of pizza, and now you have a neighborhood restaurant, ways to navigate the neighborhood, or hidden gems you may not otherwise know about. It's a great way to connect with the surrounding community.
Fostering community among volunteers is so important. "I'm going to do this project next Tuesday, are you available? You should come along." You develop a relationship with the community in which you live and/or work, and a community bond with other volunteers.
6. Make it yours
Telling someone to volunteer is tricky. The word has different connotations depending on the population you're speaking to. It's important for folks to remember that volunteering doesn't just mean engaging through an organization, picking a project online, and showing up at a specified time and leaving at a specified time. It means giving back to the community. Maybe that's visiting with seniors, serving meals, or maybe it's working with youth through your church group. It can be a myriad of things. The definition of what a "volunteer" is is fluid and should continue to be fluid. Maybe it's supporting the environment — seeing someone throw trash on the ground and saying, "Hey, pick that up." It's really however you define giving back. Get creative.