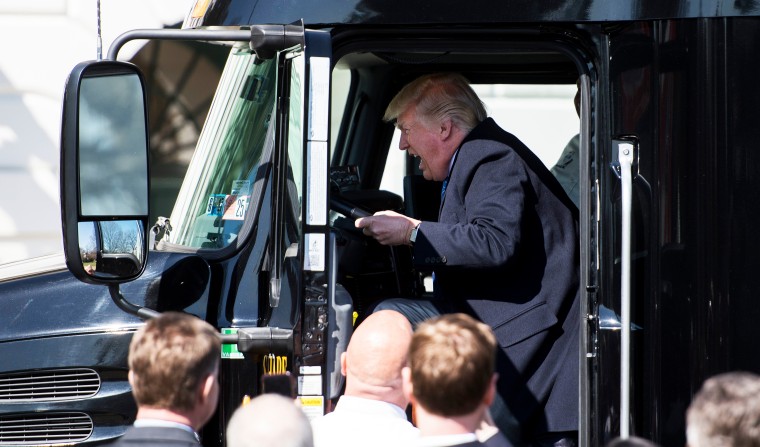 2. Requested lifting the policy that limits the number of air strike casualties, after U.S. drones killed over 85 in Syria and as many as 200 in Mosul.
The Telegraph reported that on Tuesday, a "suspected US air strike on a school being used as a shelter by families displaced from the Isil-held Syrian city of Raqqa killed at least 33 people on Tuesday, in the latest high civilian casualty raid by the coalition."
"On Thursday [March 16], a U.S. Reaper drone struck a gathering in a rebel-held village in Aleppo province, killing as many as 49 people. Monitoring groups say most of the dead were civilians who had gathered at a mosque to pray, while the Pentagon claims the gathering was a meeting of al-Qaeda members," Democracy Now reported on Monday. It's also been reported that "the number of civilian casualties in U.S. airstrikes has been escalating since Donald Trump took office two months ago."
And in Mosul: "The American-led military coalition in Iraq said Friday that it was investigating reports that scores of civilians — perhaps as many as 200, according to local residents — had been killed in recent American airstrikes in Mosul, the northern Iraqi city where Iraq's security forces have been waging a monthslong offensive," reported The New York Times.
9. Has been filling top Pentagon and Homeland Security positions with defense contractors.
"Benjamin Cassidy, installed by Trump as assistant secretary for legislative affairs, previously worked as a senior executive at Boeing's international business sector, marketing Boeing military products abroad," The Intercept reported. "Jonathan Rath Hoffman, named assistant secretary for public affairs, previously worked as a consultant to the Chertoff Group, the sprawling homeland security consulting firm founded by former Secretary of Homeland Security Michael Chertoff."