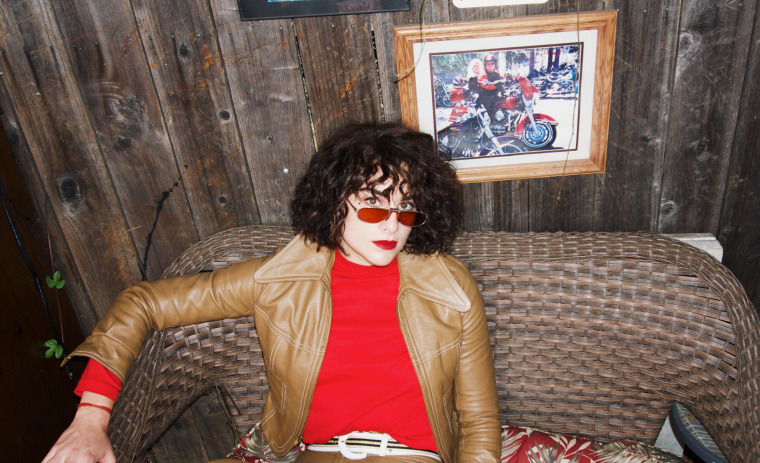 Bloodboy (aka Lexie Papillion) is the type of pop singer to make the words "Fuck Yourself" sound dreamy, and who dresses like a hybrid of Christine & The Queens, Joan Jett, and Cher from Clueless. Today, she is sharing her new single, "Important To The World," an enlivened synth pop track. It was co-produced by Justin Raisen, who's most notable for Sky Ferreira's Night Time My Time, Charli XCX's Sucker, and Angel Olsen's My Woman, so it's got that exultant, queen of the world sound.
"As human beings, we have an innate need to be validated, whether it's emotionally, physically, professionally, etc," Papillion wrote in a note to The FADER. "This particular experience was about someone who constantly told me how *fucking* great I was and, subsequently, I confused that validation and my reciprocal need for it with romantic feelings that weren't actually there. I just liked being told I was awesome. I think, often times, we spend so long seeking validation that once we finally receive it, it becomes addictive. We see it with social media, people in power, etc., and it can be dangerous when you're so wrapped up in the literal and proverbial 'likes' that you lose sight of what is actually important in the world."
"Important To The World" is out worldwide tomorrow. Listen below.