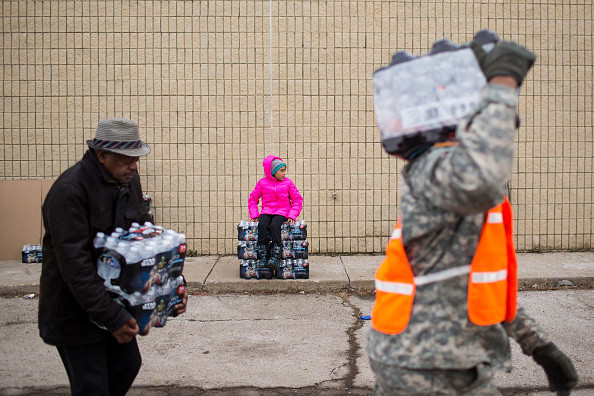 Officials in Flint, Michigan have agreed to replace about 18,000 lead-tainted pipes in the city by the year 2020. Funded by the state, the replacing of the pipes is part of a settlement filed on Monday, as reported by The Washington Post.
Michigan will be paying $87 million to replace the pipes and will keep another $10 million on hand in case any more pipes need to be replaced.
Other terms of the settlement make sure that the state will continue to run free bottled water distribution centers for the people of Flint and bottled water delivery for housebound residents.
Flint has been in the midst of a water crisis since 2014, when the city changed its water source from the Detroit River to the Flint River. As a result of the switch, lead began seeping into the city's water supply.