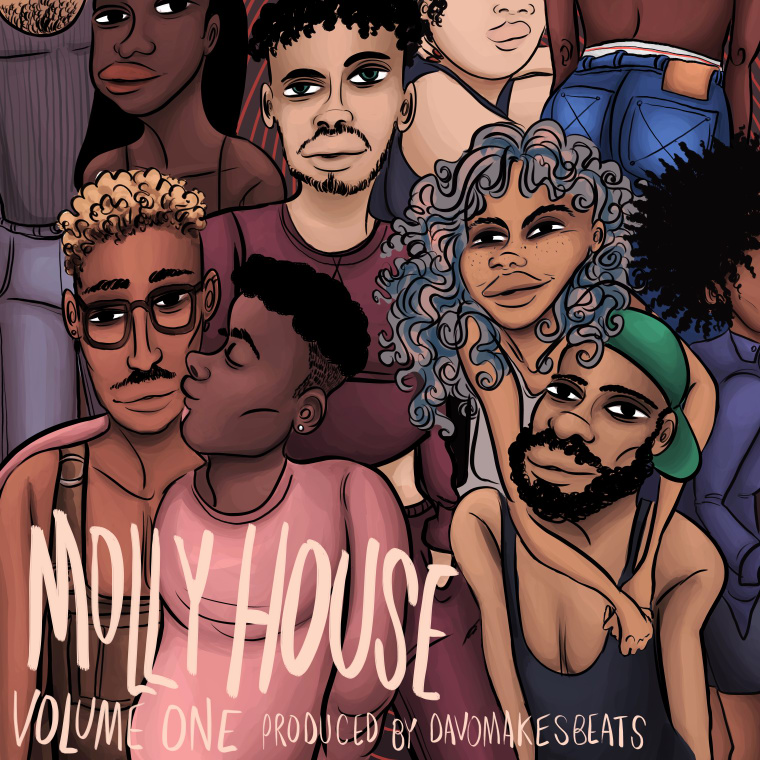 Kelly Lovemonster and David Richardson have been shaping queer culture in the Bay Area for the last four years. Through a number of parties and and club nights such as Swagger Like Us, they've created a close community.
The collective's latest expansion comes in the form of Molly House Records, an emerging record label premiering the song "Dark n Lovely," featuring raw Tennessee rapper Bbymutha today on The FADER. On the uncut club anthem, the thorough MC drops uncensored bars with a southern draw and bouncy flow.
"Molly House not only gives us the chance to uplift queer talent beyond a single event, but we can begin to offer followers the chance to experience new music beyond the scope of the club, both literally and stylistically speaking," Molly House Records told The FADER over email.
The collective also spoke on blending club aesthetics with each individual artist's talents and point of view. "Dark n Lovely was inspired by Bbymutha's unique Southern style of rapping. I wanted to give it an uptempo club aesthetic without losing her flow and cadence. The whole EP is very much a balance of curating tracks using club music aesthetics, and the specific characteristic of each vocalist."
Molly House Records Volume 1 is due out on May 5.
Listen to the track below.