Twitter Is Getting Rid Of Egg Profile Photos Because They're Associated With Harassment
The company said it hopes the new gender-neutral figure "encourages more people to express themselves on Twitter."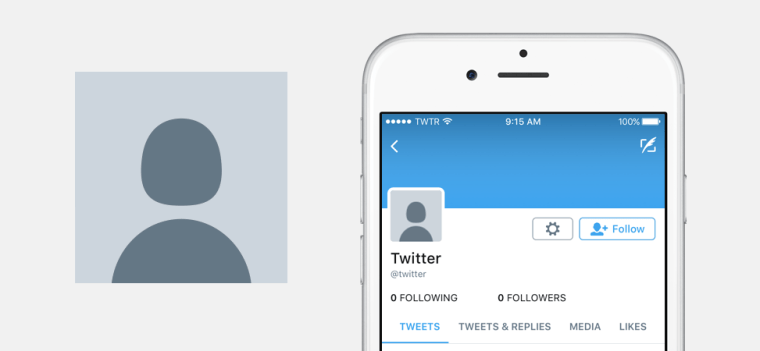 Twitter has announced that its doing away with the egg default profile picture, a symbol that has been used on the site since 2010. It's time for something new – something that encourages people to upload their own photos for more personal expression," the company wrote in a blog post on Friday. In place of the egg, new users will now have a gender-neutral figure as their default photo.
The company cited recent redesigns to other their brand and larger incentive for self-expression on the app as reasons for the change, but the most concrete motive to get rid of the egg seems to be its association with accounts that engage in online harassment. "We've noticed patterns of behavior with accounts that are created only to harass others – often they don't take the time to personalize their accounts," the announcement reads. "This has created an association between the default egg profile photo and negative behavior, which isn't fair to people who are still new to Twitter and haven't yet personalized their profile photo."
In response to growing concern over abuse and harassment on the platform, Twitter has introduced multiple updates in recent months in an attempt to end this behavior, including features that mute certain words from timelines, a "safe search" tool, and a promise to block users who engage in serial harassment from creating new accounts.